We discovered 43 freshman thus far and look to talk about each player. Hopefully as the year goes on, we at least double the number and maybe get close to 100 prospects in the 2026 class. I already know of some other potentially top freshman, but haven't seen them in person yet.
Here are the first seven freshman: (A few talented forwards who can possibly end up in the top-20 plus a good guard group).
Brayden Barrett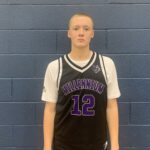 Brayden Barrett 6'4" | SF Millennium | 2026 AZ Millennium (Pictured)
A bigger wing forward with advanced skill and awareness. He shoots the ball easily from mid to the three point line but he also makes smart decisions with the ball. He will make the extra pass and he knows how to use his size to his advantage. He should give the Tigers quality depth on day-one.
Matt Delgado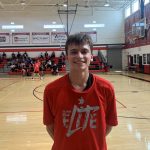 Matt Delgado 6'4" | SF Notre Dame Prep | 2026 AZ Notre Dame Prep
A versatile wing forward has a lot to like. He is a multiple positional defender who can score it from the inside and out. He shoots the three, gets on the glass with success and maybe his best skill is his passing. He will start for a talented 5A team immediately.
John Fahrendorf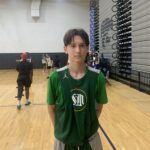 John Fahrendorf 6'1" | SG St. Mary's | 2026 AZ St. Mary's
One of the top shooters of the class early on looks to be the sniper for the Knights. He squares up to the basket quickly and gets it off his hands in a blink of an eye. The triple seems to be his weapon of choice but can hit the mid-range and works well off of Phipps.
Kyler Frye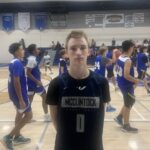 Kyler Frye 5'11" | CG McClintock | 2026 AZ McClintock
A decent sized combo guard with a good feel for the game. He has a knack for scoring the ball, whether its his shooting from the perimeter or his driving passed a defender and using floaters or laying it in. He is another that may be inserted into the starting five this season.
Daniel Garza Daniel Garza 5'10" | PG Willow Canyon | 2026 AZ WIllow Canyon
A scoring point guard has a confident shifty handle. He can shoot it from the three point line with range and a high arcing shot. He has a decent burst to get passed defenders into the lane and he competes on defense. He will make the extra pass and the third Garza brother knows how to play.
Antwan Gilkey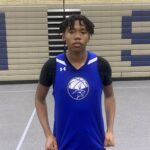 Antwan Gilkey 6'3" | PF Paradise Honors | 2026 AZ Paradise Honors
An undersized power forward with long arms and a high motor. He is very effective inside the paint. He can seal his man and go to work to score. He also works well off the pick and roll and will rebound at a good clip with his high effort. He will play on varsity this season.
Noah Gloor Noah Gloor 5'9" | PG Higley | 2026 AZ Higley
An undersized high IQ guard with skill and moxie. He is not afraid to mix it up inside and he can shoot it from the three point line plus facilitate. He is tougher then he appears and will compete. He will be on varsity for the East Valley team and will help make that playoff push.