The 2025 rankings are out.
We dive into the positional rankings. We now look at the power forwards and centers for the sophomore class.
Here are the top-9 PF/C's in the 2025 class:
Jayden Quaintance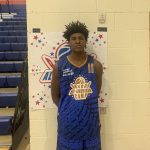 Jayden Quaintance 6'10" | PF Hillcrest Prep | 2025 State AZ Hillcrest Prep
A legit sized power forward has skill, strength, fluidity and a 7'0+ wingspan. He moves well around the court covering a lot of ground. He grabs rebounds at a good clip and will block shots. Offensively. he can work in the post with advanced footwork and shoot it to the three point line. He handles the ball decently for his size too.
Alejandro Aviles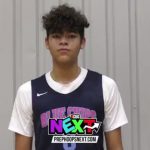 Alejandro Aviles 6'9" | PF Dream City Christian | 2025 State AZ Dream City Christian (Pictured)
A rare back to the basket threat that can face-up to elbow and in. He is patient, skilled and smart. He has impressive post footwork with stick em on his hands to catch any pass and will have someone they can play through.
Jaion Pitt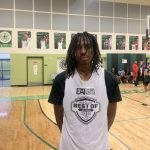 Jaion Pitt 6'5" | PF Dream City Christian | 2025 State AZ Dream City Christian
A high motored power forward brings a lot to the table defensively. He covers nearly every position on the court and always seems to grab the 50/50 ball or the tough out of area rebound. He likes scoring it from elbow and in.
Jaylon Johnson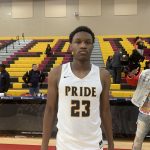 Jaylon Johnson 6'9" | C Mountain Pointe | 2025 State AZ Mountain Pointe
A thicker post players with real strength and a nice touch. He has huge hands to catch tough passes and will score on put backs and polished hook shots. He is a strong two-handed rebounder in traffic. He may have to sit out most of the season with an injury unfortunately.
EJ Sommers
EJ Sommers 6'8" | PF Pinnacle | 2025 State AZ Pinnacle
A fluid big man covers a lot of ground on the defensive end. His ability to defend a guard then run over to a post player is impressive. He has soft hands and uses counter moves to score in the post. He can shoot it from mid to the three point line.
Majak Thokbor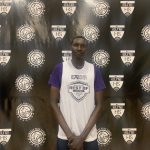 Majak Thokbor 7'0" | C Dream City Christian | 2025 State AZ Dream City Christian
An athletic true center has real size, length and is arguably the top shot blocker in the class. He seems to block shots in bunches with his quick bounce and length. He can hit from elbow and in but is mostly a rim runner.
Avery Osyczka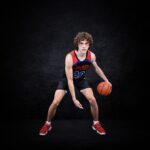 Avery Osyczka 6'5" | PF Phhoenix Prep | 2025 State AZ Phhoenix Prep
A long power forward works best in the post. He has huge hands and big feet. He is one of those players who are just waiting for the big growth spurt. He has counter moves and catches everything thrown his way in the paint. He gobbles up boards and scores on put backs often.
James Steward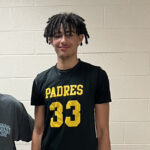 James Steward 6'8" | C Marcos De Niza | 2025 State AZ Marcos de Niza
A long post player is a rim runner and top end shot blocker. He covers a lot of space and anything near the rim, he will alter or block the shot in the AIA. He scores on dunks and offensive boards.
Jeremiah Jones
Jeremiah Jones 6'10" | C Arizona College Prep | 2025 State AZ Arizona College Prep
One of the tallest players in the AIA and definitely second tallest in 4A to GCU commit Amenhauser. He moves well from end to end and will block shots with his size, mobility and length. He scores it around the basket and he is an obvious player to track moving forward.