With 136 players, there are bound to be players that saw their rankings drop, but also players that saw their stock rise. 
Their were 36 new players and here are some of the stock risers.   
Here are 11 stock risers after the HS/AAU season:
Kingston Tosi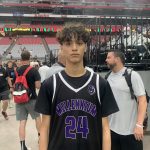 Kingston Tosi 6'6" | SF Millennium | 2025 State AZ Millennium +21
A highly skilled forward who keeps growing. Up to six-foot six and pushing six-foot seven. He shoots from the perimeter and works inside the painted area. He is crafty around the basket and scores it efficiently.
Treyvion Curry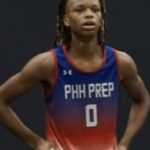 Treyvion Curry 6'2" | CG Phhoenix Prep | 2025 State AZ Phhoenix Prep +21
A re-class from 2024 is a fierce lock down on-ball defender. He has supreme lateral quickness and athleticism. He loves attacking off the dribble to the rim and has been making his deep ball more consistently.
Quinn Athanassoulis Quinn Athanassoulis 6'5" | SF Dream City Christian | 2025 State AZ Dream City Christian +13
Another who grew at least two inches in the last year. He has a pure stroke from the three point line and from mid-range. He smartly moves without the ball and relocates to open spots. He is rebounding the ball better with his improved size and makes good reads.
Uriah Tenette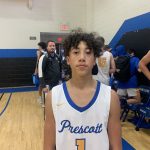 Uriah Tenette 5'8" | PG Prescott | 2025 State AZ Prescott +13
A super athletic lead guard makes all the reads with advance passes, drive and kicks and blow by and find a cutter. He has a polished pull-up with high elevation and makes threes. He is shockingly athletic to even throw it down on the break and he is tough on the ball.
TayVion Wilson
TayVion Wilson 5'11" | PG Kellis | 2025 State AZ Kellis +10 (Pictured)
He grew at least two inches and his feel for the game, passing skills, shooting and IQ has him jumping up in the rankings. His three point range and quick release makes his game go.
D'Andre Harrison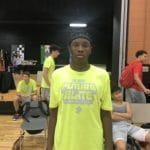 D'Andre Harrison 6'5" | SF Perry | 2025 State AZ Perry +10
A skilled lefty forward who has the ability of playing multiple positions. He has a consistent shooting stroke from mid to the three point line. He works best from elbow and in and has become more athletic on the break. He rebounds, makes smart decisions and competes.
Ethyn Currie-Ciesliga Ethyn Currie-Ciesliga 6'2" | SF Basha | 2025 State AZ Basha +6
A thicker wing forward has a physical approach to the game. He likes getting downhill and can score through contact. He can play multiple positions and grabs out of area rebounds. He can push the rock and make a play for a teammate.
Shay Yarde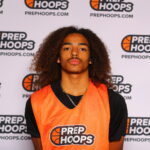 Shay Yarde 5'11" | PG Perry | 2025 State AZ Perry +6
A fast and shifty downhill attacking lead guard. He has real speed and he can burst by most defenders. He has a tight handle and is tough on the ball defensively. He can shoot it to from the perimeter but is best closest to rim.
Andrew Bhesenia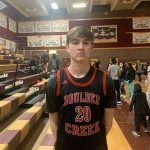 Andrew Bhesenia 6'7" | SF Boulder Creek | 2025 State AZ Boulder Creek +6
He grew a little but he fully transformed his game to the wing position. He handles the ball like a guard and will throw strikes to teammates. He has the rare ability to take the ball off the glass and push the break. He also scores it from all three levels.
Bryce Quinet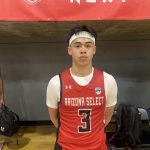 Bryce Quinet 6'2" | PG Notre Dame Prep | 2025 State AZ Notre Dame Prep +6
Size, skill, IQ and deep shooting makes this leader go. He loves shooting it off the catch with real range and a quick trigger. He uses his size to get into the lane to score. He handles pressure well and plays from the neck up.
Ayden Madi Ayden Madi 6'3" | SG Brophy Prep | 2025 State AZ Brophy Prep +5
A sniper is the little brother of Arman has been consistent over the AAU season. He has a quicker shooting release and always seems to be in the right spot. He has a high IQ to play the passing lanes and rebound and moves the ball with extra passes.