As we continue to work our way through the month of August, we'll be in attendance for many of the elite camps and combines that take place, but it's also a time to ramp up some way too early high school preview content. What better than to throw out some rankings articles based on the specific area? As usual, I'll be dishing out coverage for the Baltimore area and wanted to start with taking a look at the top-10 backcourts.
1. St. Frances
Many knew the Panthers would have to be somewhere at the top of this list given their trio of guards. It's hard to deny them the No. 1 spot given that Jahnathan Lamothe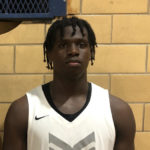 Jahnathan Lamothe 6'3" | CG St. Frances | 2023 State #204 Nation MD will be heading to Maryland, Carlton Carrington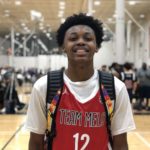 Carlton Carrington 6'4" | CG St. Frances | 2023 State #84 Nation MD will be heading to Pittsburgh and 2025 guard Tyler Jackson
Tyler Jackson 6'2" | CG St. Frances | 2025 State MD has all of the tools to be the next high major prospect who comes from getting buckets on Chase Street. These three will be expected to do much of the heavy lifting in terms of production, as this year's roster isn't as deep as years in the past. There's no doubt that the experience, skill and chemistry will be there.
2. Mount St. Joe
The tandem of Ace Valentine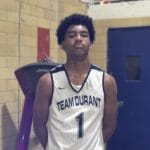 Ace Valentine 6'2" | PG Mount St. Joseph | 2023 State MD (UMBC) and Austin Abrams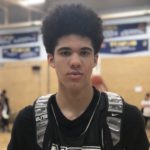 Austin Abrams 6'3" | SG Mount St. Joseph | 2023 State MD have done their fair share of winning throughout their high school careers. As the two return and prepare to protect their MIAA and BCL titles, they'll both take on more responsibility to fill the void that Bryson Tucker left behind. Valentine is a heady lead guard who provides balance as a scorer and playmaker while Abrams is a marksman from three who continues to develop game off the bounce. Others such as 2024 DJ Wingfield DJ Wingfield 5'11" | CG Mount St. Joseph | 2024 State MD and 2025 Joe Green will have the opportunity to contribute at a higher level this winter as well.
3. Mount Carmel
I'm buying stock in the Cougars' backcourt despite losing the majority of their production from last year with Deon Perry's (Loyola MD) departure. 2024 Andrew Dixon Andrew Dixon 6'1" | PG Mt. Carmel | 2024 State MD , 2024 Dwayne Williams, 2025 Mario Tatum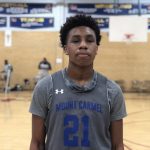 Mario Tatum 6'0" | PG Mt. Carmel | 2025 State MD and 2025 Rodney Scott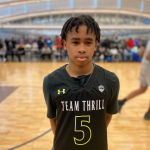 Rodney Scott 5'10" | PG Mt. Carmel | 2025 State MD will be quite the committee to compete with in the always tough MIAA and BCL conferences. All contributes in different ways and have different strengths that will provide balance and keep defenses guessing. It also helps that all were a part of last year's team that advanced all the way to the MIAA A Conference Championship game where they came up just short against Mount St. Joe.
4. Parkville
If you're looking for energy and entertainment, look no further than the backcourt duo of 2024 Sincere Barfield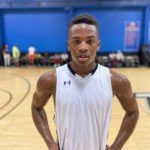 Sincere Barfield 5'11" | PG Parkville | 2024 State MD and 2024 Josiah Legree. Both were staples in last year's 24-1 team who came up short in the Class 4A Final Four against the eventual champion in Eleanor Roosevelt, but are looking to get back to the big stage this winter and redeem themselves. Although getting caught up in the crowd and certain antics of the game can sometimes hurt their team, when momentum and energy are rolling their way, it makes them extremely difficult to beat. Barfield is an isolation scoring threat who can play more off the ball while Legree takes the reigns operating on the ball off ball screens and uses dribble drives to create both for himself and others.
5. Calvert Hall
If you haven't been paying attention this summer, this could come as a surprise, but the addition of 2024 Tyrin Bizzelle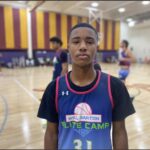 Tyrin Bizzelle 6'1" | PG Calvert Hall College | 2024 State MD to pair with 2024 Brendan Johnson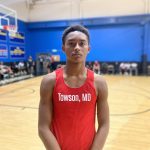 Brendan Johnson 6'3" | SG Calvert Hall | 2024 State MD creates a formidable backcourt for head coach Gary Neal. They proved their worth by finished 8-0 in the EBA Summer League and the two fit together seamlessly. Johnson looks more than ready to take on a primary scoring role where he can fill it up from three in a hurry, get to his spots off of 1-to-2 bounces and be a consistent threat in the open floor. Bizzelle is more of the ball-dominant guard who dissects defenses in a number of ways. He has high IQ and is dynamic in how he gets teammates the ball in good position. He can also put the ball in the hole himself from beyond the arc, has balance in his pull-ups and can finish creatively around the basket.
6. City
Another trio I like is 2023 Kwon Johnson, 2023 Tyree Smith and 2025 Trent Egbirmolen Trent Egbirmolen 6'4" | CG City | 2025 State MD . They provide exactly what you'd want in a Baltimore City backcourt in regards to toughness, defensive mindsets and versatility within the group as scorers. Smith is a downhill guard with size at 6-foot-3 and brings sound energy to the defensive side. Johnson is a pit bull who can put pressure on the rim with penetration or hit three's with space. The 5-foot-10 guard is a menace defensively who pressures his matchup the full length of the floor. Egbirmolen provides floor spacing and has the ability to knock down triples with consistency no matter how much space his defender is giving him.
7. Loyola
Loyola's roster is all about youth, but sprinkled in is some valuable senior leadership that 2023 Ryder Drew Ryder Drew 6'2" | SG Loyola Blakefield | 2023 State MD will be expected to provide along with long-range sniping. 2025 Jordan Hammond Jordan Hammond 5'10" | PG Loyola Blakefield | 2025 State MD and 2025 Mason Ellison
Mason Ellison 6'3" | SF Loyola Blakefield | 2025 State MD will be major pieces for the Dons this season and as Ellison proved in his play during EBA Summer League, he's a three-level scoring threat who can put up 15+ points anytime he steps on the floor.
8. John Carroll
Headlined by Yale commit Jeannot Basima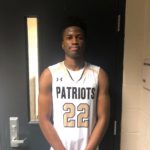 Jeannot Basima 6'3" | CG John Carroll | 2023 State #200 Nation MD , much of the production from the backcourt will be placed on his shoulders this season. Basima is a relentless driver who can finish with either hand, always looks to push the pace in the open floor and is one of the most effective, versatile defenders in the area. Aside from Basima, the senior trio of Rex Romain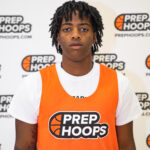 Rex Romain 6'1" | CG The John Carroll School | 2023 MD , Miles Smith and Noah Miller will be expected to produce as a committee and bring valuable experience from the last couple years of winning at a high level.
9. Dulaney
The Lions are led by the senior duo of Eric Zhang Eric Zhang 6'3" | SG Dulaney | 2023 State MD and Jamariez Corley-Scott. Zhang is a 6'3 lefty guard who makes a living from the mid-range. He can get to his spots off 1-to-2 dribbles, gets good elevation on his jumper and has a high release that makes it tough for defenders to get a good contest. He can space the floor off the catch from the perimeter and rebounds at a plus rate for his position. Corley-Scott is a downhill attacker. The 6'1 guard splits time with Zhang handling the ball, but will be the main option as the outlet guard to push the tempo in transition. He's a tough-nosed defender who can pressure the ball and move well laterally.
10. Curley
2025 Omarr Smith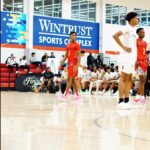 Omarr Smith 6'3" | SG Archbishop Curley | 2025 State MD has established himself early as a top three-point threat in Baltimore and should continue to press that narrative this winter. He can do more off the dribble than you think where he beats his defender and is a threat to pull up from the mid-range area or take it all the way to the cup where he finishes at a decent rate. 2025 Kam Hayes left an impression with his play throughout EBA Summer League and what he lacks in size, he backs with the chip on his shoulder that he plays with. He has a good handle on the ball, can make shots from deep and uses his quickness to establish paint touches.