As players are moving from team to team, we try and look forward to some of the top trio of players in the AIA.
This exercise was definitely not easy. Not only to find the top teams but which players off of these teams do I even mention.
Most of these teams are loaded with talent and I picked three of their top contributors. Truth be told, I probably could of picked six or seven of the Ironwood players, as they have a deep roster this season.
Top-10 AIA Trios
Perry
Koa Peat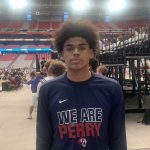 Koa
Peat
6'7" | SF
Perry | 2025
State
AZ
Cody Williams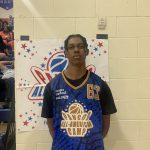 Cody
Williams
6'8" | SF
Perry | 2023
State
#

69
Nation
AZ
Ben Egbo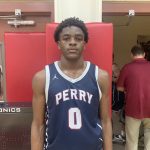 Ben
Egbo
6'4" | SF
Perry | 2023
State
AZ
(Kind of the obvious pick with all three receiving D1 offers.)
Notre Dame Prep
Anthony Batson Jr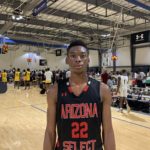 Anthony
Batson Jr
6'3" | SG
Notre Dame Prep | 2024
State
AZ
Bryce Quinet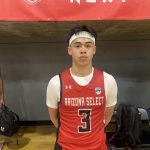 Bryce
Quinet
6'2" | PG
Notre Dame Prep | 2025
State
AZ
Brennan Peterson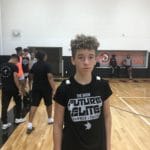 Brennan
Peterson
5'10" | PG
Notre Dame Prep | 2025
State
AZ
(A young trio with two players already earning D1 offers.)
Millennium
Cameron Holmes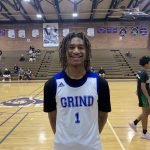 Cameron
Holmes
6'5" | SF
Millennium | 2026
AZ
Gabe Pickens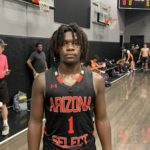 Gabe
Pickens
5'10" | PG
Millennium | 2024
State
AZ
Kingston Tosi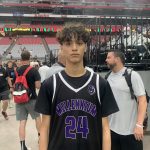 Kingston
Tosi
6'6" | SF
Millennium | 2025
State
AZ
(Another young trio of talent with some of the better younger players from 24-26 classes.)
Brophy Prep
Arman Madi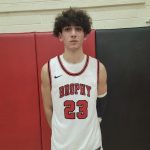 Arman
Madi
6'6" | SF
Brophy Prep | 2023
State
#

230
Nation
AZ
Braeden Speed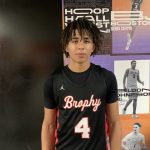 Braeden
Speed
6'3" | CG
Brophy Prep | 2024
State
AZ
Nick Sanford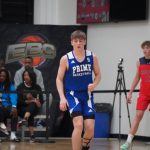 Nick
Sanford
6'1" | SG
Brophy College Prep | 2024
AZ
(Two players already earned D1 offers have been a strong core for a couple of years.)
Liberty
Ky Green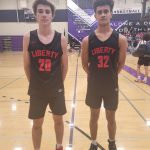 Ky
Green
6'6" | SF
Liberty | 2023
State
AZ
Caden Hunter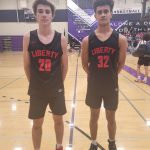 Caden
Hunter
6'5" | PF
Liberty | 2023
State
AZ
Ring Nyeri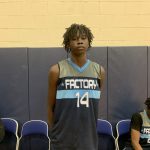 Ring
Nyeri
6'8" | PF
Liberty | 2024
State
AZ
(A talented older group with high production and upside.)
Pinnacle
Ashton Reese
Ashton
Reese
6'5" | SG
Pinnacle | 2023
State
AZ
Bryce Ford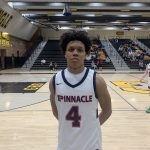 Bryce
Ford
6'1" | CG
Pinnacle | 2023
State
AZ
Braylon Johnson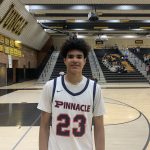 Braylon
Johnson
6'6" | PF
Pinnacle | 2024
State
AZ
(Same scenario with the Pioneers. A talented older group with high production and upside.)
Basha
Torin Bosch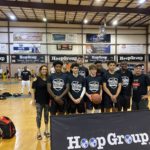 Torin
Bosch
6'4" | SF
Basha | 2023
State
AZ
Christian Warren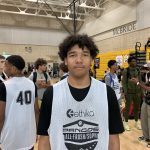 Christian
Warren
6'4" | SF
Basha | 2024
State
AZ
Mason Magee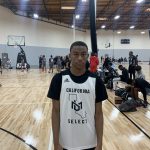 Mason
Magee
5'11" | PG
Basha | 2026
AZ
(A very steady older group to go along with a freshman with a D1 offer.)
Boulder Creek
Rowan McKenzie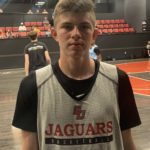 Rowan
McKenzie
6'2" | PG
Boulder Creek | 2024
State
AZ
Andrew Bhesenia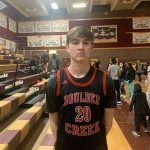 Andrew
Bhesenia
6'7" | SF
Boulder Creek | 2025
State
AZ
Dylan Spilde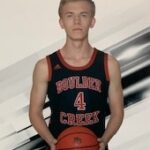 Dylan
Spilde
6'2" | CG
Boulder Creek | 2023
State
AZ
(Another steady group of talent made it to the Final-4 last year.)
Ironwood
Leonard Romayor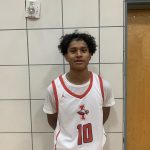 Leonard
Romayor
5'10" | PG
Ironwood | 2023
State
AZ
Adonis Thomas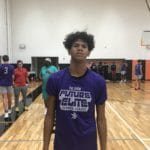 Adonis
Thomas
6'4" | SG
Ironwood | 2023
State
AZ
Nathan Wanjohi
Nathan
Wanjohi
6'5" | SF
Ironwood | 2024
State
AZ
(One of the deepest rosters in the AIA-I could of easily listed seven different players.)
Desert Mountain
Zach Anderson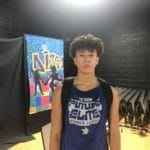 Zach
Anderson
6'2" | SG
Desert Mountain | 2023
State
AZ
Kalek House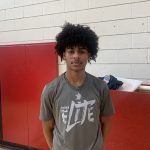 Kalek
House
6'2" | PG
Desert Mountain | 2026
AZ
Kaden House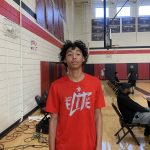 Kaden
House
6'4" | SG
Dessert Mountain | 2026
AZ
(A vet with offers plus two incoming freshmen that can be Day-1 highly effective producers.)