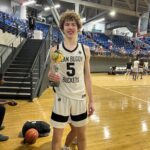 6'7" | C | 2024
Maize South | Buddy Buckets KS 2024
The physical and athletic forward had a monster July and showcased he is poised for a big junior season. His rim running, finishing at the rim, lob catching, and shot blocking prowess combined to make him an intriguing 2024 prospect moving forward. Controlled the painted area on both ends of the floor consistently.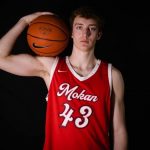 6'6" | C | 2023
Manhattan | Mokan Select
Very vocal player and commands attention on the floor. Had a solid July picking up a couple of solid NAIA offers in the process. Wilson provides floor stretching ability especially off the catch off screens, pops, or in transition. Good on ball defender in the post and a solid rebounder on both ends.
6'6" | C | 2023
Sabetha | SSA Elite White
A very energetic, long, and active post player with long strides on the floor, great speed, and wiry athletic ability. When he keeps the offensive game simple he can really impact the game scoring off the glass, hitting a jumper, or getting a put back. Guards well in small spaces and uses his length to protect the rim.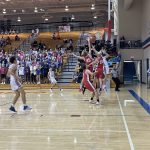 6'6" | C | 2024
Conway Springs | Team 2024
The Conway Springs forward had a solid grassroots season and will be a name to watch moving into this high school season. Played well as a sole big on the floor or in a tandem with another talented 4 man. Really solid frame, runs the floor well, can seal guys in or up the high side, has strong hands, can finish on either side of the rim, and soft touch extending out.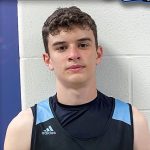 6'6" | PF | 2025
Wamego | SSA Elite 15U White
Got a ton better throughout the summer and has the frame to become a really solid 5 man prospect as his high school career progresses. The games in which he was more aggressive produced great results as he is a more than capable shot blocker, good paint defender, rebounds it well or taps loose balls out to guards, and can score it off dump offs or offensive boards. Really long frame to work with as the skill set grows.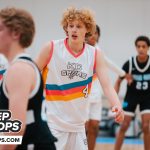 6'5" | SF | 2024
Blue Valley Northwest | KC Spurs
Probably the player on this list with the most active and consistent motor. Is non stop, which pairs nicely with his high talent level and athletic frame from the Forward/Wing spot. Super versatile and can be plugged in to play a variety of roles on the basketball floor. Plays well off the ball reading the floor and reacting to good guard play to finish assists off, or go make a play off the catch.