St. Andrews University hosted their annual Prospect Camp on Friday morning, with players from up and down the east coast as well as from around the state coming to work on their games and play in front of the staff. The day began with skill and drill work followed by five-on-five games where players got the opportunity to showcase their ability to the SAU staff and other college coaches in attendance.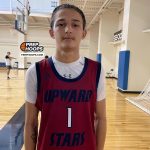 6'1" | SG | 2023
Mullins | Upward Stars Select 17U
If there was a Camp MVP award for the day, he would have clearly been our choice. The overall top performer on the day made his mark on games early on and led his team to an undefeated record. He has outstanding ballhandling skills and the ability to score the ball from multiple levels. Following the event, he picked up an offer from SAU and we fully expect him to continue to gain college interest throughout his senior year.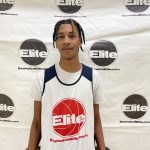 6'8" | C | 2023
St. Paul's
One of the better all-around performances that we saw from him over the past few months, he made a nice impact on both ends of the floor throughout the day. On the defensive side of the ball, he rebounded at a high rate, and made his usual impact as an interior defender. Offensively he showcased some improved perimeter shooting, ability to finish through contact when attacking the basket and some solid passing ability.
6'7" | PF | 2023
Chapelgate Christian Academy
Easily one of the top overall performers and top interior presence at camp, he has plenty of the tools to be a special prospect. He was dominant in the paint on both ends of the floor, blocking/contesting shots at a high rate, setting good screens, rebounding at a high level and finishing in the paint on offense.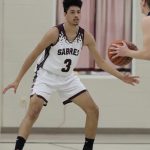 6'6" | CG | 2025
Raleigh Christian Academy | Team Wall
He continues to impress each time we see him with his ability to play the game the right way and how much he has improved. Not only was he one of the top overall performers at camp but he also was one of the youngest players which makes it even more impressive that he was able to stand out against older competition. One memory in particular that really impressed us was a possession where he switched on to a very quick guard and forced a turnover with a steal by sliding his feet and using his wingspan to poke the ball.
6'0" | PG | 2024
Ashley | Flight 22
Has a nice natural feel for the game, understands how to attack at certain angles and displayed a very nice midrange game. He played the game with good pace, didn't turn the ball over often and was solid on the defensive side of the ball.