We are heading to South Dakota for this article and we are looking at a talented squad of incoming seniors. It is starting to feel like football season but the AAU basketball campaign just wrapped up and we are looking back at how teams in the Dakotas did in AAU ball.
Sacred Hoops 17U Bertram had another outstanding summer of basketball. They finished with an overall record of 19-5 and won three tournament Championships. Sacred Hoops won it all at Battle at the Falls, Midwest Championship Circuit Finale and, KC Hardwood Classic!
Coach Bertram's team grew tremendously as the summer progressed and the athletes settled into their roles. The biggest factor in the success was their commitment to the defensive end of the floor while only giving up an average of of 46 points per game on the year. This team was very balanced and they shared the ball so well on the offensive end of the floor. Once again, Coach Bertram's 17U Team proved to be one of the top 17U teams in the region, through team play and a solid defensive mindset.
Read below for roster comments.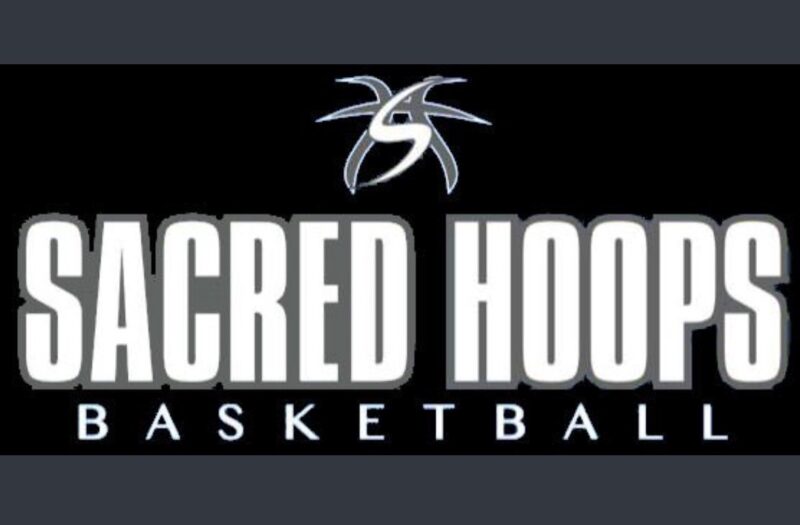 Player Info
Comments from coach Allan Bertram
Jackson Edman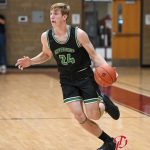 Jackson Edman 6'7" | SF Pierre | 2023 State SD  – 6'7 – Pierre T.F. Riggs High School
"Explosive on both ends of the floor – Threw down some thunderous dunks and showed why he is one of the most recruitable players in SD. Controlled the game on the defensive side of the floor and scored in multiple ways offensively."
Abe Kamara Abe Kamara 6'0" | SG Roosevelt | 2023 SD  – 6'0 – Sioux Falls Roosevelt High School
"An electric point guard who demonstrated why he is one of the top on ball defenders around. Gave teams fit with his pressure and really did a great job of running the offense. His ability to score in screen and roll situations made him a difficult guard."
Sutton Arend Sutton Arend 6'3" | PG Bridegewater-Emery | 2023 State SD  – 6'3″ – Bridgewater-Emery High School
"A tremendous athlete who can score in a variety of ways. His mid-range pullup game is special. He elevates well over defenders and is able to get to the rim." 
Tray Hettick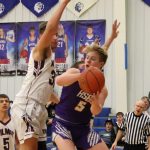 Tray Hettick 6'2" | PG Herreid/Selby Area | 2023 State SD  – 6'1″ – Herried Selby High School
"A strong physical guard who can truly shoot the three. His last three tourneys of the summer he was lights out from beyond the arc." 
Tye Merrill Tye Merrill 5'9" | CG Canistota | 2023 SD  – 5'9″ – Canistota High School
"Overall the teams best defender – Guarded the other teams top perimeter player and is excellent in backside help situations. The left is a solid outside shooter and overall great athlete." 
Dysen Peterson Dysen Peterson 6'6" | PF Sturgis Brown | 2023 State SD  – 6'5″ – Sturgis Brown High School
"Dysen really came on this summer and proved to extremely effective on the offensive end of the floor. His ability to score from the perimeter and back people down in the post really helped him depending on his match-ups." 
Cooper Totten Cooper Totten 6'6" | SF Rapid City Central | 2023 State SD  – 6'5″ – Rapid City Central High School
"Cooper did a solid job this summer on both ends of the floor.  His ability to hit the 15 footer and finish at the rim, proved to be the difference in several contests." 
Ian Jordan Ian Jordan 6'3" | SG Harrisburg | 2023 State SD – 6'3″ – Harrisburg High School
"Ian is a long and athletic perimeter player who had a very good summer. Jordan can score in a variety of ways and he length makes him a solid defender. Expect the Tigers and Jordan to have an excellent upcoming season."
Connor Epp Connor Epp 6'0" | CG Freeman Academy-Marion | 2023 State SD  – 6'1″ – Freeman Academy-Marion
"Epp had a tremendous spring – scoring over 40 points in a game and several over 20. Unfortunately he tore his ACL in going into June and was unable to play for the remainder of the summer.  He will be a solid point guard at the NAIA Level."