Take a look at one of the best 2025 teams in the Midwest! North Dakota Phenom put on the miles during the AAU season and they competed against fierce competition all spring and summer. They had a ton of success and they won a ton of games. Individually this team is loaded with high-end talent. All of these players have the potential to play college basketball down the road and they will be tough players this winter on their high school teams. Get to know these names! Coach Jordan Maurer does an excellent job of leading the ND Phenom program, is a hoops junky, and is a great ambassador for the sport of basketball in North Dakota. Read below for all things ND Phenom 15U, you will not be disappointed!
Team Comments from coach Jordan Maurer
"We participated in 2 Prep Hoops events, the 3 Sanford Pentagon Tournament Series (SPTS) events, the Great Plains Alliance (16U Division), and the Las Vegas Classic (Super pool)."
"We finished 7-1 in Prep Hoops events with 1 overtime loss. We won the Sanford Pentagon Tournament Series Championship. We finished 2-2 in the Great Plains Alliance. We finished 1-3 in a Super pool at the Las Vegas Classic, taking losses to teams from California and Texas in pool play."
A few of the high points of the season for our group would include the following
"Winning all games against North Dakota and South Dakota teams that we played. The players really view these games as big rivalry games and they mean a lot to the players. We were able to beat another ND team when we played up an age division and the players were very happy about that win."
"Winning the SPTS tournament championship. I believe that Minnesota plays some of the best basketball in the entire country. I view the Fury as one of the most difficult non-shoe programs in the entire country to beat, no offense meant to any other program. Our guys being able to grind out 2 close wins in 3 days against them, and then being able to get a win against a very stout Select team, that had previously beat us, in the Championship to end a 6-0 weekend is almost a storybook ending."
"Our team focuses on 4 main things. Shot quality. Turnover percentage. Contest percentage. Defensive rebound percentage."
"Our team shot 52.7% from 2 and 33.3% from 3. We turned it over a bit too much at 12 per game, as I would have liked to see that in the single digits. Our defensive rebound percentage was 73.1%, which I can live with, but there was room to grow. I was pretty happy with our group defensively. Teams shot 42.6% from 2 and 26.6% from 3 against us, which I believe speaks to our ability to consistently get a hand up on shots."
Player Comments from coach Maurer
Josh Bickett Josh Bickett 6'0" | SG Carrington | 2025 State ND – Carrington
"Is a 6'1″ guard. He really gets after it defensively and does a nice job of spacing the floor and making intelligent cuts. Josh played in 18 of our 30 games, as he missed a few events due to baseball. His best weekend was at Prep Hoops 2k22 in Atlanta where he shot 70% overall, 66.7% from 3, and did not miss a free throw while helping our team win all 4 games."
Karson Ouse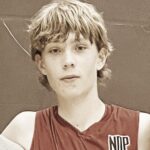 Karson Ouse 6'6" | SF Kindred | 2025 State ND – Kindred
"Is a 6'6″ small forward. He oozes potential, which is a good thing, but he also produces. He averaged 10 points and 5 rebounds shooting 46/35/68. He did a nice job defensively guarding up and down the lineup and was a calming offensive presence when the ball was in his hands. He has the ability to score from the paint, mid-post, perimeter, in catch and shoots, and in screening situations both as a screener and as a ball handler. I believe Ouse is a player that coaches will want to get eyes on early and often."
Caden Englund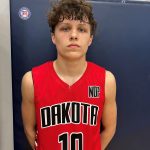 Caden Englund 6'0" | CG Shiloh Christian | 2025 State ND – Shiloh Christian
"Is a 6'1″ combo guard. He does a great job of competing defensively, while also consistently getting to the paint for production for both himself and his teammates. Englund is one of the better slashers in the class and with a good history of length in his family, I feel he is a very interesting basketball prospect with room to grow both from a physical and a skill standpoint. The nice part of coaching Englund is how competitive he is."
Walker Braaten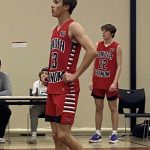 Walker Braaten 6'2" | CG Westhope/Newburg | 2025 State ND – Westhope-Newburg
"Is a 6'2″ combo guard. He is one of the better sophomore-to-be offensive players I have coached since I started doing this over a decade ago. Braaten was coming off of a broken arm to start the season and those unaware of that would have had no idea. Walker shot 51/41/83 on the season and was a guy we leaned on when we needed to get a bucket. He was our leading scorer on the season. He had an 8-game stretch where we played in the 16U division in St. Cloud, and one of the better pools in Atlanta where he shot 57/47/100 while averaging 16 points and 5 rebounds. He may need to improve a bit as a facilitator to take his game to the next level, as in Class B North Dakota and at the 15U club level, he can get buckets. As he gets to that 17U club basketball level or college, those buckets at the rim might not be available. All of that said, he is one of the better offensive players I have coached at this stage of his career."
Presley Peraza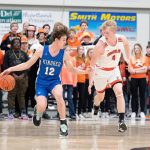 Presley Peraza 6'4" | PF Kindred | 2025 State ND – Kindred
"Is a 6'4″ athletic forward. He is at a different level athletically than most seniors you will find in North Dakota. He really started finding his niche and groove with the team as the season went along. His numbers may not jump off the page at 45/32/65 shooting, but what he adds from rim protection and as a help rotation guy is hard to quantify. His best days of basketball are ahead of him. As he improves his feel and his ability to handle the ball, he may become a force to be reckoned with on both sides."
Jenner Smude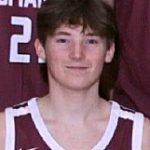 Jenner Smude 6'4" | SG Bismarck | 2025 State ND – Bismarck
"Is a 6'3″ off guard. He does a nice job spacing the floor and does a great job communicating defensively. It was a bit of a different role for Smude on this team as he had the ball in his hands less than he is accustomed to and there was an adjustment period. His best game was in the semi-finals of the SPTS Championships against MN Fury where he hit 4 perimeter shots and had some big rebounds. He also earned the opportunity to be on the floor at the end of the Championship game against a tough MN Select team because of his great defensive communication, and he had a big bucket for us in the last minute of the game. When Smude decides that he is going to consistently sprint on both ends of the floor and do all of the little things, he will have a chance to be a very nice player."
Drew Kempel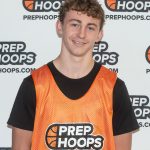 Drew Kempel 6'3" | PG Bismarck Century | 2025 State ND – Bismarck Century
"Is a 6'3″ point guard. I almost want to just describe him as a 6'3″ competitor. He is a winner and the guy you want on your team that you do not want to coach against. He averaged 10 points on 56% shooting, 5 rebounds, and 4 assists on our team, while only turning it over 2 times per game playing 24 minutes per. With the amount he handled the ball, the ability to take care of it is super impressive. If the game dictated that Kempel needed to be a post playmaker, he became a post playmaker, if he needed to be a ball handler in ball screen situations, he picked teams apart, if we needed 12 rebounds, he tried to get 12 rebounds, if we needed 20 points, he tried to get 20 points, if we needed to take another tough offensive guard out of the game with denials and contests, he would try to make that happen. He kept everyone involved while also creating his own offense and helped lead us to 22 wins in 30 games. Kempel will improve as a shooter as he is a gym rat with a bright future with great genetic ties to the game of basketball through multiple cousins and aunts who competed and coached at various NCAA levels."
Parker Falcon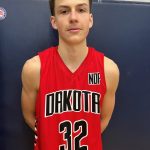 Parker Falcon 6'5" | SG Bismarck Legacy | 2025 State ND – Bismarck Legacy
"Is a 6'5″ off guard. He is great, almost elite, in catch-and-shoot situations. He shot 52/39/82 over the course of the season while averaging 10 points and 5 rebounds. He really worked to be a good defender this season as well. Falcon has the body and athletic ability that coaches look for at 6'5″ with a plus wingspan, lateral quickness, and bounce. He continues to work on adding strength in the weight room. He will want to improve his physical strength to be able to consistently get downhill as the level of competition goes up and the players get bigger, faster, and stronger. There is a lot to like about Falcon and his upside is absolutely there, as well as his current production levels."
Brennan Johnson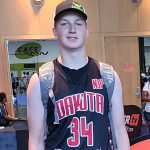 Brennan Johnson 6'5" | PF Tioga | 2025 State ND – Tioga
"Is a 6'6″ traditional big. He suffered an injury in a practice against the 2023s and missed the first half of the season. He hit the ground running when he was back. He does a great job battling for post position on both sides and is an animal on the glass. He showed some ability to stretch the floor as the season went on. I was very proud of the way he worked defensively to contain penetration against guards in switches. Johnson led our team in charges taken while missing 3 tournaments, which speaks to his toughness."
Q & A with coach Maurer
PHD: What style of basketball did your team play?
Coach Maurer: "We played an inside-out style of offensive basketball focused on shooting high-quality shots on each possession. I am a bit more conservative defensively than a lot of club coaches and we focus most on playing solid position defense, finishing with a contest, boxing out, and rebounding. We get up in the passing lanes, but we avoid gambling defensively."
PHD: What is your best memory from this AAU season?
Coach Maurer: "The best memory from the season is winning the SPTS Championships, beating a few juggernaut teams on the way to the title, and avenging a loss."
PHD: What did you do as a team to get better outside of tournaments?
Coach Maurer: "We film all games and we do film breakdown both remotely and in person at events, as well as practice when we can."
PHD: Who were a few of your hardest workers?
Coach Maurer: " Josh Bickett Josh Bickett 6'0" | SG Carrington | 2025 State ND and Drew Kempel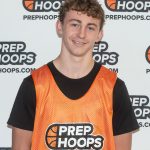 Drew Kempel 6'3" | PG Bismarck Century | 2025 State ND stood out with their attention to detail and effort given on the defensive end of the floor."
PHD: Can you talk about your top rebounders?
Coach Maurer: "Braaten, Kempel, Falcon, Johnson, and Ouse all averaged about 5 rebounds per game. We did a nice job boxing out and rebounding as a team."
PHD: Can you talk about a time when you overcame adversity?
Coach Maurer: "As far as overcoming adversity, we started the season out with Braaten and Johnson both out with broken bones. We played with 6 or 7 players the entire spring, including a weekend where we picked up a 2026 player, and finished the spring 9-3 overall. We played the SPTS Championships without Braaten and were able to go 6-0. The players did a great job of just lining up and competing game in and game out."
Can you talk about the improvements you made this season?
Coach Maurer: "Our biggest improvement as a group came in our defensive communication."