Moorhead, MN – On Sunday, August 7th, Minnesota State University Moorhead will be hosting their ELITE CAMP. There will be players from Iowa, Minnesota, Nebraska, North Dakota, and South Dakota in attendance. Expect this to be high-level competition! This is going to be a loaded event. See below for the players to watch.
*This list is not everyone that will be in attendance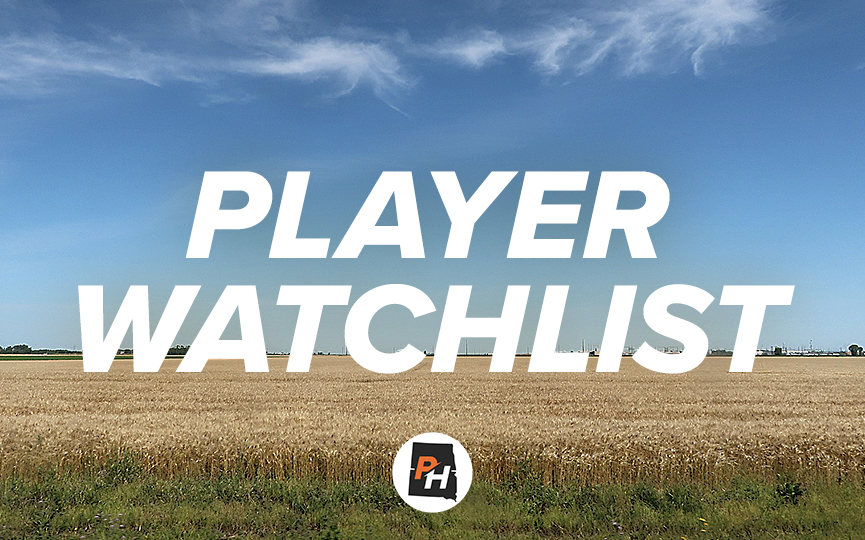 MSUM: ELITE CAMP
Austin McCraven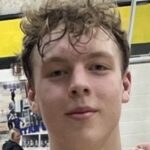 Austin McCraven 5'11" | PG Ada-Borup West | 2025 MN (2025) 5'10 Ada-Borup-West
He is young but do not expect Austin to back down from the older players. Austin is a lefty that can slash through the defense and finish in traffic. He has good eyes and he dishes to the open man. MacCraven pushes the tempo and plays fast. He can finish with both hands and he can hit the perimeter jumper.
Grant Hansen Grant Hansen 5'10" | PG Greenway | 2023 State MN (2023) 5'11 Greenway
He is a talented player that can score in a variety of ways. Expect Grant to put up points off the bounce at the rim and with jumpers. He will also make aggressive cuts for buckets. His step-back jumper is very effective and Grant's shooting range extends deep. His handles and passing ability are also noteworthy.
Elliot Whitney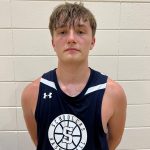 Elliot Whitney 6'1" | CG Sioux Falls Lincoln | 2023 State SD (2023) 5'11 Sioux Falls Lincoln
He is a lights-out shooter, I saw that this summer and last winter. Whitney is also a leader, a stable ball handler, and a facilitator. He made passes this summer that few others could complete. Whitney is tough and he is no stranger to stepping up in big situations. Elliot is a combo-guard that can play the 1 or 2. The MSUM Elite Camp will be a great measuring stick for Whitney. I am expecting big things!
Connor Engelmeyer Connor Engelmeyer 5'11" | PG Melrose | 2024 State MN (2024) 6'0 Melrose
He is a nice athlete that will D-up and create TO's. Connor has a sweet pull-up jumper that will hit from deep and from every angle inside the arc. Engelmeyer is a nice athlete that can elevate and finish at the rim. I am interested to see how he stacks up against the older guards. My guess is that Connor fits right in and makes plays all afternoon.
Ben Kopetzki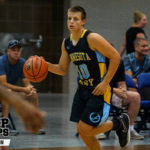 Ben Kopetzki 6'0" | PG Andover | 2023 State MN (2023) 6'0 Andover
He is a scorer that's for sure. Ben averaged 17 ppg last season against top competition. Opposing players better guard him out past the college 3-point line or they will regret it. He can make it rain from deep. Kopetzki is electric going downhill and he will finish amongst the trees with no problem. His mid-range J is also lethal. Get ready for an impressive offensive show on Sunday.
Taylen Ashley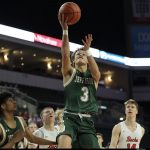 Taylen Ashley 6'0" | PG Sioux Falls Jefferson | 2023 State SD (2023) 6'0 Sioux Falls Jefferson
I will be surprised if there is a faster guard on Sunday. Ashley had a great AAU season with SD Attack and I expect him to be one of the top PG's Sunday. He is a crisp and smart passer. His jumper always seems to be improving and he can hit them from mid-range and deep. Taylen is an athletic slasher and finisher. When he is in the open court, look out! Expect electric plays in transition from Ashley.
Timmy Guler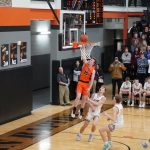 Timmy Guler 5'10" | SG Pelican Rapids | 2024 State MN (2024) 6'1 Pelican Rapids
If you like guards that are "tough as nails", then Guler is a must-watch player. He will only be a junior but that will not stop him from getting after the seniors on Sunday. Timmy has a pure shooting stroke. His pull-up game is silky smooth and he can stop and pull on a dime. Guler is also ultra-skilled with that rock that will set up teammates for easy looks. He moves his feet well on defense and he constantly posters ball handlers.
Cadyn Dahl (2025) 6'1 Ada-Borup-West
This youngster can shoot it from 3-point land. If the older players give Dahl room, he will stick the shot. Beware of him spacing the floor and spotting up for 3's. His shot takes little time to get off. It will be interesting to see if he can get loose for good looks against older top-notch players.
Da'Shon Fisher (2023) 6'2 Liberty (IA)
This kid is an athlete, to say the least. Get ready to be impressed with some splashy plays from Fisher. He played with the Barnstormers in AAU ball and was impressive. This lefty is dangerous off the attack and he can get to the rim fast and furious. He can also stroke it from deep. Expect an explosive first step and for Fisher to have many blow-by drives. Let's hope I can have the camera ready to catch a couple highlight dunks!
Nathan Fenske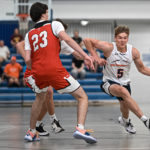 Nathan Fenske 6'2" | SG Lakeview | 2023 State MN (2023) 6'2 Lakeview Christian
He has next-level athleticism, no question about that. Fenske has a college-ready body with great strength and explosiveness. Nathan is a rim-rocking dunker that will make plays all over the basketball court. He is a tireless worker that will dive onto the floor for a loose ball. He is dangerous off the bounce and he can also drill jumpers from mid-range out to well beyond the arc.
Kobe Karels Kobe Karels 6'2" | PG Cambridge | 2023 State MN (2023) 6'2 Cambridge-Isanti
If you want to watch a smooth player then you will want to watch Karels play. His handles are next-level and he is a heady player. Karels is quick and he is a sneaky slasher. His jump shot is accurate and reliable. Kobe is a crafty scorer around the basket. He is a sneaky defender with good anticipation.
Jalen Hayes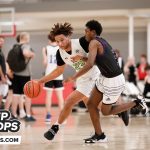 Jalen Hayes 6'2" | SF Richfield | 2023 State MN (2023) 6'2 Richfield
He is a Swiss Army Knife and a stat-stuffer. Hayes is an impressive athlete with all the desirable measurables. He is also skilled with the ball and can score in a number of ways. It will be interesting to see how some of the smaller players can handle Jalen's size and strength. I am expecting him to be a beast on Sunday.
Sam Kobbervig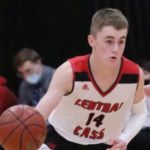 Sam Kobbervig 6'2" | SG Central Cass | 2023 State ND (2023) 6'2 Central Cass
He is an all-around athlete and a student of the game. Sam handles the ball well but is likely a 2-guard at the next level. Kobbervig is a strong player that scores the ball efficiently inside the arc. He has a nice-looking jumper and Sam is a tough/gritty defender. He is also an unselfish passer and a tireless worker.
Zach Kraft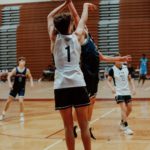 Zach Kraft 6'2" | PG Grand Forks Red River | 2023 State ND (2023) 6'2 Grand Forks Red River
Some people call him "The Red River Rifle" because Kraft is a 3-point sniper. His jump shot is a thing of beauty. Zach shoots it with confidence and he has a buttery smooth shooting release. He is also super skilled with the ball and he creates for others. His defense has improved and his overall skill is college-ready.
Marley Baah-Yeboah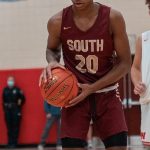 Marley Baah-Yeboah 6'3" | SF Lakeville South | 2024 State MN (2024) 6'3 Lakeville South
He will only be a junior but Marley is a complete stud. He hooped with D1 Minnesota in AAU hoops. Marley is an athletic slasher that has fancy footwork when finishing at the rim. He is elusive going to the rack and he can finish with craftiness. Marley will also drill jumpers with consistency. He is a productive 3-level scorer.
Eli Ehrke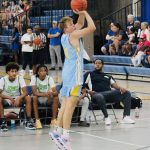 Eli Ehrke 6'3" | PG Glencoe-Silver Lake | 2024 State MN (2024) 6'3 Glencoe-Silver Lake
He is a potent offensive weapon. Eli will score anyway that you wish. He is deadly from deep and will score with a variety of moves going to the basket. With his length and size Ehrke makes for a tough matchup. He is a smart and skilled player that will be sure to impress at MSUM.
Tate Odvody (2023) 6'4 Omaha Westside
First of all, this player is a bucket-getter. He averaged over 18 ppg as a junior in Nebraska. His handles and shake will no doubt leave defenders in his dust. Tate is a strong and physical finisher at the cup. Odvody can fill it up from deep and he will score every way imaginable on the way to the rim.
Colton Hagen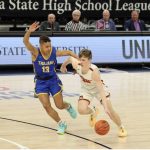 Colton Hagen 6'4" | PG Moorhead | 2023 MN (2023) 6'4 Moorhead
He shoots it well from the outside, has nice skills, and plays unselfishly. Hagen plays hard and he will board up on both ends. He has a good understanding of the game and he will take what the defense gives him. It will be fun to see Colton go against top competition on Sunday.
Braden Barger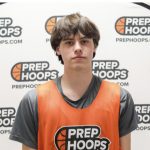 Braden Barger 6'4" | SF Chanhassen | 2023 State MN (2023) 6'4 Chanhassen
He is a long player that can get up and dunk with authority and finish in traffic. Barger has a nice mid-range game with a high release on his jumper. Look out for his first step, Barger thrives at beating his on-ball defender. He will be a difficult matchup as his length will give guards problems and BIGs will have to chase him on the perimeter.
Owen Skram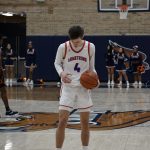 Owen Skram 6'5" | PF Robbinsdale Armstrong | 2023 State MN (2023) 6'5 Armstrong
He can shoot it, that is for sure. If he is left open, the ball is likely going through the rim. With his size and length, Skram can shoot it over defenders. His J is soft and highly consistent. His shooting range goes deep and Owen will drill them from college and NBA depth.
Sam Hondl (2025) 6'5 Albany
He is long, lanky, skilled, creative, and crafty. Sam will dunk in with the D in his face and knockdown 3's with on the regular. He is 6'5 but he handles it like a fluent PG. His shooting form looks textbook. I am interested to see what happens when these older players get into him and how he handles it.
Micah Thompson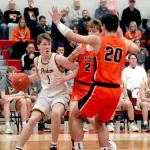 Micah Thompson 6'6" | SF Perham | 2023 State MN (2023) 6'5 Perham
He has the length of a forward but he runs the show as a stud point guard. Thompson has a knack for finding the open man and he takes care of the ball. He is a crafty guard with great footwork and an uncanny ability to make timely plays. His length and high IQ make him a frustrating defender. Look out for Micah in the pick-n-roll game, it is a work of art!
Ty Miller Ty Miller 6'5" | SF Holy Family | 2023 State MN (2023) 6'5 Holy Family
His shot will likely be one of the best at MSUM. It is quick, soft, and smooth. Expect him to be spacing the floor for open treys but will also put it on the floor and get to the rim. His size will enable him to get shots off in tight spaces. He is a scary small forward that can put up points in a hurry.
Ethan Russell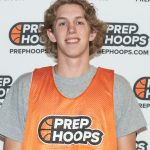 Ethan Russell 6'6" | SF Aberdeen Christian | 2023 State SD (2023) 6'6 Aberdeen Christian
This kid is a winner and he had a very nice AAU season with SD Attack. Russell looks like a 3&D player at the next level. His length and skill allow him to score from the wing and in the paint. Ethan has a beautiful pull-up jumper and he is an underrated athlete. I am excited to see him go head to head with the elite athletes on Sunday.
Colton Demarais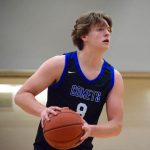 Colton Demarais 6'6" | SG St. Michael-Albertville | 2023 State MN (2023) 6'6 STMA
He will spread the floor and splash triples, if the D gets too close, he will slash for buckets. Colton has an impressive first step, and his bag of tricks in the paint is deep. Defenders will have to pick their poison on Sunday. Demarais is a talented player with size and a ton of versatility.
Jonathan Mekonnen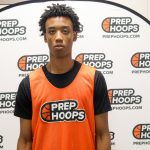 Jonathan Mekonnen 6'7" | SF Eastview | 2024 State MN (2024) 6'7 Eastview
The long lefty was a standout last weekend in Las Vegas, so he has that going for him! There is no question that Mekonnen is a next-level athlete. Jonathan scores going to the basket with athleticism and he finishes well after contact. He will also WHAM on anyone in his way. Mekonnen will have plenty of eyes on him at MSUM.
Brandon Hrncir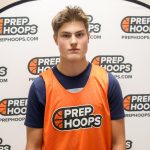 Brandon Hrncir 6'7" | PF Farmington | 2024 State MN (2024) 6'7 Farmington
He played with MN Fury, so Brandon is obviously a winner. He is big, strong, and uber-skilled. He shoots it with a feathery-touch and his range extends well beyond the 3-point line. Hrncir is a playmaker with the ball in his hands and he will also make hustle plays. He is another tough matchup with a dangerous skill set.
Wyatt Hawks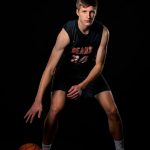 Wyatt Hawks 6'7" | C White Bear Lake | 2023 State MN (2023) 6'8 White Bear Lake
A beast in the paint that had a great AAU season with the Northstar Titans. Wyatt's motor never stops and he is an animal on the boards. He plays with passion and heart. Hawks will 2-handed SLAM it in the scrum and he can also finish with finesse. It will be great to see him compete against other top BIGs. Hawks was a big stock riser this AAU season.
Will Opsahl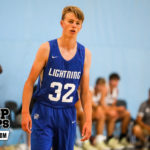 Will Opsahl 6'8" | SF Goodhue | 2023 State MN (2023) 6'8 Goodhue
He is a stock riser from the AAU season that turned many heads. Will should come into Sunday loaded with confidence. His overall skill is impressive. Will handles the ball well and drops dimes like a lead guard. At 6'8 he is one tough matchup. He scores from all over the court. College coaches have to be intrigued with his length, skill, and high ceiling.
Adam Jenkins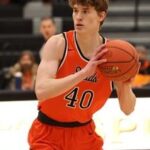 Adam Jenkins 6'9" | C Moorhead | 2023 State MN (2023) 6'9 Moorhead
He recently committed to MSUM. Jenkins is a big, strong, and powerful PF. Adam is an explosive dunker and a playmaker around the rim. He is lethal in the pick-n-roll game. He finishes with a sweet left-handed baby hook from the block. He can also step outside and hit the 3-ball. Expect him to put on a show for his future coaching staff.