Anish Ramlall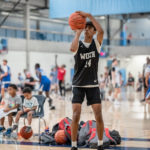 Anish Ramlall 6'3" | PG Rosemount | 2023 State MN – 6'3 – Guard – WOTN/Rosemount
End of June and throughout July was a breakthrough time for Anish Ramlall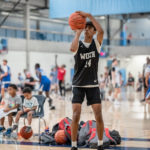 Anish Ramlall 6'3" | PG Rosemount | 2023 State MN , the six-foot-three-inch guard from Rosemount. While playing on the Prep Hoops Circuit, especially at The Last Dance tournament, Ramlall had all eyes on him. His smooth handle and knock down jumper along with good passing vision had schools knocking on his door. After the tournament he picked up offers from Winona State, U of Mary, and a Division One offer from Army to go along with his SW Minnesota State and St. Cloud State offers.
Tommy Humphries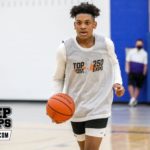 Tommy Humphries 6'5" | SF Totino-Grace | 2023 State #254 Nation MN – 6'5 – Wing – Adidas D1 Minnesota/Totino Grace
The six-foot-five-inch wing from Totino Grace and Adidas D1 Minnesota Tommy Humphries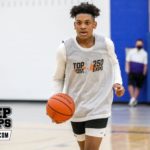 Tommy Humphries 6'5" | SF Totino-Grace | 2023 State #254 Nation MN is an ideal 3&D wing. With a solid up-right shooting motion and on the 3SSB circuit, Humphries shot 23/57 for the month of July, a 40% rate. While the University of St. Thomas offered Humphries in May, his shooting caught the eye of multiple Division 1 schools including George Mason, Furman, Winthrop, Seattle U, and New Orleans University.
Boden Kapke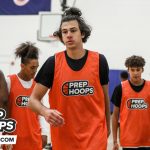 Boden Kapke 6'11" | C Holy Family | 2023 State #134 Nation MN – 6'10 – Center – Holy Family/Adidas D1 Minnesota
Kapke is in a unique situation in the state of Minnesota class of 2023 as he's separated himself as the only Division One offered Center. The six-foot-ten-inch big man from Holy Family is a true center who can play anywhere offensively on the floor. He has a solid back to the basket game that he compliments with outside shooting. He has 11 Division One offers picking up three in July, Butler, Boston College, and Utah State.
Nasir Whitlock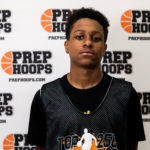 Nasir Whitlock 6'1" | PG DeLaSalle | 2023 State #292 Nation MN – 6'1 – Guard – DeLaSalle/Gain Elite
Whitlock really understands gameflow and tempto, he rarely looks rushed when operating with the basketball. In a late July tournament Whitlock put up multiple 30-point games utilizing a variety of offensive moves from pull-up jumpers to quick drives using his speedy first step. Not to be only a scoring guard, Whitlock showcased his lead potential by providing seven assists in one game. While Whitlock gained Division One attention in the spring, offered by Lehigh University, at the end of July UW-Milwaukee offered the speedy guard.
John Pecarich
John Pecarich 6'3" | SG Brainerd | 2023 State MN – 6'1 – Guard – Brainerd/MN Heat PVR
The six-foot-one-inch guard from Brainerd really picked up his play in July for the Minnesota Heat PVR team that was capped off with an offer from Briar Cliff University. Pecarich is a good outside shooter and makes the right passes leading teammates to baskets, but also has a moving right, back to his left step-back that's pretty tough to defend. On defense he fights through screens and really works his man to make them work for every point they score.
Khalif Bettis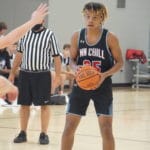 Khalif Bettis 6'4" | SF Burnsville | 2023 State MN – 6'5 – Guard – MN Chill/Burnsville
Too big for guards to guard, too quick for forwards to guard, Bettis creates mismatches on the offensive floor quite often. When guards think they can make cross-court passes with Bettis lurking, he plays like a safety picking off passes and then quickly gets up court to throw down slams. The six-foot-five-inch Burnsville guard received his first Division One offer from Hampton while playing for the Minnesota Chill on the PrepHoops circuit.
Trey Smith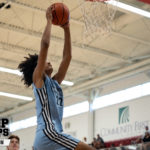 Trey Smith 6'6" | SF Osseo | 2023 State MN – 6'7 – Wing – Northstar Titans/Osseo
Trey Smith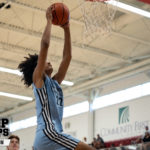 Trey Smith 6'6" | SF Osseo | 2023 State MN is a tall and long forward with guard skills. Standing six-foot-seven-inches the wing had a specular summer for Northstar Titans Stone. Smith, always a fairly athletic player, made strides shooting the ball from outside and really showcased he can defend multiple positions. At the end of the day coaches care more about what position you can defend over what position you play on offense. Bemidji State offered first while Minnesota Duluth followed shortly after.
JT Thornton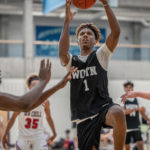 JT Thornton 6'4" | SF Lakeville North | 2023 State MN – 6'4 – Wing – WOTN/Lakeville North
Thornton is another versatile six-foot-four-inch wing who can defend three positions, and fits in where you need him on offense. When matched with smaller guards he takes advantage with length and size, when matched with bigger forwards, he uses speed and quickness. With an ever improving outside shot, Thornton raised his attention this summer by being a top performer a few times on the PrepHoops circuit to gain an offer from Valley City State.