It's a perfect week to smile! Why? Because a little known fact is that the first week in August is officially known as International Clown Week. It's basically a week to celebrate the way these talented performers make us all smile. Well, there's been some great basketball played this summer by athletes from the state of Michigan. There've been a lot of players that brought joy just by watching them play. You could even say that some of the players were "clowning" the competition. So, in honor of International Clown Week, let's look at 5 players that have made me (and certainly many others) smile just by watching them play.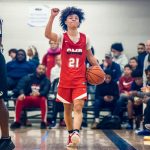 5'8" | PG | 2025
Flint Carman-Ainsworth | CMB Runnin' Rebels
This young man has certainly been clowning the competition and has made a lot of people break into a smile. He has been lights out this summer, establishing himself as one of the top prospects in his class. McLavish needs the smallest bit of space to get his jumper off and he ha shown time and time again that he has in the gym range.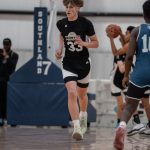 6'5" | SF | 2024
Detroit Catholic Central | Midwest Basketball Club
Nadeau has been playing in the 3SSB with the Midwest Basketball Club and has shown out in front of a lot of college coaches this summer. His terrific upside as a prospect is hard not to smile about. I know that a lot of college coaches have cracked a smile over his ability to shoot and handle and his underestimated athleticism.
6'2" | SG | 2026
Saline | REACH Legends 2026
I've been lucky enough to see Sanderson play a pretty decent amount of basketball over the years and the young man's game is sure to bring joy. He can make plays off the bounce and has shown the ability to get white hot from beyond the arc. Sanderson recently scored 30 points off 6 triples for his REACH Legends squad. He possesses that take over ability that only a select few carry.
6'0" | PG | 2023
North Farmington | Michigan Playmakers
Jackson somehow seems to fly a bit under the radar, but trust me, he has elite level point guard skills. There aren't many people in the state of Michigan that can thread the needle with a pass the way that he can. Jackson can pass his teammate open and seems to anticipate movement. He's also a very fluid ball handler that makes smart decisions on the court.
6'7" | PF | 2024
Fordson | Michigan Warriors
Habhab has had a breakout grassroots season to say the least and his performances this spring and summer have made a lot of college coaches very happy. He has thrived playing for Coach Baiz and the Michigan Warriors. Habhab reminds me in a way of Hutch Ward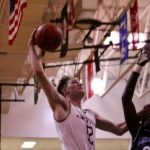 Hutch Ward 6'8″ | PF Kalamazoo Central | 2023 State MI . He's a terrific stretch 4 that can bury a triple at anytime. Habhab is a strong 2 handed finisher at the rim as well.