Some of the big names in Kentucky's 2026 class will roll into MidAmerica in Louisville on Saturday. In total, we have over 60 players signed up to attend the first ever Prep Hoops Kentucky Freshman Showcase. Here are some of the bigger names that will be in attendance.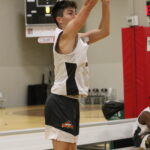 6'2" | SG | 2026
East Ridge
Keene has gotten some hype this summer with his performances at various camps and performing well while playing up at the 16u level in AAU. Jackson is a good shooter who continues to improve off the bounce and as a facilitator. He's a player that could earn a high spot in the initial 2026 rankings with a strong camp showing tomorrow.
McRoberts is part of an absolutely loaded roster at DeSales and this showcase should allow him a chance to shine against his peers if he plays up to his ability level.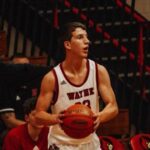 6'5" | PF | 2026
Wayne County
Phillips has scored nearly 1,000 points at the varsity level already before starting high school classes. It will be interesting to see how he stacks up against some of the more well known players in the state in the 2026 class.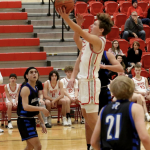 6'2" | SG | 2026
Boyd County | Vision Elite
Primarily known as a shooter, Spurlock had a good 8th grade season for Boyd County where he made a lot of threes at nearly 38% for the season. The 6'2 guard can fill it up from deep. I'd actually be interested to see him play more as a slasher and facilitator at camp. Excited to see his full skill set.
A sleeper prospect in the class, Surratt is another player who already played a large role at the varsity level last year and will be featured in the offense at Lafayette the next 4 years. Demarcus has good size at the point guard spot and continues to grow and get more athletic. He's definitely a prospect to watch in Lexington the next few seasons.