With the grassroots season behind us it can only mean one thing; it is time to update the rankings. As the calendar flipped to August I've been hard at work adding to our Prep Hoops Indiana database, scouring all of my notes from the spring and summer, consulting with trusted sources across the industry, and, ultimately, updating the rankings themselves. Beginning with the Class of 2025, we will be releasing updating prospect rankings over the next three Mondays. I'll have more later this week about what all goes into evaluating prospects and the "system" behind ranking players. However, for now, let's just take a look at some of the top storylines as it pertains to the Indiana Class of 2025.
Expanding From 50 to 100
Following our Prep Hoops Indiana Showcase in 2021 we released a Watch List of 100+ names in the Class of 2025 featuring many of the best prospects in the state. Then, before the high school season, we dropped a Top 25 for the freshmen class. After the high school season, that list was expanded to a Top 50 with an ever-expanding Watch List to go along with it. Now that those prospects have a season of both high school and grassroots basketball under their belt we feel comfortable expanding the rankings once again to a Top 100. There are plenty of more names on the Watch List as well as we constantly try to cover every deserving prospect in the state.
A Truly Elite Top Two
With all due respect to the other prospects, and there is a LOT of talent the top of this class, it isn't hard to figure out who the top two spots belong to. Jalen Haralson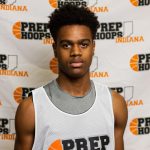 Jalen Haralson 6'6" | PG Fishers | 2025 State IN (Fishers H.S. 2025) and Trent Sisley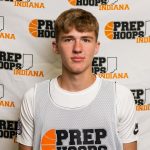 Trent Sisley 6'7" | PF Heritage Hills | 2025 State IN (Heritage Hills H.S. 2025) are national-level prospects that will likely have 4-star/5-star distinctions next to their names when the time comes. Both prospects had multiple Big 10 offers before ever playing a high school game and their lists of offers continue to grow. Right now, Haralson holds offers from Purdue, Maryland, Indiana, IUPUI, Missouri, Iowa, Michigan, Michigan State, Oklahoma. He took unofficial visits to Indiana and Purdue on Monday and Tuesday of this week. As for Sisley, he now holds offers from Purdue, Indiana, Iowa, and Ohio State. The 6'7″ forward has unofficially visited Purdue, Indiana, and Ohio on consecutive days this week.
Seven Prospects With Division I Offers
We already covered Jalen Haralson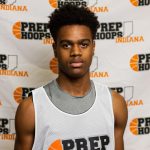 Jalen Haralson 6'6" | PG Fishers | 2025 State IN and Trent Sisley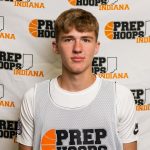 Trent Sisley 6'7" | PF Heritage Hills | 2025 State IN above, but five other Class of 2025 prospects have already garnered Division I offers as well. Braylon Mullins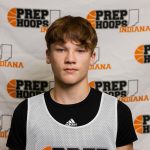 Braylon Mullins 6'4" | SG Greenfield-Central | 2025 State IN (Greenfield-Central H.S. 2025), Azavier Robinson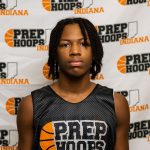 Azavier Robinson 6'1" | PG Lawrence North | 2025 State IN (Lawrence North H.S. 2025), Dezmon Briscoe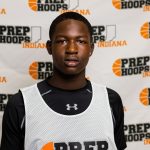 Dezmon Briscoe 6'7" | C Crispus Attucks | 2025 State IN (Crispus Attucks H.S. 2025), and Jaymen Townsend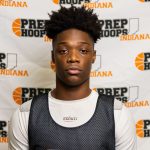 Jaymen Townsend 6'5" | SF Marion | 2025 State IN (Marion H.S. 2025) all have offers from IUPUI. Meanwhile, Chase Barnes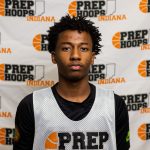 Chase Barnes 6'1" | SG Fort Wayne Wayne | 2025 State IN (Fort Wayne Wayne H.S. 2025) has offers from IUPUI and Western Michigan.
Lots of Moving & Shaking
In the younger classes there is always going to be more movement in the prospect rankings. Lots of new names are constantly being added which can lead to a lot of prospects "moving down" early in their careers. Also, development tends to be exponential at this stage causing some massive leaps. For example, there will be two prospects in the Top 15 of our updating rankings who weren't even on the Watch List before. Obviously, that is simply just due to not being aware of them because I'm sure they "should" have been ranked already, but it just goes to show that we are always looking for, and finding, new names. There is also a Top 15 prospect who moved up nearly 20 spots from his previous ranking. Stay tuned for a bunch of stock-risers and new names features next week after the initial rankings release!