Luke Lentz decommitted from Anderson University. "After a lot of though, I have decided to decommit from Anderson University and reopen my recruitment! I have been granted my release."

Julian Whitsey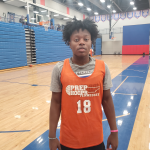 Julian Whitsey 6'0" | PG Webb-Bell Buckle | 2023 State TN (2023 G) will elite camp with Austin Peay, Tusculum, Radford, Alabama Huntsville, and Emmanuel College.
Reid Conley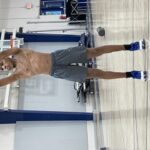 Reid Conley 5'10" | PG Chattanooga Christian | 2026 TN (2026) of Team Mookie 15u will camp with both Tusculum University and Lee University the first weekend of August.

Spring Hill College has been in contact with 6'9 F @LandenEngles15 (2023 Lebanon HS).
Matthew Bilbrey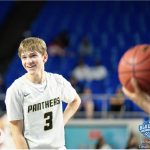 Matthew Bilbrey 5'11" | PG Stone Memorial | 2023 State TN (PrepHoopsTN Combine All-Star) will spend his upcoming weekend elite camping with Lee University and then University of Alabama Huntsville. He helped vault Stone Memorial High to an improbable State Tournament appearance in March 2022.
Randolph College reached out to inquire about Jakeb Davis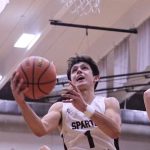 Jakeb Davis 6'2" | CG White County | 2023 State TN (White County).
'25 G Daylen Spradling will elite camp with Tusculum.

Maguire Evans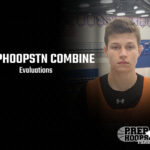 Maguire Evans 6'0" | PG Chattanooga Patriots | 2025 TN (CSTHEA) and Keith Roland Keith Roland 5'8" | PG Pearl-Cohn | 2023 State TN (Pearl-Cohn) elite camped with Youngstown State University.

Senior wing Jack Carter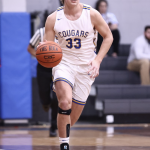 Jack Carter 6'6" | SG Goodpasture | 2023 State TN (Goodpasture), in just one week's time, heard from college coaches at numerous universities: Carson-Newman, Richmond, Fairleigh Dickinson University, Winthrop, Lee, North Georgia, Chattanooga, Trevecca Nazarene, Union, Gardner Webb.
Will Brent (Ravenwood) will elite camp at University of Alabama Huntsville and Barry University this month. Spalding University is recruiting Brent. Olivet Nazarene hosted Will Brent for a campus visit.
Alabama-Huntsville and Tusculum will host Riley Everett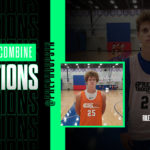 Riley Everett 6'4" | SF William Blount | 2023 State TN (William Blount) for elite camps. Brevard is recruiting him.
University of Virginia-Wise reached out and spoke with Grant Campbell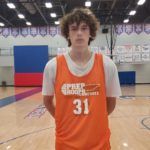 Grant Campbell 6'8" | SF Heritage | 2023 State TN in the final week of July. Camps attended: Lee University, ETSU, Lipscomb, TN Tech-8/27 Lees McRae- 8/6 (maybe)
Schools that have contacted in the past couple weeks: Bryan College, UVA-Wise, Bridgewater, Tusculum, Johnson University, Centre, Walters State, University of California-Irvine, Freed-Hardeman, MOC Valley Prep
Offers: Maryville College-visit 8/4 Columbia State- visit late Fall
Tennessee Tech invited Michael Pepper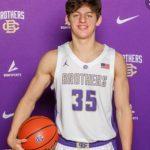 Michael Pepper 6'3" | SG Christian Brothers | 2023 State TN to elite camp. He is currently ranked #36 in PrepHoopsTN rankings.
Deion Subaran Deion Subaran 6'4" | PG Coffee County | 2023 State TN (Coffee County) was recently contact with Belmont abbey , Centre College , Averett University, Sewanee, Reinhardt University, Bryan College, Cumberland. Subaran already visited Bryan. "I'm taking a visit to Cumberland and Reinhardt University soon," said Subaran via Twitter DM August 1st. He will be working out with the teams at both.
Damion Cox Jr Damion Cox Jr 5'11" | CG St.Benedict At Auburndale | 2025 TN . (St. Benedict HS) earned offers from Portland and California State-Bakersfield in the final week of July. Arkansas Pine Bluff offered Cox Jr. in the middle of June.
Cooper Haynes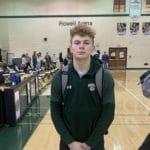 Cooper Haynes 6'3" | SG Briarcrest Christian | 2024 State TN (Briarcrest Christian) pulled in a Missouri offer way back in the middle of June.
In the final week of July, Jordann Dumont Jordann Dumont 6'8" | SG HHCA | 2023 State TN (HHCA) added D1 offers from Hampton, Chattanooga, and Indiana State. He made his Top 5 debut in July.
Xavier and Tennessee contacted '24 PG Tyler Tanner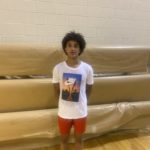 Tyler Tanner 6'0" | PG Brentwood Academy | 2024 State TN (Brentwood Academy) in the week since AAU concluded.
Four strong Chattanooga Elite AAU players will Elite camp with Tusculum: '23 Nick Smith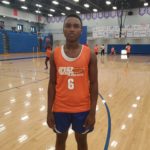 Nick Smith 6'2" | SG Red Bank | 2023 State TN , '24 Kendrick Lloyd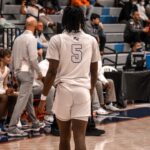 Kendrick Lloyd 6'2" | SG Red Bank | 2024 State TN (Red Bank), '25 Jaylen Rice (Red Bank), '25 G Adarius Brewster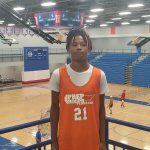 Adarius Brewster 6'1" | PG East Hamilton | 2025 TN (East Hamilton).