With the club ball season over we will begin to look at players leading up to the upcoming season. Here are a handful of players that I believe should take a big step forward for their respective high schools.
Senior guard should be in for a big season. Coming off being named region player of the year, King should flourish in his final season for the Rattlers.

Aiden Price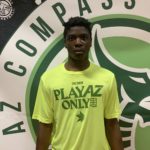 Aiden Price 6'1" | SG Mountain Pointe | 2023 State AZ (Mountain Pointe)
Senior guard can get buckets in a hurry and that ability will be on full display this season. He has a tight handle and crafty moves that enable him to get quality shots. I'd be surprised if he doesn't average 20 ppg + for the Pride.

Luke Shaw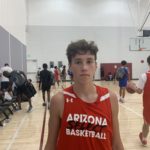 Luke Shaw 6'1" | CG Valley Christian | 2024 State AZ (Valley Christian)
The junior guard will be called on to take on more of leadership role for the defending 3A Champions. He should follow in the footsteps of his brother and bring some of the same skills to Valley Christian. His court feel and shooting has always been there and as he starts to fill out physically he will be even more of a problem.

TayVion Wilson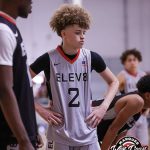 TayVion Wilson 5'11" | PG Kellis | 2025 State AZ (Kellis)
The Sophomore guard will be asked to lead a young squad that has been thru some roster changes. Wilson's growth over this off season will be greatly needed. His court savvy and shooting touch will be on full display this season.

Uriah Tenette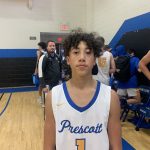 Uriah Tenette 5'8" | PG Prescott | 2025 State AZ (Prescott)
The Prescott PG ran the show for D1 NM this spring/summer. He showed a great pace, good scoring instincts and a surprising bounce to his game. He's poised for a step up in production this upcoming AIA season.

Emery Young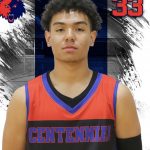 Emery Young 6'4" | SG Centennial | 2023 State AZ (Centennial)
The leader for the defending 5A State Champions is coming off a successful spring/summer. The senior guard is one of the best all around players in the state. The next step in his progression will be him becoming the focal point of opposing defenses.

Ring Nyeri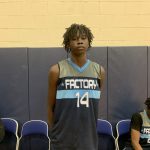 Ring Nyeri 6'8" | PF Liberty | 2024 State AZ (Liberty)
The promising forward for Liberty is finally healthy and ready to show everyone what he is capable of. He should be able to build off of his club season in which he was very productive. As the season goes on he should get stronger and more comfortable.