As the summer comes to an end and we look forward to another year of high school basketball, we take a look at some of the incoming freshmen we've already seen and know will make a big impact over the next few years. Here's a look at 7 guys we already know about in DC and MD and look forward to watching play more.
Neiko Mundey | 6'2" WG | Good Counsel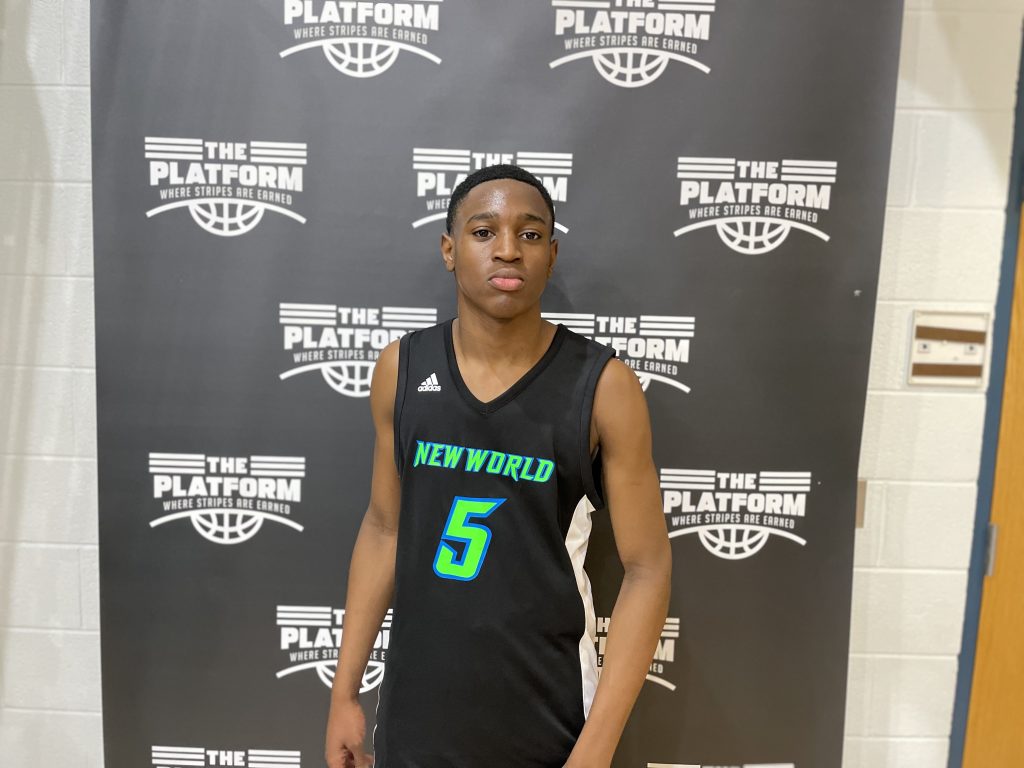 Mundy made a big splash at The Platform with his talented New World team, and while he's on a Good Counsel team that has a lot of upperclassman he should be able to work his way into more and more minutes throughout the season as he figures it out. The 6'2" off guard is a talented scorer who can get hot and fill it up in bunches from multiple levels, he's a very talented shotmaker who makes tough shots off the bounce and he can drill it from deep with consistency. He'll be fighting for time early but I wouldn't be surprised if in a few years he was one of the top scorers in the WCAC.
Parker Robinson | 6'2" CG | Good Counsel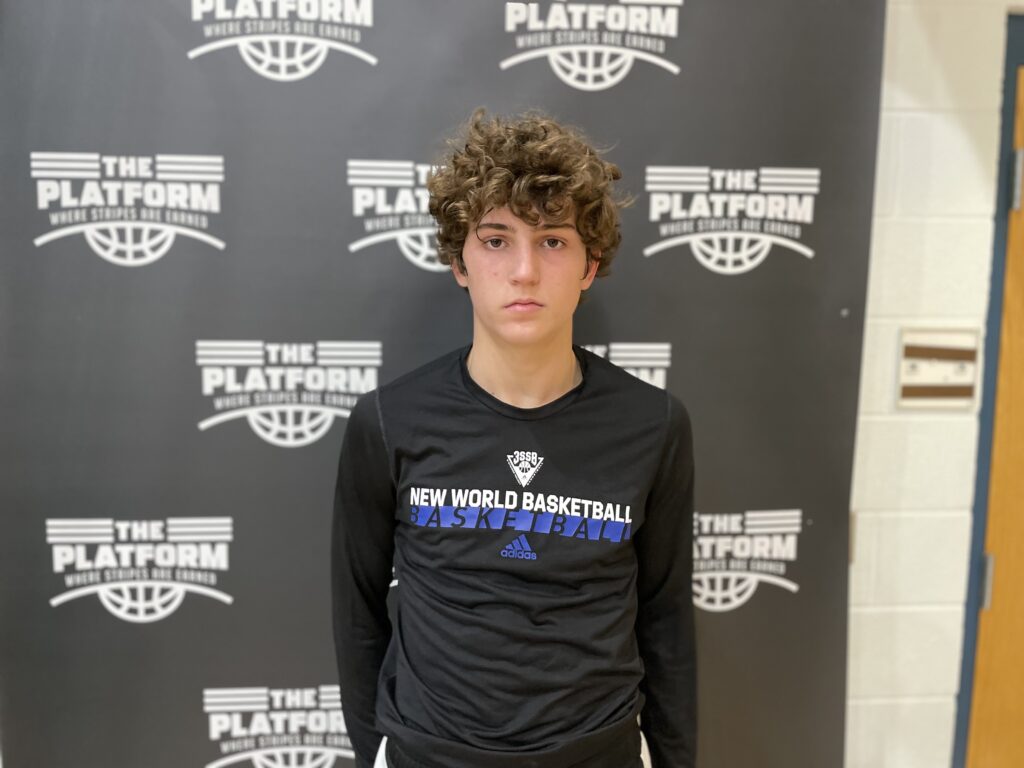 Robinson played with Mundey on the New World team we mentioned before and they'll both head to Good Counsel where they will hopefully be the future backcourt in a few years. Robinson is a highly skilled and smart guard who can play either guard position, he can knock down shots off the catch at a high clip and he makes great reads and makes plays for others as well. He has good size already and is likely still growing, and he can control a game and has the versatility to impact the game in different ways in his role off the bench as a freshman.
Jaylen Collingwood | 6'5" F | Bishop McNamara
Collingwood was hurt during the DMV Live sessions so we didn't get to see where he'll fit with this McNamara team this year, but it's hard to ignore the long term potential he has with his mix of size, athleticism and budding skillset at his age. The 6'5" forward runs the floor well and is an athletic finisher who can already play well above the rim, he's a big time rebounder on both ends and can clean up misses offensively and he has all the tools to be a versatile defender who can guard multiple positions. He has shown the ability to hit the outside shot but if he can continue to develop his perimeter skillset he's going to turn a lot of coaches heads moving forward.
Qayden Samuels | 6'3" WG | Bishop McNamara
Samuels played in spurts at DMV Live for a McNamara team that is very deep with upperclassman at the guard and wing positions, but he showed he could find his way onto the floor with his size and ability to impact the game in a number of different ways. He's a very strong player who can drive and play through contact and finish at the rim, he has a good looking shot from deep and he is a good rebounding guard who can play physical in the paint as well. He's one we definitely want to continue to watch moving forward and see more of him as he continues to develop.
Ashton Meeks | 5'8" PG | DeMatha
Meeks is on a young and rebuilt DeMatha team where the two senior leaders are both point guards so he likely won't be starting over them, but he should be a big time spark off the bench for them as he's quick and has a lot of natural talent already. He has a great first step and blazing speed in transition, he's shifty and changes speeds and directions off the bounce well to get in the lane and he's a threat to both score it and make plays for others when he gets in the lane. He can shoot it from deep and get to the floater as well, and he fits the new Mike Jones' style as well as he brings it on the defensive end too.
Gage Howard | 6'6" F | St. Frances
St. Frances is one of the deepest and most talented teams in the BCL yet again this year, but Howard will likely see time as they are very guard oriented and will need some size coming off the bench for them. While he stands 6'6" right now he's likely still growing and he has a versatile skill set that makes him very intriguing as he can play inside-out and is a walking mismatch moving forward. He's a good screener and can pop or dive off the screen, he can put it on the deck and get to the rim and he has a lot of upside moving forward.
Finley Billy | 6'6" PF | St. John's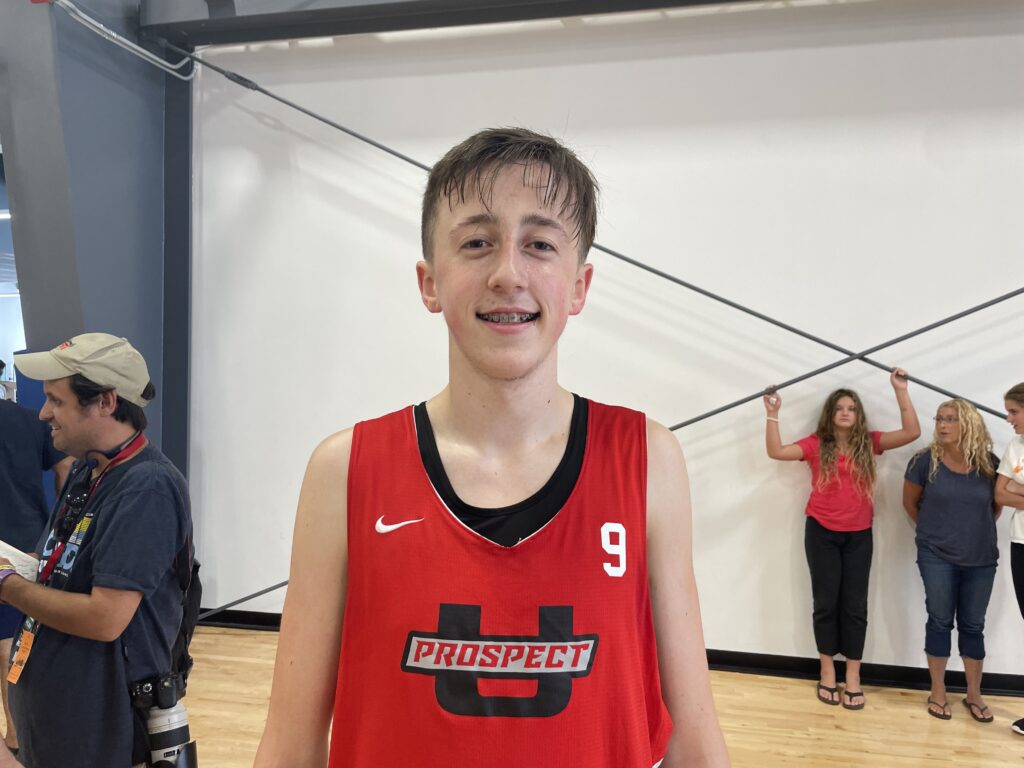 Billy stood out last weekend at the Hoop Group Finale leading Prospect U 15U to a championship and with his size and ability to shoot the basketball he'll be a guy to know moving forward in the DMV. At 6'6" he has a frame that should continue to grow, he has long arms and moves well for his size and he knows how to move off the ball to get open and get easy shots. He really shots the basketball well with a quick release and good form, and with his size he can shoot the ball over defenders and closeouts.