A list of underrated college prospects in Wisconsin's 2024 class!
Nolan Minessale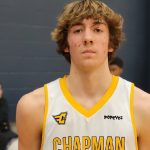 Nolan Minessale 6'5" | SF Marquette | 2024 State WI — SF — Marquette
Minessale's time is coming, and it could be very soon. The small forward checks almost all the boxes that you would want a college prospect to check. He is incredibly athletic, very good as a slasher, and a standout defender. Playing for Chapman Basketball Academy this past AAU season, Minessale was super impressive. He was no-doubt one of my favorite prospects to watch.
Robert Booker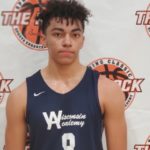 Robert Booker 6'7" | PF Waunakee | 2024 State WI — PF — Waunakee
I really think that Booker could be in for a breakout junior season. Coming off the bench last year, I thought that the power forward was able to show some flashes of greatness. He does a terrific job of using his size to dominate in the paint. Booker is the type of prospect that isn't afraid of contact. In fact, most times the PF seeks it out.
Keaton Frisch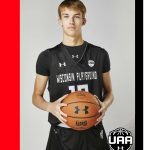 Keaton Frisch 6'7" | SF Waunakee | 2024 State WI — SF — Waunakee
Frisch was a breakout prospect this past summer. While playing for Wisconsin Playground Club, the small forward was able to show off a handful of really impressive skills. For starters, Frisch can step outside and knock down three-point shots. This has become a very critical skill to possess and the SF certainly has it. He is also a great defender. The Waunakee product has a chance to develop into a dominant shot-blocker.
Joey LaChapell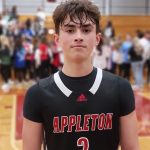 Joey LaChapell 5'10" | PG Appleton East | 2024 State WI — PG — Appleton East
LaChapell is the type of point guard that a college coach would want to man an offense. Put simply, the Appleton East prospect just doesn't make many mistakes. He is extremely efficient and always takes care of the basketball. I also like how LaChapell is able to get his teammates involved in the action. He is never too selfish. Expect the PG to do some big things at Appleton East this winter.
Andrew Kelley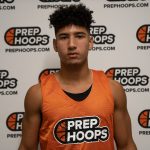 Andrew Kelley 6'1" | PG McFarland | 2024 State WI — PG — Mcfarland
If I had to predict the future, I would predict that Kelley is going to turn some heads this fall/winter. The point guard is super dangerous with the ball in his hands. He has one of the better pull-up mid range jumpers that I have seen and is also very good at attacking the rim and getting downhill. Look for the Mcfarland PG to make a statement this upcoming season.
Isaiah Allen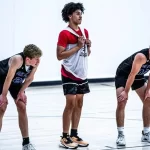 Isaiah Allen 6'4" | CG Milwaukee Lutheran | 2024 State WI — CG — Milwaukee Lutheran
Because he played with so many other talented players this past AAU season, Allen is a prospect the flew under the radar. The combo guard's athletic ability allows him to be extremely versatile on both ends of the court. He can defend multiple positions, score really well around the hoop, and make some impressive flashy plays. Playing for Milwaukee Lutheran this year, I will definitely keep my eyes on the CG.