Wyatt Hawks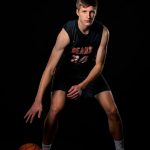 Wyatt Hawks 6'7" | C White Bear Lake | 2023 State MN – 6'8 – Forward – White Bear Lake/Northstar Titans
After a solid Junior season at White Bear Lake averaging 12 points and 8 rebounds per game, Wyatt Hawks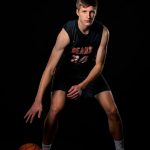 Wyatt Hawks 6'7" | C White Bear Lake | 2023 State MN had somewhat of a breakout 2022 spring and summer playing Northstar Titans. He caught the eye on our circuit being a Top Performer and was invited to the MBCA Basketball Showcase in June. Hawks has a soft-touch close around the rim that allows him to finish a high percentage of his lay-ups with either hand, has a drop set power dunk, and is an active rebounder on the offensive glass. When needed Hawks can stretch out to the perimeter to make a 3-pointer if needed. Hawks capped off his summer with an offer from Bemidji State.
Jace Hernandez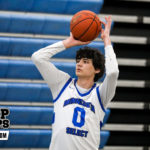 Jace Hernandez 6'8" | C Lakeville North | 2023 State MN – 6'8 – Center – Lakeville North/Minnesota Fury
In an SPTS series game versus the Minnesota Comets Gagner team Hernandez had four screen and roll scores working with Max Shikenjanski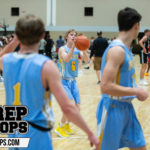 Max Shikenjanski 6'2" | PG Stillwater | 2023 State #282 Nation MN . Hernandez set solid enough screens that allowed Shikenjanski space to operate, but what really made baskets for Herandez was his excellent hands, and he waited to roll making defenders not know if he was rolling or popping. Hernandez was a top performer on the circuit in July at The Hard Finals.
Molley Komara Molley Komara 6'8" | C Park Center | 2023 State MN – 6'8 – Center – Park Center/Minnesota Chill
Longer than his six-foot-eight-inch listed height, Komara uses length to bother opponents on defense, either inside or out. Can be active on the offensive glass and runs the floor to make transition lay-ups. On the circuit this year, Komara had a couple scoring combo guards in Carrington McHeal and Carmello McNeal that enabled him to make give and go passes from the post.
Matthew Bothun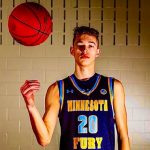 Matthew Bothun 6'9" | PF St. Francis | 2023 State MN – 6'9 – Forward – St Francis/Minnesota Fury
Matthew Bothun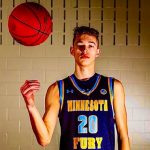 Matthew Bothun 6'9" | PF St. Francis | 2023 State MN had a strong Junior year at St. Francis averaged 26 points and 9 rebounds per game, the six-foot-nine-inch stretch four showcased his shooting for the Minnesota Fury team this spring and summer. With a decently quick release, Bothun really helped stretch out the floor for Fury guards to find space in their offense. Bothun is a skilled stretch four, so not being super athletic doesn't impact his production. He finds multiple ways to score in transition with crafty finishes with either hand and when facing up defenders, he can put the ball on the deck to score. He finished July with offers from U Mary and Northern Michigan.
Aeron Stevens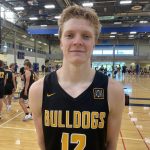 Aeron Stevens 6'7" | PF Plainview-Elgin-Millville | 2023 State MN – 6'7 – Forward – Plainview-Elgin-Millville
Want to get the attention of college coaches quickly, throw down a dunk or two and people start paying attention. Aeron Stevens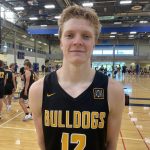 Aeron Stevens 6'7" | PF Plainview-Elgin-Millville | 2023 State MN spring and summer has generated quite the attention while playing for the Minnesota Lightning as he's racked up five different offers from various schools. Stevens attacks the rim aggressively, finishes through contact, and when has a lane he can take off and finish above the rim. Stevens isn't a one trick pony however, he works off the ball back cutting to give his teammates an open man to pass to, and when on the perimeter he keeps his eyes up to make passes to teammates for lay-ups. The five offers that Stevens received are from Winona State, Truman, Bemidji State, SMSU, and Concordia St Paul.
Notable Risers
Zach Close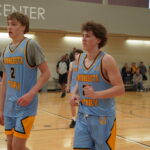 Zach Close 6'7" | PF Orono | 2023 State MN – Orono/Minnesota Fury, Will Kutzler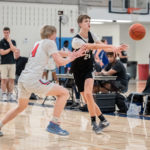 Will Kutzler 6'7" | C Lakeville North | 2023 State MN – Lakeville North/WOTN