Nick Randall Nick Randall 6'7" Fossil Ridge | 2023 CO – Fossil Ridge – 2023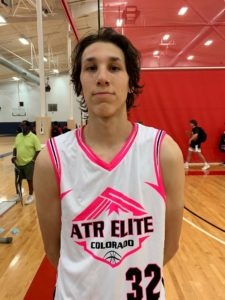 The 6'7 forward proved to be one of the better post scorers and rim runners while dominating on the defensive end. The best matchup came against Caden Stevens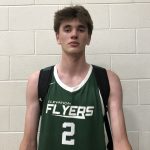 Caden Stevens 6'8" | C Mountain Vista | 2023 CO , where Randall 's defensive instincts shined versus a legitimate RMAC forward. While there is no official measurements, I'd have to guess Randall's wingspan is right around 6'11 given how effortlessly he dunks and blocks shots. The mid-range jumper has come a bit farther along off the catch, although it will be essential for him to stretch out this range. While Randall is certainly Fossil Ridge's most valuable piece, I would like to see a little more out of his passing vision either from the low or high post.
Nathaniel Owen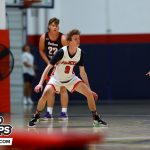 Nathaniel Owen 6'5" | SG Belleview Christian | 2023 State CO – Belleview Christian – 2023
Standing roughly 6'4, the wiry guard is a unique athlete due to his blend of shot blocking instincts and quickly progressing perimeter skill. Owen's style is all about playing at his pace, as he is never sped up attacking a closeout or scoring out of a screen. His three point shot, while a little low on the release, is very dangerous up to the NCAA line. He is certainly one of the more confident shot takers in this class. One area he has steadily improved at has been his finishing around the rim, where he has gotten more athletic, finishing around contact with double clutch finishes going either way. As a weakside shot blocker, Owen is on another level from most Colorado guards, as he ranked second overall in the state at five blocks per game.
Tucker Mills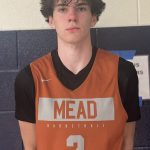 Tucker Mills 6'6" | CG Mead | 2023 State CO – Mead – 2023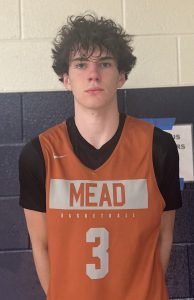 This was my first time seeing Tucker Mills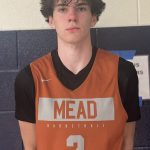 Tucker Mills 6'6" | CG Mead | 2023 State CO and wow did he leave an impression. At 6'5 or 6'6, the shooting guard is a powerful finisher around the rim while proving to be a knockdown shooter. His versatile offensive skillset can burn you in a myriad of situations. If you go over on a screen he can punish you vertically around the rim where if you went under he can step out for a jumper. Although easily a division II talent, he has been steadily garnering more interest from division 1 programs.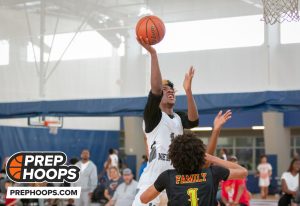 Cedarius Yates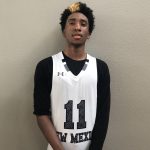 Cedarius Yates 6'3" | SF La Cueva | 2023 State NM – La Cueva – 2023
The lone New Mexico name on this list, Yates is an athletic combo guard whose bread and butter comes from creating opportunities around the rim. At roughly 6'2, Yates possesses an above average first step that quickly creates driving lanes where he can score through contact or find a teammate. While I saw Yates sporadically back in Dallas, he has noticeably gotten more patient and comfortable creating scoring opportunities for teammates. The combination of footspeed and strong hands make him an impactful defender versus both guard positions.
Charlie Dortch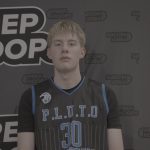 Charlie Dortch 6'7" Rocky Mountain | 2023 CO – Rocky Mountain – 2023
Standing roughly 6'7, Dortch is a high IQ forward who impacts winning in a variety of ways with or without the ball. Currently adjusting to a larger role without North Alabama commit Aidan Kuhl, we are seeing more threes and passing opportunities ran through Dortch. Starting with the passing, arguably his biggest swing skill. The senior forward is adept hitting cutters or making the quick high to low pass for his frontcourt partner. Additionally, he can stretch the floor off the catch with consistency. Although not an elite athlete, his IQ makes him very serviceable due to his quick hands and above average footwork.