[player_tooltip
player_id='1201630′
6'2" | PG | 2024
Kell | Game Elite
CJ Brown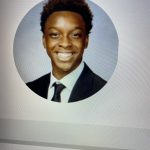 CJ Brown 6'1″ | PG Kell | 2024 State GA ran the point for Game Elite this summer and was largely responsible for helping establish them as one of the top 16u teams in the country. There's not much on the court that Brown can't do. He's a gifted playmaker and uses his quick first step to penetrate and create offense. Brown has sneaky bounce and if he's given a clear path to the hoop, he will throw it down. Brown has picked up a handful of offers this summer including Mississippi State, Georgia, Georgia Tech, New Mexico State and a few more.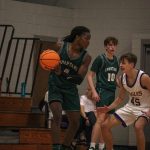 6'2" | PG | 2024
Athens Academy | Team Dickerson
Kymel Williams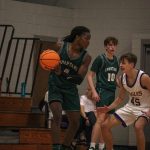 Kymel Williams 6'2″ | PG Athens Academy | 2024 State GA is a talented, all-around guard that has elevated his status after an impressive few months with Team Dickerson. Williams is consistent on both ends of the floor and capable of creating instant offense when his team needs it. He's at his best in a fast-paced game where he can get downhill and finish at the rim in transition. Williams should be hearing from schools after putting together some strong performances during the live periods.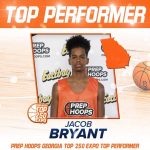 6'2" | PG | 2024
Alpharetta | HypeHawks2023
Bryant chose to play up this summer with the Hype Hawks 17u team and absolutely handled his business. He shoots it really well from behind the arc and has proved capable of creating for himself off the dribble. He's shown steady improvement as a passer and will likely have to do a lot more playmaking for Alpharetta this year. Bryant provides a lot of offensive versatility because he's able to play either guard spot and I think he could thrive in a variety of roles at the next level.
6'2" | CG | 2024
Mt. Bethel | Wood Elite
Will Kuimjian is a gifted combo guard that has helped put Wood Elite on the map this summer. Kuimjian is fearless and carries the same aggressive mindset into every game, regardless of who he's playing against. He can score at all 3 levels and has a really nice touch around the rim. In addition to his scoring ability, Kuimjian's a gifted passer and sees the court extremely well. After making the move from Pope to Mt. Bethel, it'll be interesting to see what Will Kuimjian will do in more of a playmaking role.
[player_tooltip
player_id='1267166′
6'1" | PG | 2024
Carrollton | Team Forrest
O'Brien Watkins O'Brien Watkins 6'1″ | PG Greenforest | 2024 State GA has strung together some really impressive weekends this summer, catching the attention of several scouts and coaches. Watkins attacks the rim hard and does an excellent job of maintaining body control to finish through contact. His outside shot has shown improvement but Watkins doesn't rely on it too much. Instead, Watkins specializes in penetrating gaps and scoring around the hoop. There's still a lot of room for growth in Watkins' game and he'll certainly be one to keep an eye on.