Prep Hoops Live Atlanta is now in the rearview mirror and definitely was a success. With the help of our company's new partners in Puma and Hibbett Sports we were able to put on a first class event at the Cobb Galleria Center that attracted a lot of college coaches to evaluate the wide array of talent. There will be plenty of content over the next several days throughout our nationwide network of scouts. As our Grit Region regional scout I'll be focusing primarily on those prospects in the midwest who caught my eye down south. On Monday evening we highlighted some new names that commanded attention in Atlanta. Now, let's recap some of the top performers from the state of Indiana.
Ahmere Carson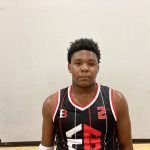 Ahmere Carson 6'2" | PG Anderson | 2023 State IN (Anderson H.S. 2023/EG10 17u): It wouldn't be a top performers list at a Prep Hoops event without Carson's name being on it. The 6'2″ guard is one of the best pure scorers in the state and put up big numbers once again game after game in Atlanta. His recruitment is starting to heat up a bit more and should have offers coming in as the month rolls on. Carson can fill it up from anywhere on the floor. He will be in Indianapolis this coming weekend with EG10 17u at the Grit Region Finals.
Elijah Crockett (Franklin Central H.S. 2023/Circle City Shooters 17u): Crockett is a shifty point guard that had his playmaking ability on display at Prep Hoops Live Atlanta. He is a long, thin 6'0″ floor general that averaged 9.5 points, 7 assists, and 2 steals per game as the Circle City Shooters went 2-2 on the weekend. Penetrates well off of the dribble and can run the show in transition as well. It definitely was a good weekend on the floor for him.
Mason Jones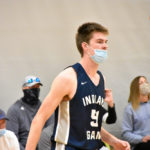 Mason Jones 6'7" | PF Valparaiso | 2023 State IN (Valparaiso H.S. 2023/Team GRIII Elite 17u): The recent Ball State commit played in front of his future head coach Michael Lewis on Saturday evening scoring 20 points in a come from behind win. Jones is a 6'7″ versatile forward that showed off some improved three-point shooting to go along with his excellent driving ability. He is playing his best basketball of the summer and looks to be a solid pick up for the Cardinals. See him play this weekend in Indianapolis at the Grit Region Finals.
Brandon Trilli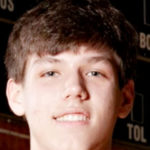 Brandon Trilli 6'5" | SF Munster | 2023 State IN (Munster H.S. 2023/Team GRIII Elite 17u): Trilli had a great weekend helping to lead Team GRIII Elite to a 3-1 record. The 6'5″ wing has been working hard to expand his shooting out to the perimeter and knocked in some three-pointers in Atlanta. However, he still had his full array of skills working on the interior driving to the basket, finishing at the rim, and scoring from the intermediate range. His strong play led to his first Division II offer from Northern Michigan who watched him closely all weekend.
Devon Woods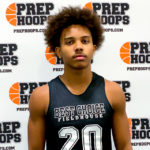 Devon Woods 5'10" | PG Pike | 2023 State IN (Pike H.S. 2023/EG10 17u): This 5'10″ point guard has attracted a lot of attention this summer with his playmaking ability. Woods is a great finisher at the rim against size, has a very smooth pull-up jumper, and can really get after it on the ball defensively. His toughness in the backcourt is what a lot of coaches love. Woods shouldn't have to wait much longer to receive his first scholarship offer.