Prep Hoops Live Atlanta is now in the rearview mirror and definitely was a success. With the help of our company's new partners in Puma and Hibbett Sports we were able to put on a first class event at the Cobb Galleria Center that attracted a lot of college coaches to evaluate the wide array of talent. There will be plenty of content over the next several days throughout our nationwide network of scouts. As our Grit Region regional scout I'll be focusing primarily on those prospects in the midwest who caught my eye down south. On Monday evening we highlighted some new names that commanded attention in Atlanta. Now, let's recap some of the top performers from the state of Indiana. We started with the 17u age division and now turn our focus to the 16u group.
Damien Keys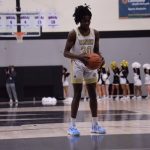 Damien Keys 6'1" | PG Warren Central | 2024 IN (Warren Central H.S. 2024/INB Platinum Elite 16u): This 6'1″ athletic, physical guard really played well over the weekend in Atlanta. Keys averaged nearly 18 points per game while leading INB Platinum Elite to a 2-2 record. He is an all-around playmaker off of the dribble that creates scoring opportunities for both himself and his teammates in a variety of ways. Poised for a breakout junior season. 
Matthew King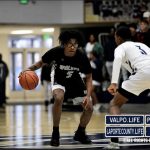 Matthew King 6'3" | SG Hammond Central | 2024 State IN (Hammond Central H.S. 2024/EG10 16u): King has been excellent all spring and summer on the Prep Hoops Circuit but played some of his best basketball over the weekend in Atlanta. The long, athletic 6'3″ wing got to the basket consistently, was great in transition as usual, and shot the ball well from the perimeter too. He has an all-around offensive game that makes him a really tough cover for opposing defenses. 
Tyler Parrish Tyler Parrish 6'2" | SG Chesterton | 2024 State IN (Chesterton H.S. 2024/Team GRIII Elite 16u): After going 6-7 from beyond the arc in the first game on Saturday, Parrish followed it up by knocking down four three-pointers in Team GRIII Elite's second game of the day. They won both and the hot shooting of this 6'1″ guard was a big reason why. Parrish is one of the best pure shooters in Indiana's Class of 2024 and it was on full display at Prep Hoops Live Atlanta over the weekend.
Kieran Tewari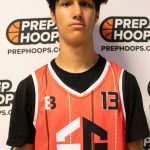 Kieran Tewari 6'2" | SG Yorktown | 2024 State IN (Yorktown H.S. 2024/EG10 Red 16u): Tewari put up 23 points in a game on Saturday and followed it up with another strong performance in a win that night for EG10 Red 16u. He is a great driver with a long, athletic frame that showed off the ability to penetrate and score around the basket consistently. Versatile wing with a knack for scoring the basketball.
Tim Williams (North Central H.S. 2024/D1 Indiana-2 16u): It was another strong weekend on the Prep Hoops Circuit for this stock-rising guard from North Central High School. Williams is a 6'1″ guard with good length, driving ability, and finishes well in a variety of ways. He scores it well from multiple levels on the floor with his athleticism. You can see him play again this weekend at the Grit Region Finals in Indianapolis.