Romeoville, IL – On Saturday morning I was at the palatial palace also known as the Romeoville Athletic Center to take in high-quality hoops action. Take a look below for the top players from Saturday AM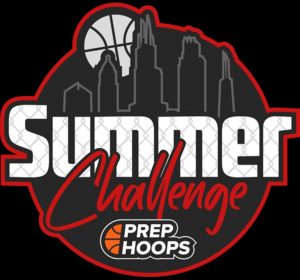 STANDOUTS
Jaxon Hennies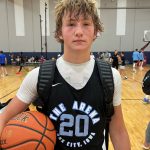 Jaxon Hennies 6'1" | SG Dakota Valley | 2023 SD (2023) |6'1 SG| Arena Basketball Club
He dropped a cool 19 points in a blowout win, he scored 15 in the first half to help build a comfortable lead. Jaxon impressed me with his handles, he took care of the ball and delivered dimes. Hennies will score anyway that you want. He scored in transition, off the bounce, from 3, pull-ups, layups at the rim, you name it! I doubt Hennies cares where the points come from, as long the ball goes through the net. I watched him in May and now in July, the DV kid is a stock riser. Opponents of the Panthers do not want to hear this, "Hennies is becoming a DUDE"!
Carter Kuehl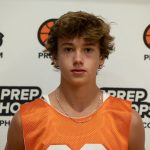 Carter Kuehl 5'9" | PG Bishop Heelan | 2023 State IA (2023) |5'10 G| Arena Basketball Club
He finished with 17 points and 11 of those came in the second half. His catch-n-shoot triple looked great. Kuehl was impressive with an attack and finish at the rim with a lefty finger roll finish. In transition, Carter was dynamic. He scored and dished assists. Carter put up points when the help didn't stop him and when the help stepped up he dished. Kuehl really impressed me in the Arena ball-screen action. His BIG was screening and he slipped, Kuel delivered a perfect pass for a bucket. Another impressive performance from Kuehl. 
Lamarion Mothershead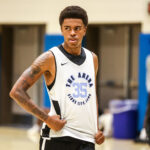 Lamarion Mothershead 6'3" | SF Sioux City West | 2023 State IA (2023) |6'5 F| Arena Basketball Club
This player is a budding star with length and athleticism. His mobility and versatility are extremely intriguing. Mothershead can score from every level and he can play in and out. He has a ton of potential on the defensive side of the ball. I would keep track of this player if I was you!
Cinco Garry (2024) |6'3 F| Illinois Elite 2024
He had a great morning with 18 points. Cinco had 12 of those in the 2nd half during the big comeback win. He scored all of his points around the basket. Garry cut, drove, slashed, and sealed for baskets. He is tough on the block while posting and pinning. On the O-glass, Cinco was ever-present and he scored with putbacks. He is a grinder that never lets up or slows down. Cinco has great hands that never miss a pass and they grab every rebound near him. It was a very nice morning for Garry.
Fitzgerald Grant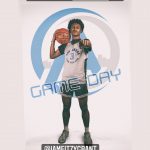 Fitzgerald Grant 6'2" | SG Sioux City East | 2024 IA (2024) |6'1 G| Arena Basketball Club
He was one of the best athletes I watched all morning. Fitz is not just an athlete, he is a scorer. He put up 19 in the game I watched. He does it all on the hardwood. Grant grabbed boards, played physical D, blocked shots, stole passes, and scored in transition. He is absolutely a next-level athlete.
Keagan Augustine (2024) |6'2 F| Arena Basketball Club 
He is not the biggest player on the court but he might be the most physical. Keagan scored 18 points in the game I checked out and he was impressive. He was great on D around the basket, he walled up or moved the opposing player away from the rim. On offense, Augustine stood out by creating space and scoring at the rim. He showed off his athleticism with a fullcourt drive and score. He is a vacuum cleaner on the boards and he deflected multiple passes. His physical finishes at the rim caught my eye, I like his game. Keep tabs on Mr. Augustine. 
Aaron Allen (2023) |6'4 G/F| 17U CTM Elite
He scored 12 points in the game but 9 of them came in the second half to help with the comeback. For a stretch in the 2nd half, every time I looked, Allen was scoring or making a play for his team. Aaron is a creative and productive slasher. I like that he knows how to draw contact and get to the line. He was great at catching, ripping, and attacking. He showed a soft and effective floater. This kid can slash through the D like a hot knife through butter!
George Stewart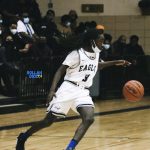 George Stewart 5'10" | PG Chandler Park Academy Highschool | 2023 MI (2023) 17U CTM Elite
He was monumental in the comeback win for his squad. George scored 18 of his 20 points in the second half. Stewart willed his team to victory. He shoots it well from 3pt land, George hit four triples. He is a quick and scary athlete. He was basically a one-man wrecking crew in the second half. It was a fun performance to watch from the Michigan player. 
Brandt Van Dyke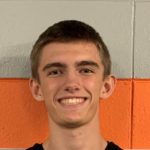 Brandt Van Dyke 6'8" | PF Sioux City East | 2023 State IA (2023) |6'7 F| Arena Basketball Club
He is a scary matchup with his length, skill, and mobility. On the block, Brandt showed a sweet spin-move finish. He also stepped outside and cashed in a triple. With his length and anticipation skills, Brandt blocked and contested multiple shots. He is an agile fleet-footed player. Brandt is a knockdown shooter from the line. He can also put the rock on the floor and slash. College coaches need to see this versatile player.
Tate Vanregenmorter (2023) |6'5 F| Arena Bsketball Club
He scored 11 points in the game I checked out. He is a strong physical player that does not back down from anyone. He did a nice job of scoring around the rim. He showed his athleticism when leading the break in transition. I like his handles for a BIG. On the wing, Tate shot faked, ripped, slashed, and scored in impressive fashion. He showed the ability to score with both hands. Tate is a hustler that plays super hard. 
Kylar Fritz Kylar Fritz 6'0" | SG Sioux Center | 2023 State IA (2023) |6'1 G| Arena Basketball Club
He scored 16 in the early 8 AM game. Kylar is strong and athletic. On defense he contested everything. Around the basket, Fritz is a bully. Players magically seemed to get out of his way. Opposing players did not want to deal with his physicality. Fritz got to the line often because he is not afraid of contact. Kylar showed off his versatility when knocking down 3's. I love his patience, and physicality around the hoop. With his strength, mobility, and aggressiveness, I imagine he is a star football player.