Romeoville, IL – On the opening night of the Summer Challenge I was at the beautiful Romeoville Athletic Center to take in the Friday action. I watched standout players for Illinois, Iowa, New York, and Wisconsin. It was a great way to get the weekend started!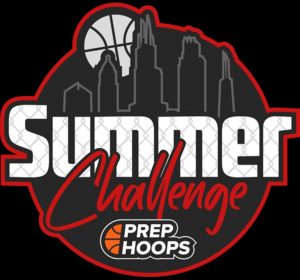 FRIDAY NIGHT FANTASTIC
Kyle Olebaygi (2023) |6'6 F| Illinois TWolves 2023
If you want to see an impressive athlete watch Olebaygi! He jackhammered multiple dunks. On one of his dunks, he shook the basket-like an earthquake! Kyle had multiple AND1 finishes. When Kyle attacked the basket he covered a ton of ground and scored at the rim. He finished at the rim and impressively showcased his athleticism. Kyle also did work on the O-glass with multiple putbacks. He is a superior athlete. 
Wesley Saferite (2023) |6'2 G| 24:UP 2023 Frame
He stood out as a shooter. The final score did not end up in his favor but Wesley has a game that coaches need to see. His stepback J was perfect and his feet were always in the right spot. When attacking the basket he showed a great up-and-under move. His team did not win but Wesley is a serious offensive threat.
Will Wensink (2023) |6'2 G| 24:UP 2023 Frami
He stood out as a shooter. The lefty can stroke it! Will stood out early with a sweet release from deep. He has potential as a shooter and a playmaker off the bounce. Will was actively crashing the O-boards. When he had a man close out hard he broke them down. This kid can shoot it but he can create for others.
Caiden Gourley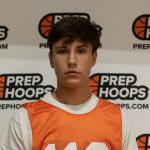 Caiden Gourley 6'5" | SG Danville | 2023 State IA (2023) |6'5 F| Team Iowa 2023
His first bucket came with a smooth baseline 15' J. Caiden was tough on the boards, he went up and over opposing players. He dropped dimes on dump downs. On defense, he got beat but recovered and blocked a shot impressively. Caiden moved his feet amazingly to keep attackers in front. Gourley scores efficiently around the hoop. Gourley is a 2-way player that scores and D's up. 
Merquiche Lewis (2023) |6'4 G/F| Team Iowa 2023
Impressive athlete and playmaker. He ran the court hard and scored in transition. Lewis had multiple AND1 finishes. He is a knockdown shooter from the FT line. His hang-time finger-roll impressed me. Lewis is strong and athletic. Lewis is a dynamic player and he will also make the hustle player. Good size, nice athlete, very versatile. 
Dominic Jankowski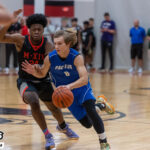 Dominic Jankowski 6'3" | PG Grayslake North | 2023 IL (2023) |6'3 G| PAC Elite Basketball 2023
This Wisconsin kid is tough. He finished at the rim through contact. His pull-up J was great. Dominic played hard and aggressive D. He slashed hard and Dominic can finish over defenders with ease. His lefty hesitation move was dirty and it left many defenders in the dust. I liked the looks of this players game.
Josh Pickett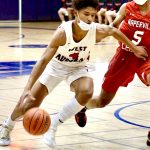 Josh Pickett 6'5" | SG West Aurora | 2024 State IL (2024) |6'5 G/F| Mac Irvin Fire 2024
He stood out as a big and strong guard. Josh is a shot-maker. He spaces the floor and scores. He impacted the game with O-boards. Pickett is a confident shooter. You don't want to mess with Pickett he has all the tools and the athleticism to match it.
Calvin Robbins (2024) |6'5 F| Mac Irvin Fire 2024
Stud athlete! He was a difference-maker with dunks, slams, and WHAMS. Calvin blocked his share of shots. Robbins is a next-level player. Watch him play for 2 minutes and you will see that he is a DUDE. 
Chase Welch (2024) |5'9 PG| Corey Graham Elite 2024  
Spark-plug! This guard never stops and he is always attacking. Welch went after defenders like they were food. Chase had many acrobatic finishes. His enthusiasm was crazy and he never let up. Welch is a guard, he plays without fear. 
Josh Wolf (2023) |6'0 SG| Full Package 2023 Select
He is crafty with the ball in his hands. Wolf has a knack at getting past on-ball defenders. He made it look easy when blowing by defenders. Josh is a skilled player that drives to create for others. Many times I saw him drive and kick to shooters, To say he has good eyes would be an understatement. His jumper is pure with flawless mechanics. Let's not forget about his smooth finger-roll finishes at the cup!