With University of Oregon team camp wrapping up last Sunday, we had a chance to check out some of the best teams in the state as the continued through summer ball. Here's a look at some of the standouts from the latter half of games:
Levi Hawes (2025 South Eugene)
For a South Eugene team that dominated Redmond on Saturday, Hawes was a surprise contributor. The to-be sophomore scored 13 points to lead the Axe, emerging as a scorer with the ability to heat up and score in bunches. All weekend long, Hawes was looking to shoot from outside, and although he didn't hit a three on Redmond, his role as a perimeter scorer was still obvious. 
Esyah Pippa-White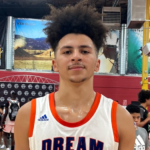 Esyah Pippa-White 6'2" | PG Gresham | 2023 State #242 Nation OR (2023 Gresham)
In a come-from-behind win over Ashland, Pippa-White continued a spectacular weekend, knocking down 11 of his 14 free throw attempts on the way to a game-high 19 points. Against the Grizzlies, the strong combo guard was especially effective at powering himself into the lane and getting to the line. In the second half especially, Pippa-White wore down the Grizzly defense inside. 
Scotty Riddle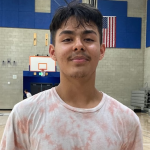 Scotty Riddle 6'0" | PG Gresham | 2023 State OR  (2023 Gresham)
Alongside the charity-stripe-visiting Pippa-White, Riddle was an effective scorer for the Gophers as they edged Ashland. The 6-foot-1 combo guard buried two threes on his way to 17 points and handled the rock confidently throughout the game. Against the Grizzlies, Riddle flashed many elements of a complete offensive game as a point guard; while he scored well, he was also a constant catalyst for his teammates' buckets.
Egan Shields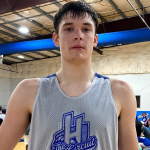 Egan Shields 6'10" | C Ashland | 2023 State OR (2023 Ashland)
Against the Gophers, the 6-foot-10 Shields continued to be a handful inside, using his sheer strength and size to score at ease inside. The to-be senior finished with 17 points, including a three-pointer and a perfect 4-for-4 from the line. While he's a force on the block, Shield's most intriguing aspect as a prospect continued to be his shooting against the Gophers.
Izzy Golden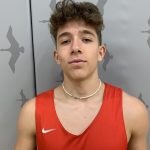 Izzy Golden 6'0" | PG Ashland | 2023 State OR  (2023 Ashland)
A the backcourt relief to Shields' dominance inside, Golden was impressive yet again on Sunday night, displaying his versatility as both a two and a one. Golden's ball-handling is smooth in transition, and his ability to spray from beyond the arc makes the Grizzlies dangerous. The 5-foot-11 combo guard possesses a beautiful shot motion with a very high release point, causing him to sneak his jumper off over longer players.