The University of Oregon had its team camp this past weekend and we had the opportunity to take in games all day Friday, Saturday, and Sunday on campus at Matthew Knight Arena. Here's a look at some additional top performers from Sunday afternoon.
Landyn Bryant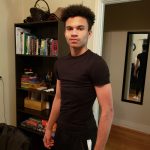 Landyn Bryant 5'7" | PG South Eugene | 2024 State OR (2025 South Eugene)
Bryant is lightning quick and looks to be a younger version of his brother Trey Bryant, who is currently a star at Linfield University in McMinnville. He uses his elite burst and change of pace to effectively create driving lanes. Bryant had an impressive And 1 and a beautiful cuff move to the rim. Bryant will be one of the fastest rising Sophomores in 6A this year.
Carter Fortune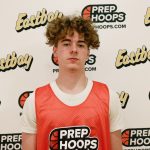 Carter Fortune 6'3" | PG Southridge | 2024 State OR (2024 Southridge)
The Skyhawks point guard was one of the toughest players we saw on Sunday. He has a real motor and was all over the place, even ending up on the floor a few times. Offensively, he is a gifted passer. Fortune showed an array of different types of passes including precise right and left hand assists to teammates. He also shot the ball very well and had a pretty lefty floater in the lane.
Kaden Groenig
Kaden Groenig 5'9" | PG Southridge | 2024 State OR (2024 Southridge)
Groenig demonstrated on Sunday why he is one of the top returners in the Metro League. The wing is long and uses his length to create on both the defensive and offensive sides of the ball. He showed off a sweet jumper and was able to use a devastating hesitation move to score in the lane. His greatest skill that we observed was the ability to finish in the paint.
Solomon Nice Solomon Nice 6'5" | SF South Eugene | 2023 State OR (2023 South Eugene)
The Axe stretch four played some of his best basketball of the spring on Sunday. Nice is a committed on ball defender and does a great job of staying in front of ball handlers. All spring he has shown a penchant for help side shot blocking and had a couple in the game we caught. His shot mechanics look good and he hit a triple and some mid range jumpers. Nice is a double-double machine and the word is he is currently talking with Division 3 and NWAC schools.
Mike Small Mike Small 6'1" | CG Willlamette | 2023 State OR (2023 Willamette)
Small has been consistently good for the Wolverines this spring. He had a nice spin move and a tough And 1 finish. The thing that is noticeable and impressive about Small is his passion for the game.