It has been a busy summer of basketball for North Dakota and South Dakota players. In this article, we will look at "Noteworthy" AAU players. PHD is checking out guys that have been tearing it up all season. We are also looking at players that have turned it on lately and are starting to make a name for themselves. 
NOTEWORTHY AAU PLAYERS
Aric Winczewski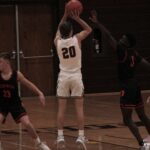 Aric Winczewski 6'0" | CG Minot | 2025 State ND |6-0 G| ECI 15U Prospects Hoeg
He has been solid all spring/summer for coach Hoeg's squad. Aric plays relentless defense and he is constantly disrupting opponents. On offense, the young guard is excellent at finding openings past the defense. He has had numerous impressive AND1 finishes throughout the season.  Aric can also stroke it from the three-point arc if defenders give him too much space. 
Ayden Stainbrook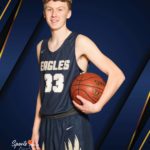 Ayden Stainbrook 6'5" | SF North Border | 2023 State ND |6'5 SF| ND Attack 17U
This past weekend, Ayden had a highly productive performance at the Summer Jam. Stainbrook averaged some impressive numbers with 18.5 ppg, 7.5 rpg, 2.5 apg, and 2 bpg. This was not an unusual weekend, Stainbrook has been consistently producing. The Eagle scores in a variety of ways. He hits triples, posts up, and scores off the bounce. He is leading his ND Attack team in about every statical category. Ayden has helped his team to a 25-4 record this AAU season.
Brooks Bakko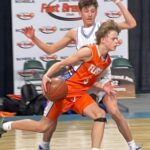 Brooks Bakko 6'0" | PG Kindred | 2027 ND |5-11 PG| Inspired Athletics Majkrzak 2027
Saying that this kid is a stud, would be an understatement! The young Viking is a special breed. Brooks has played against some of the top talent from across the region and he is almost always the best player on the court. Bakko leads his team in scoring and rebounding, not to mention he always has the best player from the opposing team locked up on him. His combination of size, strength, athleticism, and skill overmatches his opponents. Coach Woehl from Kindred has to be excited about this young gun. You heard it here first, Brooks Bakko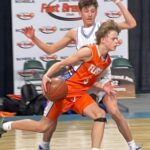 Brooks Bakko 6'0" | PG Kindred | 2027 ND is a complete DUDE and a rising star!
Cooper Long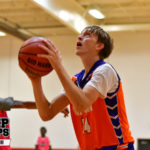 Cooper Long 6'3" | SG Lyman | 2023 State SD |6'3 SG| Pentagon Schoolers 17U Maschino
He and the Schoolers are fresh off a big-time performance down in Atlanta where they made it to the Title Game in the Gold Division. This exciting athlete has stepped up huge lately for the Schoolers. His shot has been falling very consistently and the ball has been coming off his hand hot. Long is taking on the task of guarding the opposing team's best wing or 4-man and he was shined in that role. Cooper has had some big offensive games and he has been a huge part of the Schooler success. 
Ethan Determan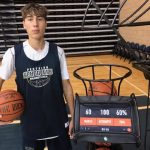 Ethan Determan 6'2" | SG Harrisburg | 2023 State SD |6'2 SG| Pentagon Schoolers 17U Maschino
He helped the Schoolers go 5-2 this past weekend in ATL for a runner-up finish in the Gold Division. Determan has led his Schooler squad to an impressive 21-4 record so far this year. Ethan has been a scoring machine and a highly productive offensive threat. He is a lengthy 6'2″ with long arms. Determan is a deadly 3-point shooter that has developed his game into being a 3-level scorer. He now scores off the bounce in the pull-up game and at the rack. Ethan has played himself into being a scholarship player at the next level. 
Jackson Wohlleber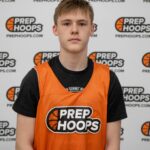 Jackson Wohlleber 5'11" | CG Waubay-Summit | 2024 State SD |5-9 G| Dakota Niners 16U Johnson 
He has been consistent all summer for coach Johnson's team. He is a workhorse that always produces. Jackson knows how to win. If his opponent takes one thing away, Jackson has a counter move waiting to take advantage. He will take what the defense gives him as Wohlleber is a scorer from all 3-levels. He is not just a bucket getter, Jackson can create for others and make his teammates better.
Jaxon Wildung Jaxon Wildung 6'2" | SG Milbank | 2024 State SD |6-2 G| Dakota Niners 16U Johnson
He has been playing very well as of late. Jaxon has found his rhythm in the last two tournaments for the Niners. Wildung has been hitting from deep when his squad needs a 3-pointer. The Bulldog has also been muscling-up guards in the paint. Jaxon is a natural scorer that finds creative ways to score. Give this kid an inch and he will find a bucket.
Jet Janvrin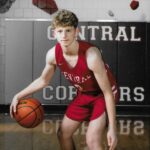 Jet Janvrin 6'0" | PG Rapid City Central | 2024 State SD |6'0 G| Sacred Hoops 2024 Kahler
This Cobbler is a smooth and quick facilitating point guard. He is new to this Sacred Hoops team and he has been standing out. Janvrin fits the definition of a "true point guard". He is a floor general and a pass-first player. Jet is great at getting into the lane and he always seems to find a way to get the rock into the hot hand. He is also effective with a sweet floater. This Sacred Hoops team is full of talented guards and Janvrin fits right in.
Nolan Weidner Nolan Weidner 6'1" | SG Dickinson | 2025 State ND |5-9 G| ND Attack 15U
He is fresh off a monster weekend in Sioux Falls. Weidner averaged 12 ppg and he consistently played well in every contest. He stood out while scoring the rock off the dribble. Weidner has a nice pull-up game. He stretched the floor and cashed in triples. His biggest 3-pointer came with a buzzer-beater. Nolan is a skilled guard with lots of potential. It was great to see him step up last weekend in South Dakota.  
Pearce Parks Pearce Parks 6'3" | SG Grand Forks Red River | 2025 State ND |6'2 G/F| ECI 15U Prospects Hoeg
He has been really good all AAU season. Pearce is usually guarding the other team's best player. Parks is super-versatile as he can match up 1-5 with his strength and mobility. He is a beast with the ball in his hands. Pearce is so physical and he can score from all 3-levels. Coach Hoeg loves putting Parks on the block when he has a smaller defender on him. Bully-ball all game! Parks is a special player.
Rilpuou Machol
Rilpuou Machol 6'6" | PF Roosevelt | 2023 State SD |6'6 PF| Pentagon Schoolers 17U Maschino
He has been awesome for the Schoolers. He and his teammates just had a stellar weekend down in Atlanta. Machol has been the heart and soul of his successful squad. Whenever his number is called upon, RP exceeds every expectation. He dives on the floor for every loose ball and he fights for rebounds. RP is also an unselfish passer that sets up his teammates for open looks. I am expecting a big high school and a great finish to the AAU season from Machol. 
Ryan Hirst |6'3 F| ND Attack 15U
This Fergus Falls player is a clutch performer. At the GPA in St. Cloud, Hirst hit a game-winner with an offensive rebound finish. It was a great score and he had to finish through contact. Ryan is super athletic and he has quickly become comfortable playing with his attack teammates. On defense, Ryan can defend any position because of his size and athleticism. On offense, he has been effective while using his length to score at the rim. Keep track of this up-and-coming Otter. 
Seth Hamilton Seth Hamilton 6'1" | SG Spearfish | 2024 State SD |6'1 G| Sacred Hoops 2024 Kahler
He is a playmaker that has shown off his athleticism this summer. Hamilton plays physically and he is aggressive. Seth has that hard-nosed mentality of bullying his way into the paint and he finishes strong at the cup. He has a nice stroke from beyond the 3pt arc. On the other side of the ball, Hamilton is a tenacious defender. He joined Kahler's team in the middle of the summer and has fit in very smoothly. Seth has been been a great scoring punch off the bench. Sacred hoops has two tournaments left this season and I would expect Hamilton to have two more big weekends. 
Trey Maaland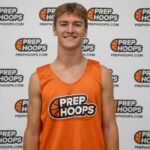 Trey Maaland 6'1" | SG Deuel | 2024 State SD |6'1 SG| Sacred Hoops 2024 Kahler
He is an athletic, strong, and physical backcourt player. Maaland takes it to the rim strong and he finishes through contact. Trey is also really talented in the catch-and-shoot game. Sacred Hoops has Maaland post up when he gets a mismatch with a smaller defender. Trey is a willing passer and an unselfish player. On defense, he is often tasked with guarding bigger players. Maaland has been a do-it-all player for Sacred Hoops.
Wylee Delorme
Wylee Delorme 6'5" | SG Devils Lake | 2024 State ND |6'4 SG| ECI 16U Selects Lund
He has been playing excellent as of late. Wylee excels at taking advantage of mismatches and being ready to play in every game. He has been knocking down open looks on a consistent basis. Delorme thrives at getting to the rim with his length. He is an athletic finisher that gets above the rim and WHAMS in an impressive fashion. He is a special athlete on both ends of the floor.