Hoops fans in the Dakotas know that North Dakota Phenom 2025 is a stacked & talented team. After Prep Hoops Live Atlanta, now there are people from Kansas, Arkansas, and Alabama that also know about the talent level of Phenom! The North Dakota boys had a standout weekend in ATL and they are back in NoDak with an unblemished 4-0 record. This squad is made up of Class A and B players from across North Dakota and they are proving to be the real deal. Read below for ND Phenom's results, quotes from Director/Coach Jordan Maurer, and player comments/notes from their win over Bryson Warren United 2025. 
Results/Schedule 4-0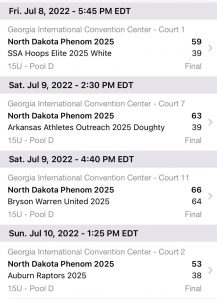 Director of ND Phenom & 2025 HC, Jordan Maurer's comments on the weekend
"This was the first event we had all 9 players available and the additional depth was very valuable. We played hard and intelligently and if those 2 things happen, success typically will follow." 
"We proved that we can compete with teams from various areas of the country that play different styles of basketball and that our group of athletes has serious collegiate basketball potential."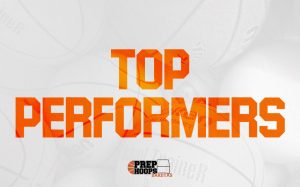 I watched back ND Phenom's game vs. Bryson Warren United 2025. Phenom came away with an impressive 2-point win! Look below for player comments/notes from the 66-64 hard-fought victory.
Phenom Player Notes
Drew Kempel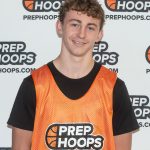 Drew Kempel 6'3" | PG Bismarck Century | 2025 State ND 6'3 PG| Bismarck Century
18 points, 8 rebounds, 5 assists, 3 steals
I like his crossover & fake-cross, keeps the defense uneasy
Hesistation move, behind the back, has all the moves to alleviate pressure
Penetrated and kicked out to shooters all game
Directs traffic, was a 1-man press break at times
Great off-hand, threw left-handed passes and scored with lefty finger rolls
Showed great hang time when finishing and grabbing rebounds
 Strong AND1 finishes
Pick-pocket steal, like taking candy from a baby
Transition score, runs floor hard, Englund assist 
Blow by baseline drive, silky smooth reverse finish
Athletic slash/score with a 2-footed finish
Used body well to protect the ball when finishing
Picked off a pass when hustling back in transition D
Very effective in the pick-n-roll game with Ouse
Loved when he rejected the BS, drove baseline and scored
Aggressive defensive rebounder, goes after the ball like a heat-seeking missile
Stiff and sturdy defender
At the charity stripe a ton
Was always in the right place at the right time
Karson Ouse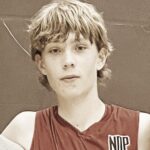 Karson Ouse 6'6" | SF Kindred | 2025 State ND |6'5 SF| Kindred
17 points, 3 rebounds, 1 assist
Has an excellent hesitation move, spin-move, and jab step
Handles ball well against smaller/pesky defenders
Impressed with how he catches/rips/attacks
He was really good at attacking the basket with his left hand
Shooting range extends beyond college range
Contests and changes shots at the 3-point arc with his long arms
Blocked 3pt-shot late in the game, clutch play
Drive down the lane, showed impressive hang time & lefty finger-roll finish
Slash into the paint, jump stop, 10-foot jumper over defender, nearly impossible to stop
Broke down D off bounce, scored with a perfect runner/floater
Loved how he did a dribble handoff and slipped to the rim
Impressive rebounds over opponents with his long wingspan
Looked good shooting the trail 3-ball
Great cut to the block, post up a smaller defender, turnaround score over D
Screen-n-roll bucket over defender
Catch-n-shoot trail triple from right-wing, he makes it look easy
Kick-out dagger 3-pointer, less than a minute left in contest, ICED the game
Walker Braaten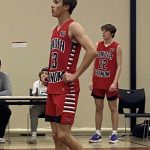 Walker Braaten 6'2" | CG Westhope/Newburg | 2025 State ND |6'2 G| Westhope/Newburg
14 points, 4 rebounds, 1 assist
Closed out with a high hand to contest shots
Sprints the floor hard after teammates secure the rebound
Has a quick first step with a beautiful pull-up jumper that is fluid & free
Deflected passes and blocked shots, has great timing/instincts
Quick/sneaky hands that tip/avert/steal and find the ball
A next-level athlete, drove and scored against impressive athletes
Had many tough/physical/acrobatic drive & finishes
Catch-n-shoot sniper, hit corner 3 and was fouled, could of been a 4-point play
Great rebounder vs. bigger players
Had a big D-stop late in 2nd half, forced a travel
Run-out basket and hit clutch shots late
Scored contested buckets at the cup in crunch time
GAMER!
Presley Peraza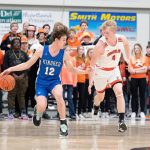 Presley Peraza 6'4" | PF Kindred | 2025 State ND |6'4 SF| Kindred
4 rebounds
Showed an athletic spin-move, covers a lot of ground
His in-rhythm jumper looked smooth, definitely has potential with his J
Athletic O-board to give his team an extra possession
Had a nice dump-down pass to his Kindred teammate
Caden Englund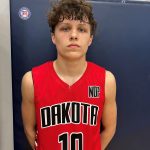 Caden Englund 6'0" | CG Shiloh Christian | 2025 State ND |6'1 G| Shiloh Christian
5 points, 1 rebound, 2 assists, 1 steal
Is a drive-and-kick specialist
A shifty slasher with an effective crossover move
Snaked through the defense all game
Quick & clever, is a master as changing speeds to keep D off balance
Scored with a physical finish vs a BIG defender
Plays fearless, does not avoid the trees in the lane
Made hustle plays, saved the ball from going out of bounds
Tough player, took a hard foul and popped right back up
Deflected a pass with outside hand, led break and dished to Kempel for 2pts
Picked off a pass when his opponent was trying to post him up
Brennan Johnson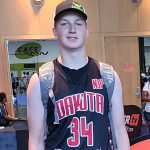 Brennan Johnson 6'5" | PF Tioga | 2025 State ND |6'5 PF| Tioga
1 point, 6 rebounds
Multiple offensive rebounds throughout the game
Full contact player/rebounder
Brute force, displaced players around the rim
For his size he slid well, moved his feet, kept O in front
Provided size and toughness in the paint
Took a CHARGE! Those are rare in AAU
Used both hands around the rim
Josh Bickett Josh Bickett 6'0" | SG Carrington | 2025 State ND |6'1 G| Carrington
3 points, 2 rebounds
Battled for rebounds and loose balls
He moved and shared the ball on offense
Showed hardworking on-ball defense, forced the PG into an over-and-back TO
Fought for position vs. bigger players, dove on the floor
Catch-n-shoot 3-ball bucket in the 2nd half 
Parker Falcon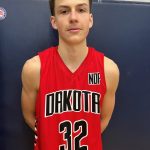 Parker Falcon 6'5" | SG Bismarck Legacy | 2025 State ND |6'4 G| Bismarck Legacy
4 points, 3 rebounds, 3 assists, 2 steals
Showed a nice shot fake to get defenders off-balance 
Has a high release on his jumper, allows him to shoot over defenders
Swiped the rock from ball-handler, led to a breakaway layup
Baseline drive, kick-out pass to shooter & a timely offensive rebound
Hard post-up vs. smaller guards, showed a sweet baby-hook
Slasher that got to the FT-line
Stole an inbounds pass, threw a dime to a cutting Kempel for 2-points
Jenner Smude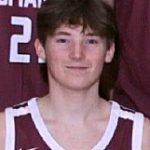 Jenner Smude 6'4" | SG Bismarck | 2025 State ND |6'3 G| Bismarck
3 points, 2 rebounds, 1 assist
Showed a quick release on his jumper
Sets feet in a hurry and shoots with a hair-trigger
Slashed into the lane, unselfishly kicked out to a spot-up shooter
Pushed ball in transition, dropped a nice dime for an easy layup
Catch-n-shoot triple when his team needed a baset
Contests and  alters shots with his length