Prep Hoops Missouri takes a look at the players from Team No. 1 at last weekend's Missouri Basketball Coaches Association Small College Showcase in Columbia.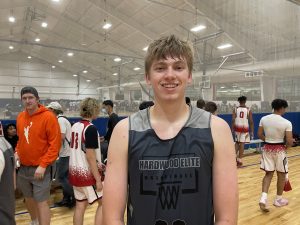 Quin Blackburn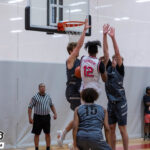 Quin Blackburn 6'7" | PF Pacific | 2023 State MO (Pacific): The 6'8″ 2023 forward was one of the most skilled bigs at the showcase. He has big body and he displayed the versatility to score in the post and take it to the perimeter. His footwork is excellent and he can score with both hands with equal effectiveness. He has a nice turn-and-face with the mid range jumper and the occasional 3-pointer. He was also a factor on defense with his ability to block shots.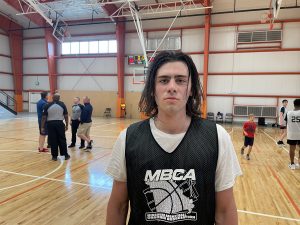 Nathan Bobikiewicz (Wentzville Liberty): A 6'5″ 2023 forward displayed a good blend of aggressiveness and finesse in one solid offensive package. He was constantly attacking the basket and scoring on tough takes through contact. He also had a nice touch from 3-point range on the pick and pop. He also made some solid passes on the move. His energy and effort was limitless.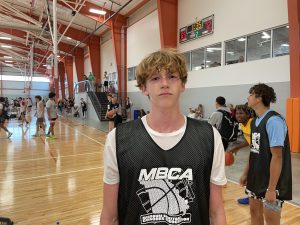 Bleu Renfrow (Liberty North): The 6'3″ 2025 guard was one of the revelations of the event. It was my first time seeing him and he was impressive in many facets of the game. He was a very resourceful offensive player around the basket and he could hit 3-pointers off the catch. He moved constantly and did an excellent job reading defenses with his cutting ability. He could also post up smaller guards and take advantage of his size inside.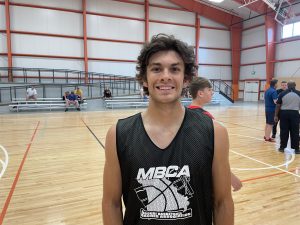 Jackson Johns (Boonville): A 6'3″ 2023 wing player who played the game with a lot of high energy. He scored 19 points in the first game that I watched him and 17 points in the second game. He scored on several solid takes to the basket and he was able to finish with both hands very well. He was very good in transition and he passed and cut very well. He was very unselfish as he made that extra pass and also had several hockey assists.
Casen Stephens (Neelyville): A 6'3″ 2025 wing player from the SEMO area who could hit the Corner 3-pointer off the catch. He also made some nice cuts and scored in the lane off his movement. He is a solid athlete with good length to be an active defender on the perimeter.
Terron Goodson (Normandy): A 5'11″ 2024 point guard who is a pass-first player with good quickness and good decision-making ability. The lefty got into the lane effectively and could score on a nice floater. He also displayed a nice pull up jumper in the mid-range area.