Prep Hoops Missouri spent a couple of days at Francis Howell Central to watch the action at the IAABO Team Camp. Here are a few New Names of players who caught my eye at the event.

Isaiah Clarke (Fort Zumwalt South): An athletic 6'5″ 2024 forward who played with a lot of activity inside. He had plenty of bounce in the paint as he scored on good moves with a nice jump hook. He can also handle the ball and hit the short jumper. He is an excellent rebounder who ran the court very well. He is set to blossom into a much bigger role this season.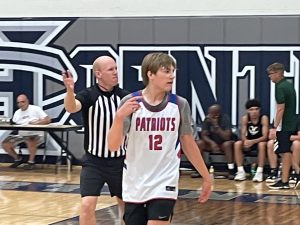 Evan Renz (Parkway South): The 6'2″ 2023 shooting guard was one of the top perimeter marksmen that I watched at the event. He displayed a quick release and range that extended well beyond the 3-point line. Every time he touched the ball, the opposing bench yelled "SHOOTER!!" but to no avail. He averaged five or six triples in every game at the camp.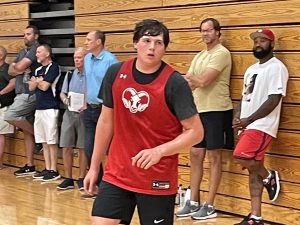 Mason Swartz (MICDS): A 6'4″ 2024 forward who was one of the most productive inside players that I watched during the two days. The young lefty has a big body and he knows how to use it around the basket with savvy moves and a nice shooting touch in the paint and out to 15 feet. He does a great job establishing position and he has good fundamentals in the post. He is also a solid offensive rebounder.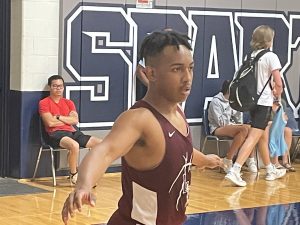 Jameer Cretter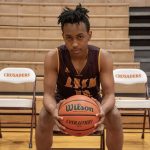 Jameer Cretter 5'8" | PG Lutheran North | 2023 MO (Lutheran North): A 5'8″ 2023 point guard who has the build of football defensive back and he plays with that kind of toughness. He does a good job of scoring around the basket despite being one of the smallest players on the court. He is also a stout defensive player who moves his feet and his quick hands can also strip ball handlers.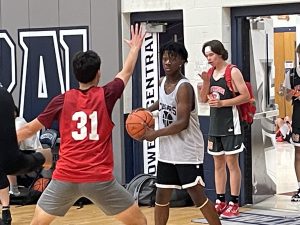 Dwayne Walker (Lutheran St Charles): A 6'1 2024 guard with good athleticism and a high motor. In the first game I watched him, he knocked down three 3-pointers in the first half. It opened up the lane for him to attack the basket, where he did a nice job finishing in traffic. He passes the ball well and he uses his strength to rebound the ball and play solid defense.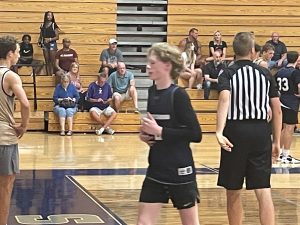 Brody Owen (Marquette): A 6'0″ 2026 point guard who impressed me with his floor savvy and overall feel for the game. He was making good decisions and he could shoot the ball from 3-point range. In the game I watched, he was playing against some very good and experienced guards and he played very fearless and more than held his own. He looks to have a good future at the varsity level down the road.