The Finals are here! The Hustle Region Finals get underway Friday, July 15th, and Conclude Sunday, July 17th. The event features the top teams from the Hustle Region Circuit. With seeding determined by each team's power score, bracket play begins Friday night with Championship games set for Sunday. Bracket play was exciting and Friday night saw several heroes step to the forefront. Here are my thoughts after a busy Day 1. 
Cameron Wood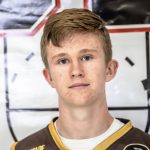 Cameron Wood 6'4" | SG Rancho Bernardo | 2023 CA-S helps D1 So Cal Escape – The 6'4 Wing buried two clutch threes, as D1 beat the NC Wildcats in a first-round game that felt like an elite 8 contest 
Bearstail didn't come all the way from North Dakota to lose – The Bears come into the Region Finals fresh off a 4-0 stint in Atlanta. They are a deep and talented team led by Erick Paye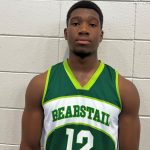 Erick Paye 6'5" | PF Grand Forks Central | 2024 State ND who was a monster tonight. They also have several other prospects on their team including Dalton Lamp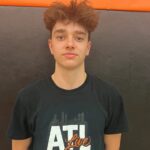 Dalton Lamp 6'1" | SG Jamestown | 2024 State ND , and Atticus Wilkinson Atticus Wilkinson 6'4" | PF Shiloh Christian | 2024 State ND , they face the #1 overall seed D1 Tuscon tomorrow. 
Team Eleate 16U looks like they can make a deep run – I don't know where coach Lea gets these guys, but he has a knack for finding talent. The 16U squad has PG play behind Tyler Wilson, an inside presence with Jordan Culderson, and a bunch of athletic talented wings. They'll clash with a good IE Fire team in their 2nd round game tomorrow. 
Nobody wants to play the Miners Elit 17U squad – They have shooting athleticism and depth. 6'7 Davion Bryant anchored their defense using his length and athleticism to protect the interior and swat away more than his share of shots. They square off with the winner of Swoosh Elite and Sac Hoyas tomorrow. 
For Exclusive Content With Top Prospects