The Hard Work Region 17u Finals got underway Friday night at Wayzata High School and there were some early even fireworks!  Upsets, top performers, and clutch performances were all a part of the night. 
Select Krona Pulls the Upset
Earlier this 17u season Playmakers North made headlines in the Sanford League when they knocked off the Minnesota Comets top team in a league contest.  It was a celebrated win for the program, but unfortunately in last night's bracket play event they tasted the other side of the upset celebration when they lost to Minnesota Select Krona. 
Select Krona has had some good wins this year – Sizzle Simmons and Titans Terhaar for example – but their first round victory last night was a big moment.  Eden Prairie's top returning guard scorer this year is Luke Rapp and the 6'1 guard played his combo guard well for Select.  He led the team in scoring but it was decisions with the ball down the stretch but in the halfcourt and in transition that were crucial. 
Another key Select player is Kayden Aaron-Reid.  If you saw Simley play this year you noticed the slashing Aaron-Reid regularly.  Kayden – about a 6'3 senior-to-be – went for 20+ six times this past winter including impressive numbers against Tartan and South St. Pau.  Kayden had the late game finish that gave his team the win.  And maybe the most important Select basket was from Eden Prairie forward Adam Mertens.  Out of a timeout, Select isolated Mertens at the elbow with a flashing touch.  After a pause, Mertens spun to the rim to score in what was their biggest momentum boost. 
Select Krona won this morning as well meaning they've earned a spot in the Sweet 16. 
Bettis Leads Chill Away from Upset
The Minnesota Fury Hayes team gave the Minnesota Chill – won of the top couple seeds in the event – a major scare.  Austin Caruthers of Eagan and Tanner Thomson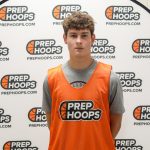 Tanner Thomson 6'1" | SG Stillwater | 2023 MN from Stillwater each had their early game moments, guard Peter Koland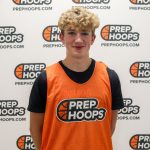 Peter Koland 5'11" East Ridge | 2023 MN of East Ridge had a big score late to keep the Fury within a basket, and 6'7 stretch forward Zach Close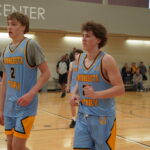 Zach Close 6'7" | PF Orono | 2023 State MN may have had his take notice game scoring as a stretch four with the jumper and also finishing near the cup.  Fury Hayes gave the Chill a run to the last moment. 
However, Carrington McNeal has been huge for the Chill all year and his late three as well as a Molley Kamara Molley Kamara 6'8" | C Champlin Park | 2023 State MN dunk helped keep the Chill one step ahead.  Also, the consistent steady play of Khalif Bettis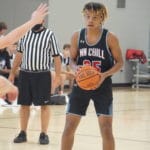 Khalif Bettis 6'4" | SF Burnsville | 2023 State MN made all the difference.  Bettis put the game away with a transition score and it was the perfect cap on an all around performance – scoring 16 points on nine attempts – that moved the team to the next round.  Bettis recently earned a division one offer from Hampton and it was his all around scoring ability at Prep Hoops Live that played a big part.  We saw that again last night with Bettis scoring at the arc, from mid-range, on the attack, and hustling to the rim. 
Rise Up!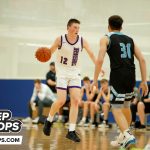 The Minnesota Rise knocked off Old Gold in round one behind a memorable performance from 2024 Colton Benson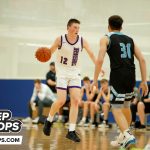 Colton Benson 6'3" | PF New Ulm | 2024 State MN .  Benson, a 6'5 forward from New Ulm who is playing up a grade, knocked out five threes and scored 22 points with nine rebounds leading his team to the win.  Benson is a strong forward that has a low post game feel but what really takes him to another level as a player is that very comfortable shooting stroke. 
Zack Anderson had another quality game for the Rise (recently offered by Wayne State), Colin Vick was a board and score from a double-double, and when he was nabbing the chairs of other people, Isaac Matti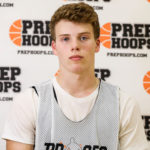 Isaac Matti 6'1" | SG Hayfield | 2023 State MN did his norm scoring five/six teams, creating for others, and grabbing six boards.  Anderson is such a comfortable player with the ball which is why so many NSIC schools are interested.  Matti did some things athletically last night that really caught the eye.
Coaches Catching Fury
The Fury bombarded the Upper Peninsula Elite 109-37 led by the 25 points (11 of 15 shooting) of Max Shikenjanski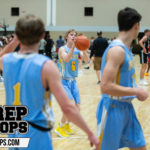 Max Shikenjanski 6'2" | PG Stillwater | 2023 State #288 Nation MN and the 16 points from Matthew Bothun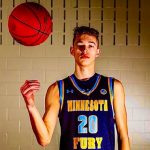 Matthew Bothun 6'9" | PF St. Francis | 2023 State MN (7 of 9 shooting).  Max had at least five steals and he turned every one of them into baskets the other way.  The Upper Michigan talent had no chance to stay with Shikenjanski off the drive and they had an even tougher time getting a hand in the face of the 6-foot-9 Bothun.  
A massive amount of college coaches watched the Fury earn the win.  My old eyes can't always tell who is wearing what any more but I did notice head coaches from Winona State, U of Mary, Sioux Falls, Michigan Tech, Concordia St Paul, St Johns , and Augsburg (HC) plus assistants from  Minnesota-Duluth, MN State Moorhead, and several that I did not quite recognize.  In addition to Max and Matt, Hayden Tibbits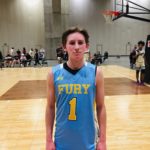 Hayden Tibbits 5'11" | PG Wayzata | 2023 State MN , Alex Mattes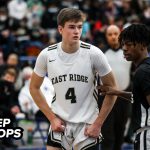 Alex Mattes 6'3" | SG East Ridge | 2023 State MN , Caden Sullivan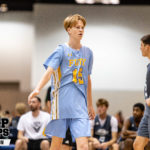 Caden Sullivan 6'3" | SG Minneapolis Southwest | 2023 State MN , and Jace Hernandez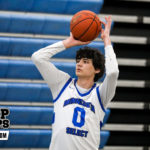 Jace Hernandez 6'8" | C Lakeville North | 2023 State MN all played well.  Jace was close to a double-double.