The Prep Hoops Grit Region Finals are well underway now as we close the book on Saturday's action. Bracket play is down to the Elite Eight as teams will compete for a championship on Sunday. After taking in a day full of basketball, primarily at Fishers High School, on Saturday it is time to unveil some of the top individual performances that I witnessed. Here are Saturday's top performers from the Grit Region Finals.
Grgur Brcic (Williston Northampton 2023/D1 Indiana 17u): This 6'10" center had a breakout performance on Saturday. Brcic went for 20 points, primarily coming in the second half, in a come from behind win over Team GRIII Elite. He runs the floor very well for his size, dunks everything, and showed good hands. Has the physical tools and motor. Definite scholarship post player.
Micah Davis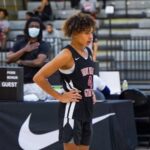 Micah Davis 6'0" | PG Franklin | 2024 State IN (Franklin H.S. 2024/EG10 16u) Coming over from the EYBL circuit, Davis immediately made a name for himself at the Grit Region Finals on Saturday leading EG10 to a 20-point victory over INB Elite. The lefty guard scored a team-high 16 points with a mixture of three-pointers and tough drives to the rim. One of the best 2024 prospects in Indiana.
Cooper Farrall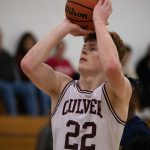 Cooper Farrall 6'6" | SF Culver Academy | 2023 State IN (Culver Academy 2023/Team GRIII Elite 17u): Farrall is just so much more physical than most other high school players. The 6'6" wing plays off two feet around the basket and makes the defense bounce of him. Additonally, he is always a catch-and-shoot threat from three-point range. He finished with 20 points in a close loss to D1 Indiana.
Jake Fiegen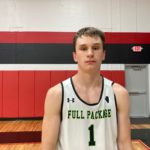 Jake Fiegen 6'3" | SG New Trier | 2023 State IL (New Trier H.S. 2023/Full Package Black 17u): This 6'4" sharpshooter was his typical self on Saturday leading the way in a couple of wins for Full Package Black. Fiegen was the best shooter in the gym with his off-ball movement, quick release, and feathery touch all on display. He also got the paint some off of the dribble where he used his strength to finish at the rim and with floaters.
Adrian Jones Adrian Jones 6'1" | SG Warren Township | 2023 IL (Warren Township H.S. 2023/Full Package Select 17u): Jones put up a team-high 22 points in a wild 86-85 win for Full Package Select over Hoops 4 Health in front of a large crowd of on-lookers. 18 of those 22 points came via six three-pointers, including a huge one late to essentially win the game. Really impressive per for the 6'1" guard.
Matthew King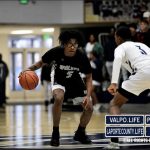 Matthew King 6'3" | SG Hammond Central | 2024 State IN (Hammond Central H.S. 2024/EG10 16u): King has been a staple on top performer lists throughout the Prep Hoops Circuit and it is no difference this weekend at the Grit Region Finals. The athletic, long 6'3" guard was excellent on Saturday putting up 14 points in an impressive team win. His skill level is constantly improving and already has the physical tools. Really high ceiling on him as a prospect.
Ron Rutland III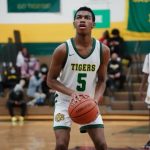 Ron Rutland III 6'1" | SG Crispus Attucks | 2024 State IN (Crispus Attucks H.S. 2024/INB Elite 16u): Rutland went off in the second half scoring 13 of his team-leading 15 points after the break. The 6'1" guard was hitting tough pull-up three-pointers off of the bounce and showcasing his elite athleticism when finishing in transition. Definitely a Class of 2024 prospect to closely follow. Holds an IUPUI offer.
Xavier Sulaiman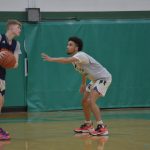 Xavier Sulaiman 6'3" | SG Oak Lawn | 2023 State IL (Oak Lawn H.S. 2023/Hoops 4 Health 17u): Despite coming up on the losing end of a wild one against Full Package Select, Sulaiman was all the talk coming out of the game. The super athletic 6'3" guard poured in 38 points including four three-pointers. He's been excellent throughout the Prep Hoops Circuit but saved one of his best performances yet here for the Grit Region Finals.
Deaglan Sullivan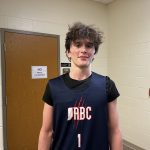 Deaglan Sullivan 6'2" | PG Mishawaka Marian | 2023 State IN (Mishawaka Marian H.S. 2023/Indiana Attack Basketball Club 17u): Despite taking a couple of losses as a team on Saturday, this smaller point guard controlled his part of the action. Sullivan is excellent at getting downhill to the rim off of the dribble consistently showing the ability to penetrate and finish in a variety of ways. Put together a couple approximately 30-point performances on the day.
Koby Wilmoth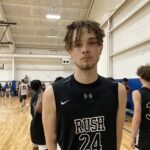 Koby Wilmoth 6'8" | PF O'Fallon | 2023 State IL (Centralia H.S. 2023/Rush Academy 17u): This 6'6" face-up forward was very impressive in the 8:00 a.m. game on Saturday morning as he led Rush Academy to a win over Indiana Attack Basketball Club. Wilmoth scored a team-leading 20 points in that one showing the ability to stretch the floor out to three-point range.