At the conclusion of each tournament, a new recurring article will be the 'GameChangers' series – sponsored by GameChanger.
GameChanger brings you the best scorekeeping, live video streaming, and team management services of any mobile app on the market. This is a product every grassroots team in the country can use to better serve their players and their families.
How do you get into the GameChanger article? By being a difference-maker for your team, being unselfish, consistent plays, diving on the floor, playing hard all game, boarding up, getting D-stops, being a glue guy, scoring timely buckets, hitting game-changing triples, and many others.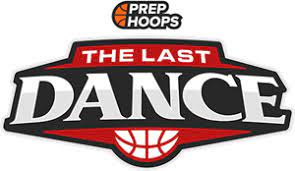 Gamechangers
Wyatt Hawks |6'8 PF| Northstar Titans 2023 Stone
Why? He did his fair share of scoring but was a bear on the boards. Crushed the glass on both ends. Hardnosed player.
Raoul Vaidya |6'0 PG| Northstar Titans 2023 Stone
Why? Very unselfish PG that scores w/ a sweet J & is a creative finisher. Plays hard & sets teammates up for good looks.
Kymani Merraro |5'9 PG| DC United 2023
Why? Played up an age division, was spectacular. Pushed in transition & he made NRG plays. Dangerous slasher/scorer.
Kyle Olebaygi |6'6 F| Illinois Twolves 2023
Why? He took a hard fall but came back and toughed it out. Had multiple powerful dunks. Delivered fantastic passes.
Heath Poppy |6'2 G| |6'2 G| Wisconsin Academy 2024 Esters
Why? Changed the game from 3pt land. Showed excellent hustle in transition & shared the rock. Skilled all-around game.
Theo Schofield |6'5 F| Wisconsin Academy 2024 Esters
Why? He stuck out as a playmaker on the glass, especially on the O-side. The big lefty scored on putbacks and jumpers.
Mason Harvey |6'7 F| EG10 2024 Red
Why? A long and skilled player that gets it done from every level. Made the extra pass and boarded up. Versatile defender.
Drew Busick |6'1 SG| EG10 2024 Red
Why? A zone-buster that made teams pay. He is a shooter but did not force. Patient, skilled, unselfish, and a team player.
Malachi Johnson |6'3 G| Greater Purpose 2024
Why? A special athlete with nice size. Unselfish passer & creator off the dribble. Scorer, rebounder, defender, DUDE.
Keshaun Vaval |6'0 G| Team Rose 2024 Adidas
Why? He was playing up an age division & still a standout. Very smart player that can put up big points. Timely playmaker.
Ryan Kalambay |6'9 PF| Canada Elite 2024
Why? A difference-maker w/ his height, strength, & power. Great rim-protector at the 2024 level and beast on the glass.
Anthony Hnilo |6'0 G| A3 Athletics 2024
Why? 24 points & 5 three's. A leader that directs traffic & controls the tempo. A hoops savant with the ball in his hands.
Isaac Power |6'1 G| Stars Basketball Club UA Rise 2025
Why? He has a mature and polished game. A nice-looking shooter that takes care of the ball. Plays hard on both ends.
Jordan Townsend |6'0 G| Iowa Barnstormers 2025 Gold
Why? An impact player from beyond the arc w/ extended shooting range. Smart player that hit timely shots, clever cutter.