Weekend series coming here with the Fourth of July on the horizon. We will be looking at some firework "superlatives" of different players across the state between the classes. Todays topic everyone's favorite firework, The Popper so we will look at guys who "pop" when you watch them play on the floor.
Will Mlynek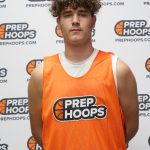 Will Mlynek 6'9" | C Shawnee Mission South | 2023 State KS , 6'8 F, Shawnee Mission South, Drive 5, 2023: The big man and his size stand out as soon as you enter the gym. Has a great frame on the floor, covers a ton of space on the floor, has a strong base, and can move. Mlynek is a big time paint area force as a scorer, rebounder, rim protector, and wall up defender in the post. The South forward prospect has solid footwork and when you see him operate in the post game he will catch your eye.
Ketraleus Aldridge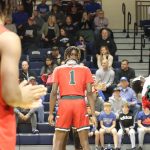 Ketraleus Aldridge 6'4" | SF Highland Park | 2023 State KS , 6'3 G, Highland Park, Bradley Beal Elite, 2023: As springy a ball handler in Kansas as you will find. His burst off the bounce is top tier and he can explode up to the rim in a hurry. Guaranteed to have one to two eye catching plays in transition or off straight line drives per game. Savvy dribble moves and change of pace allows him to get defenders on his hip or off balance where he can attack the paint and score it in the paint. Compliments his explosiveness with scrappy defense and a solid perimeter shooting game.
TJ Williams TJ Williams 6'4" | SG Wichita Heights | 2024 State KS , 6'4 PG, Sunrise Christian, Run GMC, 2024: His mixture of playmaking and shot making immediately pops on the floor for the rising junior guard. Has the ability to take over big time games as a back court player controlling pace, getting great looks off of screens in the half court, and making tough finishes and mid range shots at a high level. Another super athletic lead guard in this area and really puts pressure on defenses with his offensive ability on ball.
Isaiah Atwater Isaiah Atwater 5'8" | PG Maize South | 2023 State KS , 5'10 PG, Maize South, MoKan, 2023: His "pop" ability is his speed, especially with the basketball. Atwater is a blur in the full court and half court games and is a maestro at getting paint touches off the dribble and finding guys in the dunker spot, catch and shoot guys, or cutters to the rim. Has great handle and understanding of being decisive off the dribble and how to attack closeouts. His speed is a big time difference maker on the floor.
Dillon Mong Dillon Mong 6'6" | SF Shawnee Mission East | 2023 State KS , 6'6 Wing, Shawnee Mission East High, Drive 5, 2023: Has terrific size on the wing; super strong frame, long strides, can get low on his rip drives, and has long arms. He is aggressive on the drive and really does a great job of attacking hard closeouts and creating an offensive advantage. Strong two hand dunker but has the touch to go to the layup game in traffic or to beat quick rotations. Can guard a variety of positions on the defensive end with the strength to bang inside and the agility to guard wings and guards.
Tyson Ruud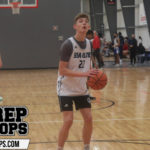 Tyson Ruud 6'5" | SF Basehor-Linwood | 2023 State KS , 6'6 Wing, Basehor Linwood, SSA Elite Black, 2023: The long wing is about as athletic and explosive as they come. Can get off the ground quickly and with some boom right off the catch as a diver, rim runner, wing runner, or standing stationary. Really explosive getting up to the rim to catch lobs or to dunk drop offs. Ruud is really effective as a shot blocker as well with some highlights coming as a rotation help side defender. The athletic wing is also a good 3 point shooter from the wings and top of the key and continues to improve in that area.
Sleeper
TJ Maddox, 6'1 G, Bishop Ward, 2023: A very crafty guard that can play in traffic with some efficiency. Has some really eye catching finishes in his tool belt with either hand and is really quick off the first dribble where he covers a ton of ground. He is very versatile as an off ball player and on ball player and can get slashing to the rim in a variety of ways.