Here we will be looking at some of the top high-flying, shot-making, dime-droppers in the state of VA. We have seen some eye-popping athletes throughout our Film Room: 2023 as our deep dive on some of our Point Guards in Virginia will conclude the Film Room for the class of 2023.
#87 Donovan Bass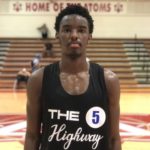 Donovan Bass 6'0" | PG Hayfield | 2023 State VA (2023) | 6-0 PG | West Potomac / NOVA CAVS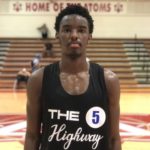 The 6'0″ elite shot maker is a high-level finisher that attacks the rim with explosiveness as well as craftiness. he has good body control and has great strength and length to finish over or around defenders. Bass can also be a very effective spot-up shooter when he's not handling the ball. He has a good consistent shot form that he can get off the dribble with ease to create for himself in iso situations. He is a great playmaker who plays with a ton of balance and maturity. Bass can often control a game with his elite feel for the game and high-level court vision. Bass has a very high basketball IQ which opens up the offense for his teammates while still presenting himself as a scoring threat. He makes advanced reads up the court and has to ability to succeed on a variety of difficult passes.
#113 Lawrence Cole Lawrence Cole 6'1" | PG Northside | 2023 State VA (2023) | 6-1 PG | Northside / VA Nets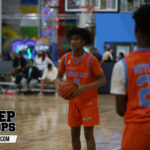 Cole, at 6'1″ has a ton of shot versatility. He has an impressive pull-up jumper and possesses an elite first step that allows him to blow right by defenders. He is an A-List finisher around the rim due to his ability to get in the air with the bigs and make some acrobatic finishes. He excels in the open court with the ball in his hands as he is elite when getting downhill. He can put tons of pressure on teams in transition with his unique combination of speed, explosiveness, and court vision. He is very creative as a playmaker and a high-IQ player that can do a bit of everything on the offensive end. Cole has an elite handle on the ball and plays with a ton of creativity. He can get extremely shifty when he's looking for a bucket with his offensive instincts and impressive ability to change pace or direction. Lawrence is great at sliding his feet out on the perimeter to contain his defender and isn't afraid to challenge opposing shots at the rim.
#125 Ddric Rogers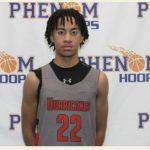 Ddric Rogers 6'3" | PG Southern Durham | 2023 NC (2023) | 6-2 PG | Tunstall / Durham Hurricanes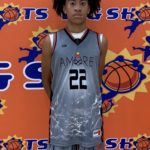 Rogers presents himself as a high-level passer and shot creator. He continues to throw accurate passes and never misses an open teammate. He has the vision and ability to make tons of difficult passes without throwing the ball away. Roger is adept at using his eyes to manipulate defenders rather it is for completing a difficult pass or opening space on a drive by looking out to the perimeter for a split second and continuing his drive. He is brave enough to make the tight-window pass and intelligent enough to look elsewhere when a pass is not there. Roger is especially dangerous for opposing teams in transition as he has the ability to dictate any fastbreaks he is a part of. Rogers is a tough shot maker which is another trait that makes him a nightmare for opposing defenses. He has good consistent shot mechanics that he can get to with quickness off the dribble. Rogers has a very impressive finishing ability as he uses long strides to get around defenders and can get very tricky when finishing plays at the rim.
#130 Jackson Crawford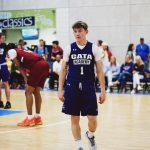 Jackson Crawford 5'11" | PG Lord Botetourt | 2023 State VA (2023) | 5-11 | Lord Botetourt / GATA Academy Elite 17u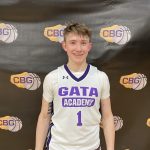 Crawford, at 5'11, might have one of the tightest handles in the state of VA. He is a willing passer, an extremely unselfish player who wants to get his teammates involved. You will rarely see a bad turnover from Crawford, he is always making the right play as he plays with great pace and speed making him difficult to contain. Crawford's high motor serves as one of the keys to his success on the court. He is a tough shot maker who can be a threat from anywhere on the floor. He can break defenders down off the dribble and hit the tough step-back jumper or attack the basket with more strength and occupancy than his height may indicate. Crawford is great at securing the ball while driving due to his tight handle which allows him to slash right through defenses. The energy and competitiveness that Crawford operates with are unmatched.
#146 Jordan Lambert Jordan Lambert 5'11" | PG Prince George | 2023 State VA (2023) | 6-0 | Prince George / Big Shots select
Lambert is an elite finisher around the rim, he's able to twist and turn his body while taking contact in ways that many athletes cannot. When he's attacking the basket he does it with a head of steam, to create space for finishing he is adept at using the hop-step or a side-step when he enters the paint. If you go under the screen on Lambert, consider it three points; His high-level shot-making ability stretches from the paint to beyond the three-point line. Lambert is great at finding his teammates with dump-off passes in the paint and creating points for himself and his teammates by forcing turnovers and getting out and running in transition.