This is the last look at the updated ND 2025 Rankings. Who are we looking at? Forwards! This includes wings, small forwards,  power forwards, and potential centers. Every team needs effective forwards whether we like it or not. Who are the best in ND? Look below for the top incoming sophs.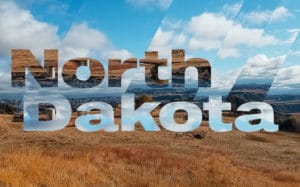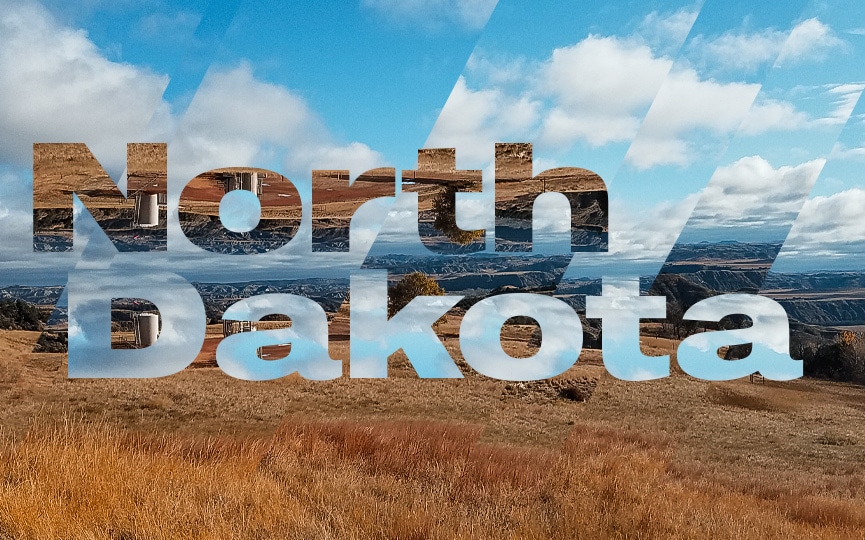 ELITE 2025 FORWARDS
Karson Ouse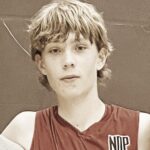 Karson Ouse 6'6" | SF Kindred | 2025 State ND |6'6 SF| Kindred
His ceiling is sky-high with his height, length, and athleticism. Ouse has basketball lineage and all the tools to be great. He plays for one of the best programs in Class B North Dakota, so this kid knows how to win! Ouse plays AAU hoops with ND Phenom and has stood out against stiff competition. Karson dunks and finishes with ease. He scores from all levels, boards well, protects the rim, and will be a stud defender. It is going to be fun watching this Viking play the next few years. 
Grayson Schaeffer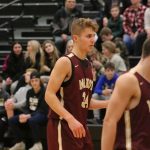 Grayson Schaeffer 6'5" | SF Minot | 2025 State ND |6'5 SF| Minot
He already has a State Championship under his belt and Grayson will only be a 10th grader. Minot will be one of the top teams in Class A next season and Schaeffer will be a key player for the Magicians. Expect his role to be increased and for the young Schaeffer to be a thorn in the side of opposing WDA teams. Grayson is a fundamental player and a STAR athlete. His toughness, rebounding, defense, and dunks are all noteworthy. Schaeffer is high on the list of "names to know" in the WDA for the next season. 
Tony Daniel Loria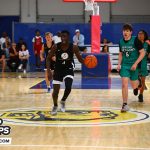 Tony Daniel Loria 6'5" | SF West Fargo | 2025 State ND |6'5 F| West Fargo
I have watched him play this spring & summer and Tony looks like he is ready to break into the EDC at the varsity level. He is Packer that could step directly into varsity minutes this winter and be an impact player. I saw Tony at the Who's Next Combine, and he fits right in with the top players/athletes in the grades above him. This Packer has so much potential. Tony can shoot, slash, pass, rebound, and everything else. Can he do it consistently against upperclassmen? I think he might be a "breakout player" this winter in the EDC. 
Presley Peraza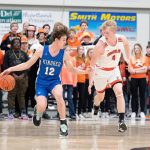 Presley Peraza 6'4" | PF Kindred | 2025 State ND |6'4 PF| Kindred
He is another Viking that knows how to win. He has been part of the Vikings program that has won a State Championship and a Runner-up finish. Peraza comes from an athletic family. That is exactly what Presley is, an ATHLETE! His dunking is spectacular and his upside is through the roof. Presley has played well in AAU ball with ND Phenom. When Peraza is knocking down 3's, he is unguardable. Guards can not handle his size/strength and very few BIGs can stay with his slashing. Presley can also board up and play stout defense. Peraza and Ouse are a scary dynamic duo for Class B.
Karter Peterson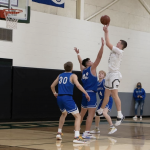 Karter Peterson 6'6" | PF Thompson | 2025 State ND |6'6 PF| Thompson
He will be a top BIG in Region 2 in the coming season. Thompson & Peterson will likely be a Top 10 team next season. Peterson is big, long, and athletic. He shines in multiple sports and he is especially effective in hoops. His strength, size, and overall skill make him an intriguing player with a ton of potential. In the high school season, I thought Karter stood out as a gifted passer. I like his mechanics, footwork, and versatilty. College coaches will want to make sure Peterson is on their watch list. 
Ramsey Walz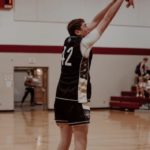 Ramsey Walz 6'5" | PF Minot Bishop Ryan | 2025 State ND |6'5 PF| Bishop Ryan
He has had a very nice AAU campaign with ECI so far. Walz has been shooting it exceptionally well. During the high school season, Ramsey was a key player for the Lions who won Region 6 and went to the State Tournament. Walz and the Lions will be favorites to get back to State. Ramsey is a stout and strong interior player that also shines around the arc. He is very productive on the boards. Expect Walz to be a top-tier player in Region 6 next season.
Xavier Ames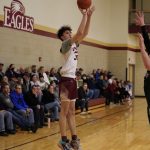 Xavier Ames 6'6" | SF Fargo Davies | 2025 State ND |6'6 F| Fargo Davies
Everyone loves shooting and length. Ames has both! He is very effective shooting it from 3-point land. Xavier could be labeled as a "Stretch 4" type of player. For his age and length, Ames has good strength. I have heard from multiple people that Xavier has excellent hands. He loves hitting triples but he can also score around the basket. His length allows him to contest shots and board up. The Eagles do not have much size, it will be interesting to see if Xavier will get a shot at varsity minutes in the coming season. 
Tommy Ahneman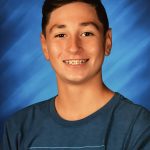 Tommy Ahneman 6'6" | PF West Fargo Sheyenne | 2025 State ND |6'6 West Fargo Sheyenne
He is an intriguing player with his size, frame, and room to keep growing. The Mustangs just lost a large amount of size and they could use Tommy this next year if everything works out. His length makes Ahneman a rim protector and a shot contester. This BIG will also get the job done on the glass. If Tommy can stay healthy, he can be an effective forward with a ton of potential. 
Brennan Johnson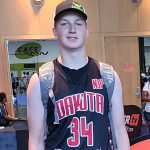 Brennan Johnson 6'5" | PF Tioga | 2025 State ND |6'5 PF| Tioga
He is an "old school" post that will make some noise this coming year in Class B Region 8. I will not be surprised at all if Johnson is an All-Region player. In AAU, he has shown this spring/summer that he can compete against tough competition. Brennan is strong, tough, and has favorable size. His finishing around the basketball is impressive and he can get it done with both hands. Brennan can also spot-up and cash in the triple. Beware of this BIG from Northwest North Dakota. 
Alex Wetterlin Alex Wetterlin 6'3" | PF West Fargo | 2025 State ND |6'3 F| West Fargo
He plays like a small forward that does most of his destruction from beyond the arc and the high post. I have seen Alex shoot it extremely well from behind the 3-point line. He spaces the floor well, moves to the open spot, and catches ready to fire. He also showed flashes of brilliance when cutting into the high post for jumpers, slashes, or dishes to teammates. Wetterlin plays very hard and he is aggressive. The Packers lost loads of senior talent and they should have plenty of playing time available for new players like Alex. It would be great to see Wetterlin impacting games this winter on varsity in the EDC.
Jack Schaffer Jack Schaffer 6'6" | PF Bismarck | 2025 State ND |6'6 PF| Bismarck
He is looking like a big-time football recruit. I watched Jack play this spring and he already seems like a next-level football player. Calling Schaffer big & strong is an understatement. On the hardwood, I liked the effort that he plays with. He worked hard to get up and down the court and he was aggressive going after rebounds. Jack showed a soft-touch at the rim and with a crafty floater. On defense, Schaffer is a lane protector with sheer size and strength. Jack is a force to be reckoned with!