Welcome to July! The weather is heating up and so is the prep basketball scene. One of the official holidays in July comes today, on July 1. It's Early Bird Day! How does that relate to basketball you ask? Well, a key piece to Early Bird Day is celebrating the people that show up to work early. Let's look at some athletes that are always in the gym and the first one there and deserve some recognition on Early Bird Day.
Adam Ayrault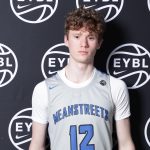 Adam Ayrault 6'4" | CG Grosse Pointe North | 2023 State MI (2023, CG, Grosse Pointe South)
The thing with Ayrault, is he put his work in behind the scenes before his coming out party last fall at the David Barns Showcase and the Prep Hoops Top 250. When others were napping, Ayrault was beating them to the gym and getting better. It's no surprise that he's now staring a very high level of college basketball straight in the face.
Greg Lawson Greg Lawson 6'2" | PG Davison | 2025 State MI (2025, PG, Davison)
Lawson doesn't just love the grind, he IS the grind. The young man is a workhorse that will do whatever it takes to get better. He knows that being late to the gym doesn't get you anywhere, and that's part of what D1 coaches love about him.
Gaden Muxlow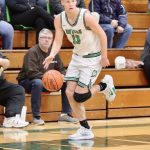 Gaden Muxlow 6'4" | CG Brown City | 2023 State MI (2023, CG, Brown City)
Muxlow is a beast, and beasts know that they have to beat you to the scene. Muxlow is never sick, tired, or lost in traffic. He's there early and ready to compete. 
EJ Ryans EJ Ryans 6'3" | CG Northview | 2024 State MI (2024, PG, Northview)
Ryans does his business quietly, but you can bet that he'll be there early. He shows up, preps himself, and is ready to go from the opening tip. Ryans is a big time prospect that understands that being an early bird, gets you a leg up on the competition.
Noah Vanlaningham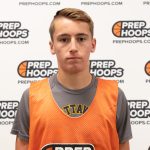 Noah Vanlaningham 5'10" | SG Mattawan | 2024 State MI (2024, SG, Mattawan)
I've been hyping this young man's work ethic for a couple years now, and I'm still on that train. He is in the gym ALL THE TIME and he's the leader walking his group in. Quite simply, his dedication is a huge reason that he's one of the most improved players in the state over the last couple of years.