This is a league with a storybook history. By my count, there are over a dozen coaches, counting assistants that played in the Central 2B, or South Central 1A league, formerly known as the West Cowlitz 1A. At least six of them have kids currently playing in the league. All the coaches I counted were all-league players in their day. Four of their kids are returning all-league players-all are juniors in 2023. All four went to Spokane last season for the state tournament. Two of those teams were part of a 3-way tie for 2nd place in the Central 2B last year. And four teams total with around ten of those coaches-counting assistants, made the trip to state last year. At least eight had kids on those teams. All eight players will return next season. Here are my top returning players and teams in the always tough Central 2B league. All are capable of making a deep run in the post-season. 
Zach Swanson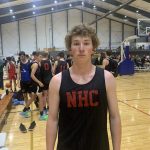 Zach Swanson 6'2" | SG Toutle Lake | 2024 WA – 6'3-G-Toutle-2024
He is a coach's kid who was a first-team all-league selection last season. He averaged 26PPG and is on the shortlist for player of the year in the Central 2B, and the entire state. He's a scorer, tough shot maker, shooter, rebounder, and competitor. 
Connor Cox-6'1-G-Toutle-2024
All league selection last year. He runs the point when Swanson doesn't have the ball. Great ball handler, and shooter. He provides a 2nd scoring option for Toutle, and is a huge part of their success, helping them get to Spokane last year.
Braeden Salme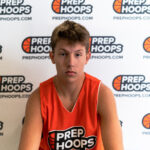 Braeden Salme 6'1" | SG Adna | 2024 WA – 6'1-G-Adna-2024
The Son of the head coach is a returning all-league first-team selection. He averaged 16PPG and led Adna to the state tournament. He's a tough kid, who has no weaknesses in his game. His best asset is probably his ability to get to the rack and finish. He can shoot it from distance and might be the best ball handler in the league.
Eli Smith – 6'3-G-Adna-2024
All-league honorable mention last season. One of the best athletes in the league, and a double-figure scorer. He gets himself to the hoop with a variety of spin moves, can shoot it well from three, and is a good rebounder. He's got enormous potential and should surprise some next season with a big jump in his game.
Lane Johnson – 6'3-F-Adna-2024
He gives Adna a trio of 2024s who are among the best in the state at the 2B level. He led them in rebounding last season and much like Smith displays that same variety of spin moves in the paint. He will also shoot the three if left open.
James Grose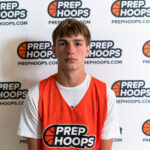 James Grose 6'2" | CG Napavine | 2024 WA – 6'2-G-Napavine-2024
1st team all-league last season. Averaged 20PPG, on a state-qualifying team. His best asset is putting the ball in the hoop. Period. He made over 60 threes last season at 45%, but I'm not sure that is the best part of his game. He's a well-rounded player who rebounds and plays great defense-leading to lots of steals and layups. 
Cael Stanley – 5'9-PG-Napavine-2024
Son of the head coach. He was a 3rd team all-league selection last season. He was one of the leaders in the state for assists, getting around six a game. He's an absolute terror on the defensive end and will pick up full court for 32 minutes and like it, he's a disruptor. He doesn't have to score much to have a huge impact on the game. He benches 300lbs-I have witnesses. They don't come any tougher than this kid. Napavine has a trio of 2024 guards that are among the best in 2B. Conflict of interest to mention the third. 
Karsen Denault-6'3-G-Napavine-2025
He was the first option off the bench for a Napavine team that went to state last year. He's improved every aspect of his game. He's best as a finisher but is an improved shooter. I've written about him before and called him a rebounding machine. This was a true story. 
Josh Salguero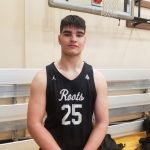 Josh Salguero 6'7" | PF Morton-White Pass | 2023 State WA – 6'7-F-MWP-2023
He was 2nd team all-league, and great in the postseason, getting around 14PPG, leading MWP to a 2nd place finish in district and 5th at state. He's a tough matchup. He's got great footwork and a soft shooting touch. He's big-bodied and can muscle his way to the hoop. He played on some good AAU teams this off-season and has gotten even better. With or without a double team, he's a tough matchup at any level. 
Hunter Hazen-6'2-F-MWP-2023
Son of an assistant coach. He is the player that you want on your team. He's tough, he rebounds, he runs the floor and gets second chance opportunities. He was a big part of their success in Spokane. Type of player that would run through a wall to help his team win. He is your perfect glue guy.
Jake Cournyer-5″9-PG-MWP-2023
He transferred from Toledo after last season where he was a 3rd team all-league performer and averaged 16PPG. He has great instincts and handles the ball well. He is crafty and can also beat you from deep. He makes an already good MWP team one of the favorites to make a run in Spokane. One of the only senior-laden teams in the league. 
Jace Peters-6'3-F-MWP-2023
He is the son of an assistant coach and had a big game in Spokane scoring 18 points. A good shooter that will step out and hit the three. Big enough to have an impact in the paint, he was a steady contributor throughout the season. His ability to make shots opens things up for his teammates, on a deep and experienced team.
Jake Meldrum Jake Meldrum 5'10" | CG Rainier | 2025 WA -6'0-G-Rainier-2025
All league selection as a freshman last season. He didn't play like a freshman and was the second-leading scorer on a team that was a tough out in district 4. He will be the first option next year. He has a good mid-range game and shoots it well outside the arc. He's a tough kid who more than held his own, expect bigger things in 2023.
Brodie Avalon-6'1-G-Wahkiakum-2023
He put up 19PPG last season for a Wahkiakum team that was also a tough out in District 4. His mid-range game might be the best in the league, and he shoots it off the dribble well. He is one of the best shooters in the league and a multi-year starter, who will be the leader going into his senior season. He's one you don't want to lose on the defensive end and will attract lots of attention as one of the better players in the Central 2B. Wahkiakum is a team that lost no one to graduation, making them a dangerous team once again.