We're back!  It's Circuit Season! The Prephoops Circuit is upon us. I will be covering and providing exposure for the Hustle Region Circuit. The Hustle Region Circuit consists of AAU Programs from California, Oregon, Washington, Arizona, Utah, Montana, Idaho, Colorado, and New Mexico. The circuit features 10 stops including the Hustle Region Final in Irvine July 15th – 17th. For stop number 8 the circuit returns to Phoenix with the Brawl For The Ball.  With it being this deep into the season, I've had an opportunity to see a ton of players. In a follow-up to Players To Watch. Here's a look at more players to watch this week. 
TaRea Fulcher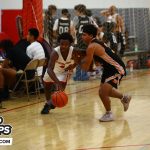 TaRea Fulcher 5'10" Regis Jesuit | 2023 CO 5'10 PG Colorado Premiere 2023 (#13PHCO) – Fulcher is a dynamic PG who came up big for CP in Denver. He has good quickness and can score the basketball off dribble drives. Looking to evaluate his Floor Generalship and leadership skills this week. 
Brian Kalb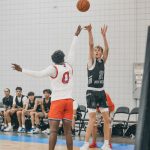 Brian Kalb 6'7" | PF St Pius | 2023 NM 6'7 PF D1 New Mexico 2023 – Kalb is definitely a player to watch as he will be making his case for a place in the updated 2023 rankings. I'm looking for his ability to run the floor, finish and defend. 
Matthew Green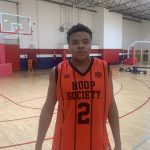 Matthew Green 6'3" | PF Chaparral | 2024 AZ 6'3 PF Hoop Society 2024 – Last time I saw Green he was grabbing every board in sight. I'm obviously looking to see if he continues rebounding at such a high rate, as well as any other improvements he's made to his game. 
Andrew Clyburn 5'11 SG IG Fire 2025 – I've raved about the Fire's firepower, Clyburn is a big part of the reason why. It feels as if IE takes turns having players produce, and the scoring guard could be in line for his turn this week. 
Malachi Henningham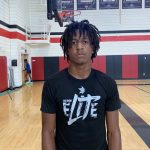 Malachi Henningham 6'5" | PF Chandler | 2026 AZ 6'6 PF AZ Gremlins 2026 – I saw a ton of Hennignham during his middle school days. The question now is how does his style fit when competing against high school competition. He's a high, High Motor guy, that won't have any problem bringing energy and effort. Looking to identify how he scores the ball this week. 
Brandon Kehres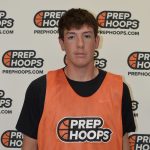 Brandon Kehres 6'4" | PF Organ Mountain Knights | 2024 State NM 6'6 PF D1 New Mexico 2024 – I'm going to be keeping a close eye on Kehres this weekend, simply for the fact that I haven't done it enough during this circuit season. Here's a guy with size and the reputation for being a good scorer. I'm going to look at his rim running, and defensive ability quite a bit this weekend.