Known for guards Tennessee boasts many blazing fast guards. He are several examples.
To be considered for this or future stories DM @PrepHoopsTN anytime.
— Shane Cherry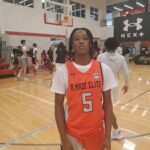 Shane Cherry 5'9" | PG Austin-East | 2025 TN — Shane moves through the basketball-themed obstacles course like a seasoned skateboarder, darting and dashing with a staggering mix of grace and raw speed. Cherry's IQ is incredible. He does so many subtle things that create or find space. For instance, late July just outside Chicago, Cherry blasted through the middle of a retreating defense, placing his open hand sneakily out against a defenders waist thereby preventing encroachment. He slowed for a step, keeping his body between the sprinting defender and Cherry's ball. As the larger defender necessarily slowed, Shane seemingly instantaneously resumed top speed and finished an unopposed layup. The difficult fastbreak was made rather easy in the end by incorporating many mature basketball body movements.
— Seth Grandberry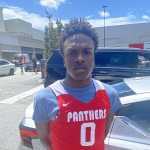 Seth Grandberry 5'11" | PG Millington | 2023 State TN — Seth is a proven scorer and his speed is more evident in the halfcourt than Cherry. Grandberry makes his speed work for him once he makes a driving decision. He needs space to get his shot off among taller defenders and both his speed and strength make that happen.
— King Keary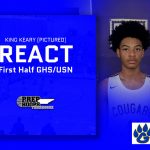 King Keary 6'0" | PG Goodpasture | 2025 TN —
Former State Champion King Keary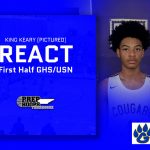 King Keary 6'0" | PG Goodpasture | 2025 TN is not just fast, though he is certainly a beneficiary of his wonderfully powerful legs, he is also punishing at the end of each drive. Since his freshman year as a Goodpasture starter, Keary injected countless games with problematic speed bursts.
During the 2022 State Tournament freshman King made problems for the FACS backcourt, seniors all. He stepped to the free throw line after drawing multiple fouls and finished each of four attempts.
2025 King Keary averaged 18.7 ppg in 24' division @RiseCircuit #Finals Quickness explosion & crafty ball handling make him tough to guard. Elite playmaking ability Great anticipation & awareness on defense @PrepHoopsTN @MyLineOfChamps @TravisGrafHoops @GradyMajors @PaulBiancardi pic.twitter.com/gaqQ7eM5vc

— NYBA Basketball (@NYBABasketball) July 20, 2022
— Marlon McShane Marlon McShane 5'11" | PG Hamilton | 2024 State TN — Last year a young Hamilton High core occasionally leaned on then-sophomore Marlon McShane Marlon McShane 5'11" | PG Hamilton | 2024 State TN . McShane played then and continues to play now bigger than his size.
— De'costa Ricks De'costa Ricks 5'11" | PG Gallatin | 2024 State TN —
— Mauerice Sherrill Mauerice Sherrill 5'11" | PG Lipscomb Academy | 2023 State TN (Lipscomb Academy)–
Mauerice is jet-quick. The dual-sport star currently has limitations as a basketball player even though his quickness is undeniable. That first step is among the best in Tennessee.