Kofi Peyton Kofi Peyton 6'3" | CG Federal Way | 2024 State WA -6'3-G-Federal Way-2024
He played in the Metro league last season with Chief Sealth. He was a good one as, a sophomore in arguably the toughest league in the state, averaging 18PPG. I have him on my list of real break-out candidates for the 2023 season. Not that he wasn't already excellent, but I think he's still underrated and will prove that over the next two years. He will be one of the best guards in the state. He's got everything you want in a guard. He's athletic, a good shooter, can finish above the rim and he is tough! He will give Federal Way a huge lift for the next two years and will be the focal point of the offense.

Isaiah Cunningham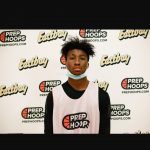 Isaiah Cunningham 6'3" | SG Lincoln | 2025 State WA –6'4-G-Lincoln-2025
I featured him in one of my earlier articles as an up-and-coming star in the 2025 class at then Rainier Beach. He's taken his talents South to Lincoln and should thrive there in what is not nearly as crowded of a backcourt. He can score as evidenced by his 26PPG on a good Beach JV team as a freshman. I look for him to take that next step and become one of the leaders for Lincoln while making his name known as one of the best young prospects in the state. He's a great defender, who possesses a great mid-range game. He has good size, and elite quickness, and his ability to create shots for himself stands out. has been on the radar for a while now and he should be amongst the leaders in scoring for Lincoln. He will be counted on heavily in all phases of the game, including being a shutdown defensive player as I mentioned. He can really guard and has great quickness.

Bennett Olujic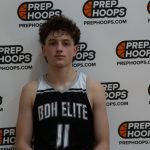 Bennett Olujic 6'7" | SF Mount Si | 2023 State WA –6'7-G/F-Mount Si-2023
It's scary to think how good Mount Si will be next year. Coming off a 2nd place finish at the state tournament, they already were set to return a ton of talent, including 2024 guards Trevor Hennig Trevor Hennig 6'4" | SG Mt Si | 2024 State WA , and Blake Forrest Blake Forrest 6'0" | CG Mt Si | 2024 State WA , ranked number 5 and 11, respectively, in the class of 2024 by Prephoops. There is also the number 5 ranked prospect in the 2023 class Miles Heide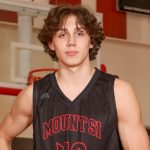 Miles Heide 6'9" | C Mt. Si | 2023 State #274 Nation WA , returning for his senior season. Olujic, who transferred from Eastside Catholic is ranked number 40 himself in the class of 2023. He brings a versatile game, with the ability to score inside and out. He's a threat from beyond the arc as well as having the toughness to score inside, with a great skill set when he does get it on the block. He is a good passer and will do what it takes to win on arguably the most talented team in the state. Although he doesn't leave the cupboard bare at Eastside Catholic, they will still have the number one ranked player in the class of 2024 in Jacob Cofie Jacob Cofie 6'9" | SF Eastside Catholic | 2024 State WA , as well as a strong supporting cast. That said, he will be an obvious difference maker for his new team, and they would seem to be a favorite to cut down the nets in March.

Myles Daymon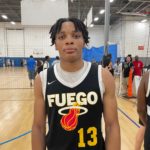 Myles Daymon 6'1" | PG Garfield | 2023 State WA -6'2-G-Garfield-2023
A big contributor for a Rainier Beach team that places 2nd at the state tournament last year, he will take his talents over to another perennial powerhouse out of the Metro League in Garfield. A smooth lefty who is crafty and strong, he will add immediate help with his ability to score the basketball. Teaming up with the number 2 prospect in the class of 2025, Legend Smiley Legend Smiley 6'5" | CG Garfield | 2025 State WA , to add to a great backcourt. Smiley might be a top 5 prospect in all classes and should only benefit from Damon's ability to draw the defense. Garfield, having the number one prospect in the state of Washington, Jaylin Stewart Jaylin Stewart 6'7" | SG Garfield | 2023 State #71 Nation WA , will be a force come March once again.

Miles Gurske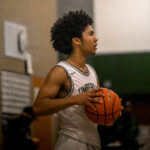 Miles Gurske 6'1" | CG Rainier Beach | 2023 State WA -6'0-G-Rainier Beach-2023
Here's a kid who averaged 19 PPG at Timberline last season while playing alongside number 2 ranked Brooklyn Hicks Brooklyn Hicks 6'3" | CG Timberline | 2023 State #168 Nation WA in the class of 2023. He will join an already good Beach backcourt with the likes of Nahmier Robinson Nahmier Robinson 5'10" | PG Skyline | 2023 State WA , the 2nd leading scorer on a Beach team that was runner-up at state last season, and younger brother Nyale Robinson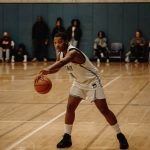 Nyale Robinson 5'10" | PG Rainier Beach | 2025 State WA . This is one of the more intriguing moves, as Gurske was an underrated player last year in my opinion. He can really score, he had 37 vs Kelso last season and scored over 30 more than once. He and Robinson should form one of the best backcourts in the state. Both are extremely quick, can get to the paint and create, and can shoot it from deep. It will be a tough matchup for opposing teams and make the always tough Metro league that much better. Don't count out Beach next year as they return a solid core along with a few transfers, most notably Gurske and the next player I will list.

Amare Jackson Amare Jackson 6'5" | SF O'Dea | 2023 State WA -6'5-SF-Rainier Beach-2023
Transfers in from Highline to add even more depth and talent to a solid Beach team. He was the King Co-player of the year last season and averaged over 30 points per game. A big-time scorer at the 2A level, he won't get that many at Beach but nonetheless, he's a very solid contribution and makes Beach stronger on all levels with his ability to score the basketball. He adds front count depth to go along with the aforementioned backcourt. Not only that, but he is also the number 14 prospect in the class of 2023. With the returning players, and transfers Beach should be right in the mix again come March and will be an interesting team to follow with all the new pieces as well as some that departed. Jaylin Petty and Jerry Petty will be leaving Beach for Auburn, add Cunningham to the list of departures and you have a big shake-up at Beach. Talent in and talent out makes this the most intriguing of the transfer pools.