Prep Hoops was able to take in a few days of action at the Big Shots Myrtle Beach Live I and II event last weekend. Who were some of the 2023 Top Performers we were able to see play? Read more in this article right here on your source for basketball coverage in the Palmetto State. It's time to #RecruitThePalmettoState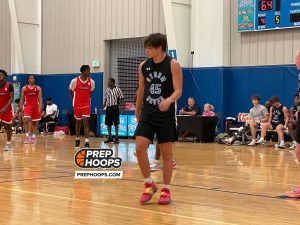 Will Regan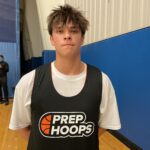 Will Regan 6'2" | SG Oceanside Collegiate | 2023 State SC – Oceanside Collegiate (Mount Pleasant) – Lowcountry Storm 2023 
Regan came out on fire in the Slam Championship Game vs Prospect U on Sunday. Will dropped several three pointers in the game and helped the Storm win the Championship. He has a quick shot release while shooting the ball at a good clip. Will never looks to force his shot at all and is always ready to receive it in the pocket.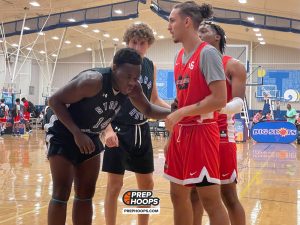 Justin Coleman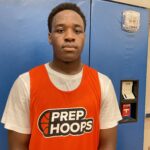 Justin Coleman 6'5" | PF Oceanside Collegiate | 2023 State SC – Oceanside Collegiate (Mount Pleasant) – Lowcountry Storm 2023 
What can I say about Mr. Coleman I haven't already said about him? Justin walked away with the MVP in Big Shots Myrtle Beach Live II. Coleman brings ENERGY and a mismatch at times on the floor. Justin has continued his torrid play this spring and summer. He really looks to deliver on both ends of the floor with his constant activity running down rebounds especially outside of his area, running the floor and filling lane in transition. Coleman doesn't take plays off while on the floor.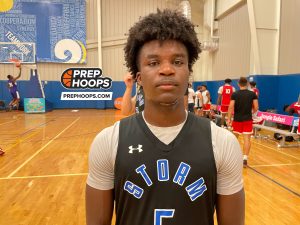 Makhi Rivers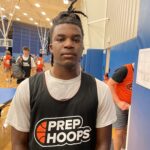 Makhi Rivers 5'10" | PG Oceanside Collegiate | 2023 State SC – Oceanside Collegiate (Mount Pleasant) – Lowcountry Storm 2023
Rivers a point guard finished with 13 points in a win over Prospect U today to claim the Big Shots Slam Division Championship in Live II. Makhi scored the ball from all 3 levels today and really came up down the stretch with his play. Rivers was a nuisance on the defensive end of the floor – generating steals and deflections leading to easy buckets for the Storm. Can the OCA Landsharks make a move this season? Plenty of talent on this Storm roster to take a look at for the next level.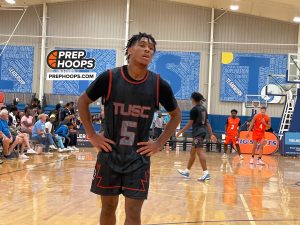 Kaleb Caldwell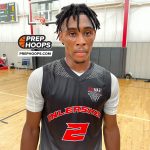 Kaleb Caldwell 5'10" | PG North Central | 2023 State SC – North Central HS (Kershaw) – Team USC Premier 
Caldwell really scored the ball in the Session I with his Team USC Premier squad. Kaleb is a scoring guard who really looks to score it from anywhere on the floor. Caldwell was able to drop some three pointers when he wasn't attacking the cup today.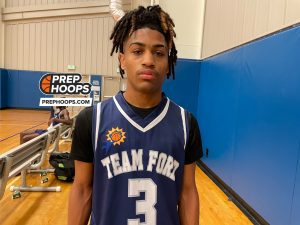 Jordyn McKeen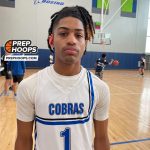 Jordyn McKeen 5'9" | CG Cane Bay | 2023 State SC – Cane Bay HS (Summerville) – Team Ford Powered by Big Shots 
McKeen is a left-handed point guard who really can set the table for his teammates. Jordyn has the ability to knockdown open shots and keep the defense honest with his play. He really likes to push the tempo whenever given the opportunity on the floor. 
Nolan Paladugu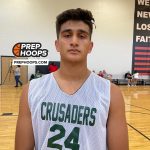 Nolan Paladugu 6'3" | CG Shannon Forest | 2023 State SC – Shannon Forest (Greenville) – Big Shots SC Premier 2023 
Nolan has a great feel for the game when on the floor. Paladugu is like having a coach on the floor with his ability to call out plays and defenses. Nolan a left-handed guard remains VOCAL at all times and has a bit of an old school flare to him. He's not flashy at just one thing he does but he's effective and productive.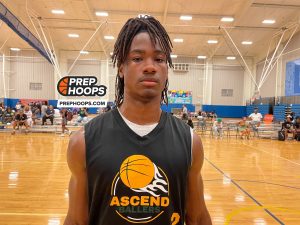 Aiden Brantley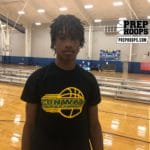 Aiden Brantley 6'2" | SF Conway | 2023 State SC – Conway HS – Ascend Ballers 
Aiden really came to play today with his play for the Ballers. Brantley played all day long in attack mode for the green and gold. Aiden finished everything on the way to the rack and through contact. Aiden has been a main stay for this program and the Conway HS Tigers over the past 4 years. Brantley can step-out out and knockdown the mid-range jumper when needed. 
Randy Gibson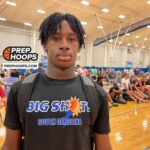 Randy Gibson 6'1" | PG Scott's Branch | 2023 State SC – Scott's Branch HS (Summerton) – Big Shots SC Elite Team Salley (pictured on front)
Gibson plays the game just one watch and that's to the fullest at all times. Nicknamed "RJ" a left-handed attacking guard scored 18 points in an unofficial game we saw him play in today. Gibson is a streaky shooter, but he makes up for other things he does on the floor for his Big Shots squad. Gibson is best when he plays the game going to the basket and causing havoc on the defensive end of the floor.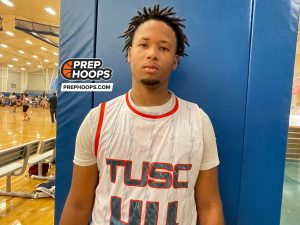 Nyrell Stradford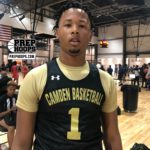 Nyrell Stradford 6'5" | SF Camden | 2023 State SC – Camden HS – Team USC Elite 2023 
Stradford came out of retirement it seems and played some Grassroots ball this weekend. Nyrell has the ability to overpower players to the cup and post up smaller guards. Stradford has a bit off the grid it seems over the past year.