The 2025 class still has a very long way to go but the early returns look like this class is a powerhouse. At this point, 7 members of the class hold at least one D1 offer and there are at least twice that many with the potential to earn D1 offers in the class before they get to graduation down the line. Here's a look at the top power forwards and posts in the class. This does not include players ranked in the top ten.
Javeon Campbell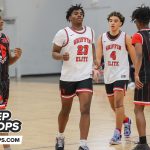 Javeon Campbell 6'7" | C Western Hills | 2025 State KY , Western Hills – A big body with skill around the rim, Campbell averaged a double double in his high school season and has had a solid AAU season while playing up on 16u. Javeon needs to get on the Vertimax and get more athletic to reach his ceiling but he has a chance to be a D1 recruit if he improves his defense away from the rim and adds some range on his offense.
Lawson Rice Lawson Rice 6'5" | PF Butler County | 2025 State KY , Butler County – One of the biggest additions to the rankings this time around, Rice is a talented big who plays super hard and looks like he can be a D1 recruit if he continues growing and continues to add to his skill level. Lawson plays hard and looks like he's having a good time while doing it. His motor is always running and when I've watched him play, he seems like a great teammate.
Will Hanke Will Hanke 6'4" | PF Saint Xavier | 2025 State KY , Saint Xavier – Will should be in line for a bigger role this season at St. X after being a bench player last season. Hanke has a good skill level and is well built. He's shown that he can knock down open shots and is also capable of getting to the rim off the bounce. He's a prospect to watch in Louisville for sure.
Lual Ayiei Lual Ayiei 6'11" | C Danville Christian Academy | 2025 State KY , Danville Christian – As mentioned in our "New Names" article, Lual has the potential to be a big time player if he develops in the next couple of years. Already 6'11, Ayiei is an imposing shot blocker and has proven he can score the ball. He's got to continue adding bulk and improving his overall skill level but Lual could be a top 10 player in this class eventually.
Graham Krezmien Graham Krezmien 6'6" | C Saint Xavier | 2025 State KY , Saint Xavier – The big man from St. X strikes me as the type of player who could put up strong numbers if he's given more opportunity. Graham has a mature body already and uses it to bang in the post against opposing teams. He needs to show he can step away from the basket and score but Krezmien has the potential to be a breakout player this season in the 7th region.
Other Names to Know:
Jaden Stewart Jaden Stewart 6'5" | PF Pike Central | 2025 State KY , Pike Central
Trevor Ellis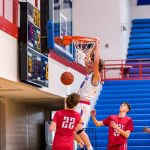 Trevor Ellis 6'5" | PF Mercer County Senior | 2025 State KY , Mercer County
Cannon Young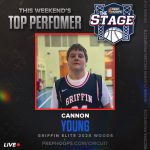 Cannon Young 6'6" | C Clinton County | 2025 State KY , Clinton County
Mattox Kelly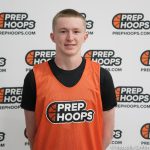 Mattox Kelly 6'6" | PF Beechwood | 2025 State KY , Beechwood
Felix De Los Santos Felix De Los Santos 6'5" | C Bryan Station | 2025 State KY , Bryan Station