Nyale Robinson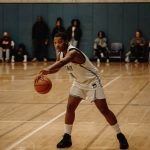 Nyale Robinson 5'10" | PG Rainier Beach | 2025 State WA , 5'9, PG, Rainer Beach — (No. 11)
An entertaining scorer and floor leader, Nyale has made a big splash since completing his freshman season for the Vikings and coming on as a key contributor during their runner up finish at the Tacoma Dome. A 3-point gunner with range, he's got several spots on the floor where he can launch it from deep with little space around him. He has flashy moves and playmaking skills with the ball and is a blur in the open court. He does the little things that need to be done as a a pesky 5'9 guard; bothering other ballhandlers up the floor on the defensive end, taking charges. He has all the tools to take it up a notch higher and figures to be an important cog in Rainer Beach's backcourt rotation. 
Isaiah Cunningham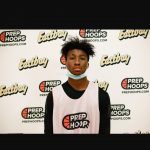 Isaiah Cunningham 6'3" | SG Lincoln | 2025 State WA , 6'3, Guard/Wing, Rainer Beach — (No. 13)
Cunningham is an athletic player with an extremely high ceiling, and he should have a substantial opportunity to bring his game to the next level as a returner for Rainer Beach. Isaiah runs the floor well and is a rangy 6-foot-3 with a high activity level and I assume he's still sprouting taller. He can slot in as a wing or a guard and is an impressive finisher around the rim and in transition with a growing offensive game. With his size, he has the potential to become an elite perimeter defender in the Metro League as time goes on. He'll be a name to save to memory for the back half of summer AAU ball and when the High School regular season restarts. 
Alex Elston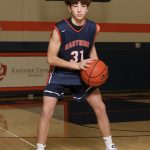 Alex Elston 5'11" | PG Eastside Catholic | 2025 State WA , 5'11, PG, Eastside Catholic — (No. 19)
Alex has a solid package for a PG and it starts with his ability to handle the basketball on a string. Elston can weave through heavy traffic with the rock and has a knack for making plays when he gets into the painted area. A strong finisher for his size, he uses the glass and his soft floater to his advantage often and that was surely on display for much of his time with AAU club UA Elite this spring. He uses his change of pace in the open court to his advantage to blow by defenders and thread solid passes to his teammates for open looks. 
Dayne Cardoza Dayne Cardoza 5'11" | PG Ingraham | 2025 State WA , 5'11, PG, Ingraham — (No. 24)
Cardoza has the mold of a attack guard with power and burst in his step. He played a smaller role as a freshman for Ingraham, but has been coming on as one of the top options for the Rams during the summer leagues and should step into role as the lead playmaker and scorer as he heads into his second varsity season. Dayne can take other guards off the dribble and has the ability to score in the pull-up mid-range game, as well as get down hill off a pick-and-roll set.