With their 16u AAU seasons winding down and their Junior seasons coming up this winter, the 2024 class is taking shape as some kids have moved way up with this update. Here's a look at the top small forwards and wings in the updated 2024 rankings. This does not include players who cracked the top 10 rankings for the class.
Kade Unseld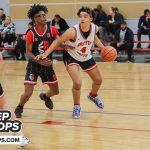 Kade Unseld 6'5" | SF Warren Central | 2024 State KY , Warren Central – Unseld is a big time shooter who has shown he can score the ball inside and out is an above average rebounder when motivated. Legitimately 6'5 and still growing, Kade could eventually be a stretch 4 at the next level. He's earned a lot of D1 interest so far but no offers just yet.
Jacob Hand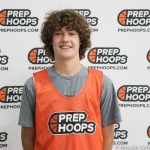 Jacob Hand 6'4" | SF Holy Cross | 2024 State KY , Louisville Holy Cross – Jacob is a big time athlete who has shown that he can score at an elite level in high school games and can stuff the stat sheet in AAU games. Hand is a versatile player with good size and he's shown he can knock down jump shots consistently and knows how to lock in on the defensive end.
Dayton Williams Dayton Williams 6'4" | SF Butler | 2024 State KY , Butler – If you're looking for a player with high potential, Dayton is that guy. He's got the physical tools to be a really good two way scorer and has shown he can play on the ball for a little bit at a time. He excels in transition but Williams can also get buckets in the half court. Buy stock now in the 6'4 wing.
Hudson Blank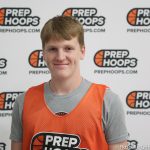 Hudson Blank 6'2" | SF Dixie Heights | 2024 State KY , Dixie Heights – Blank will have to transition to being "the man" for Dixie this upcoming season but he's riding the momentum of a strong AAU season right now. Hudson has shown he's a true three level scorer. He can play solid defense when motivated and always has a great motor. He's one to watch in the 9th region this season.
Derrell Bateman Derrell Bateman 6'4" | SF Christian County | 2024 State KY , Christian County – One of the guys in 24 with the highest potential, Bateman is a long and athletic wing who excels at attacking the rim and is a beast in transition. Derrell can play above the rim and has a good motor. He needs to become a more active rebounder and improve his outside shooting but he's got a chance to be really good if he reaches his ceiling.
Other Names to Know:
Zane Whitaker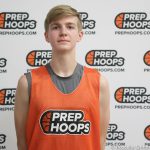 Zane Whitaker 6'6" | SF Magoffin County | 2024 State KY , Magoffin County
Braylon Hinton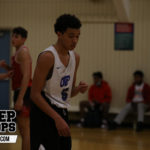 Braylon Hinton 6'4" | SF Tates Creek | 2024 State KY , Harrison County
Keaton Baird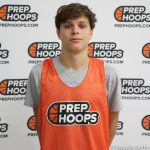 Keaton Baird 6'4" | SF Spencer County | 2024 State KY , Collins
Trey Walker Trey Walker 6'3" | SF Mason County | 2024 State KY , Mason County
Alex Johnson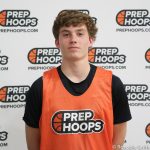 Alex Johnson 6'4" | SF Trinity | 2024 State KY , Trinity