With their 16u AAU seasons winding down and their Junior seasons coming up this winter, the 2024 class is taking shape as some kids have moved way up with this update. Here's a look at the biggest movers in the updated 2024 rankings. This does not include players who cracked the top 10 rankings for the class.
Quel'ron House Quel'ron House 5'11" | PG Seneca | 2024 State KY , Ballard (30–>14) – House has gone from unranked to just outside the top 10 in a matter of months. He's probably the quickest/shiftiest guard in the class and is almost impossible to keep out of the paint. He needs to improve his outside shooting but Quel'ron has D1 upside thanks to his athleticism.
Will Gibson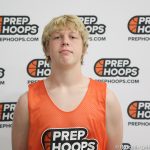 Will Gibson 6'6" | C DeSales | 2024 State KY , DeSales (35–>22) – Gibson is a talented scorer but he's equally as impressive as a passer out of the post. Will is a 2 inch growth spurt from being a no doubt D1 post player and could still land at that level eventually thanks to his high skill level and great motor.
Dayton Williams Dayton Williams 6'4" | SF Butler | 2024 State KY , Butler (Unranked–>26) – Dayton has been a miss in the rankings until but he's missed no longer. Dayton is a long and lean wing who has shown he can score the ball at every level. His best basketball is ahead of him as he's still developing and may not be done growing either.
Abram Stinebruner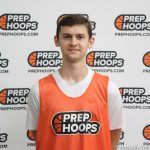 Abram Stinebruner 6'4" | SG Oldham County | 2024 State KY , Oldham County (45–>33) – Stinebruner moves up 12 spots as he's had a very strong AAU season as well as a good showing with Oldham County during summer ball after transferring from CAL. Abram is versatile and can get paint touches or knock down open wing shots. He also rebounds well for his position.
Jamison Glass Jamison Glass 6'5" | PF Todd County Central | 2024 State KY , Todd County Central (75–>43) – Glass is still a widely unknown player outside of region 4 and has the sort of intangibles that coaches love thanks to his length and athleticism. Jamison burst on the scene at the All A this spring and is one of the best small school players in the state.