Their last season of "summer ball" is over and their 17u AAU seasons are about to start back up. Here's a look at the top small forwards and wings in the 2023 class. This does not include players who made the Top Ten list for the class. Those players have been covered separately.
Jaylen Davis Jaylen Davis 6'5" | SF Madison Central | 2023 State KY , Madison Central – One of the best shooters in the Commonwealth, Davis has really improved to become a more well rounded scorer over the last few seasons. Jaylen has been a starter for the Indians for a while now and has worked his way into one of the best players in the 11th region. He should see more recruiting his way this summer.
Marcus Eaves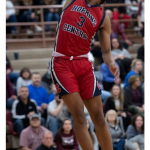 Marcus Eaves 6'4" | SF North Hopkins | 2023 State KY , Madisonville – One of the best performers for the Kentucky Junior All Stars, Eaves has shown he can play with the elite in Kentucky and his transfer to Madisonville should really help the Maroons avoid a rebuild and put them back in the mix for the 2nd region title. Marcus is a skilled slasher who can get buckets with the best of them.
Rylee Samons Rylee Samons 6'7" | SF Pikeville | 2023 State KY , Pikeville – Samons just committed to Tennessee Tech this week and should be a contributor at that level in the future. Rylee bounced back from a knee injury that cost him about 9 months of basketball and got the Panthers back to Rupp Arena in March. He should be the Mr Basketball finalist from his region and Pikeville is a true dark horse to make a run at Rupp.
Ryan Davidson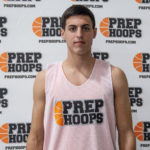 Ryan Davidson 6'4" | SF North Laurel | 2023 State KY , North Laurel – One of the stock boosters of the spring AAU season, Ryan is a versatile guard who has shown the ability to stuff the stat sheet on a game after game basis. The majority of his college interest has come from high academic schools but Davidson has the ability and athleticism to be a college contributor at any level.
Chappelle Whitney Chappelle Whitney 6'4" | SF Warren Central | 2023 State KY , Warren Central – Whitney is a new addition to our rankings and has proven himself to be a dynamic scoring threat and high level shooter. Coming off a junior season where he shot 50/43/67 for the year and helped the Dragons get to the state title game, Chappelle should be on the radar of every D2 and NAIA school in and around Kentucky and could play his way onto D1 radars in the future.
Other Names to Know:
Dylan Hammonds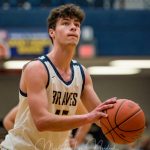 Dylan Hammonds 6'5" | SF Grant County | 2023 State KY , Grant County 
Tim Fuller II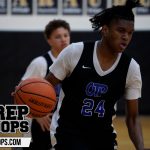 Tim Fuller II 6'6" | SF Ballard | 2023 State KY , Ballard 
Ondre Wicks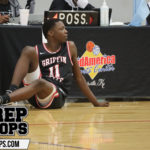 Ondre Wicks 6'5" | SF Western | 2023 State KY , Western 
Hudson Sparks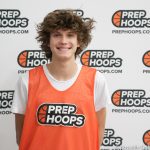 Hudson Sparks 6'5" | SF Lexington Catholic | 2023 State KY , Lexington Catholic
CJ Walls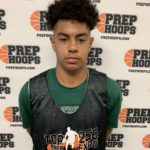 CJ Walls 6'2" | SF Trinity | 2023 State KY , Trinity