Their last season of "summer ball" is over and their 17u AAU seasons are about to start back up. Here's a look at the top shooting guards and combo guards in the 2023 class. This does not include players who made the Top Ten list for the class. Those players have been covered separately.
Kenyon Goodin Kenyon Goodin 6'3" | CG Collins | 2023 State KY , Collins – Kenyon has earned multiple scholarships in the last couple of months and has the athleticism and skill level to be a D1 player in basketball and football. Goodin has a high IQ and plays with a great motor. His development has helped Collins avoid any dropoff after losing 2 D1 players in 2020 before Goodin arrived at Collins. Look for him to get some long looks from D1 schools soon.
Hayden Llewellyn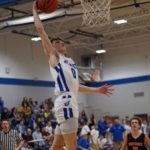 Hayden Llewellyn 6'2" | CG Corbin | 2023 State KY , Corbin – One of the best athletes in the class, Hayden is a top scorer in the 13th region and is so athletic that he ran track for the first time this spring and set new school records in the high jump. On the court, Llewellyn is a volume scorer who can take and make tough shots and gets into the paint with regularity to create offense for himself and his teammates.
Cam McClain Cam McClain 6'3" | SG Trinity | 2023 State KY , Trinity – McClain has been a top guard in Louisville for the last several years and should benefit from more open looks this season with a reloaded Shamrock roster. Cam is capable of locking down opposing guards in addition to being a true three level scorer who can score the ball all over the court. He's able to bully smaller guards thanks to his muscular build.
Jeremiah Israel Jeremiah Israel 6'3" | SG Lloyd Memorial | 2023 State KY , Lloyd Memorial – One of the biggest risers of the last year, Jeremiah is very athletic and tries to dunk everything he can around the rim. Israel is athletic enough to be a lockdown defender and is an improved jump shot away from being one of the best available guard prospects in the 2023 class. 
Landen Hamilton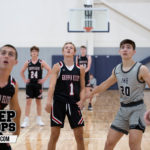 Landen Hamilton 6'0" | CG Conner | 2023 State KY , Conner – Landen was one of the top scorers in the 9th region last season and has proven to be a valuable two way guard this AAU season. Hamilton is very athletic with a high basketball IQ and good defensive instincts. With high academics, he's on the radar for good D3s and high academic D2s and NAIAs.
Other Names to Know:
Kenyata Carbon Kenyata Carbon 6'1" | SG Owensboro | 2023 State KY , Owensboro
Jack McCune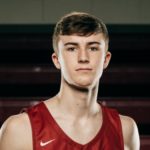 Jack McCune 6'5" | SG McCracken County | 2023 State KY , McCracken County
Zack Otis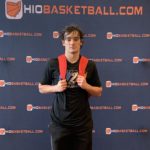 Zack Otis 6'0" | CG Bath County | 2023 State KY , Bath County
DeJohn Blunt DeJohn Blunt 6'2" | CG Great Crossing | 2023 State KY , Great Crossing
Javier Ward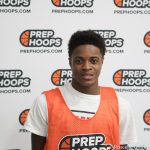 Javier Ward 5'11" | CG Holy Cross | 2023 State KY , Covington Holy Cross